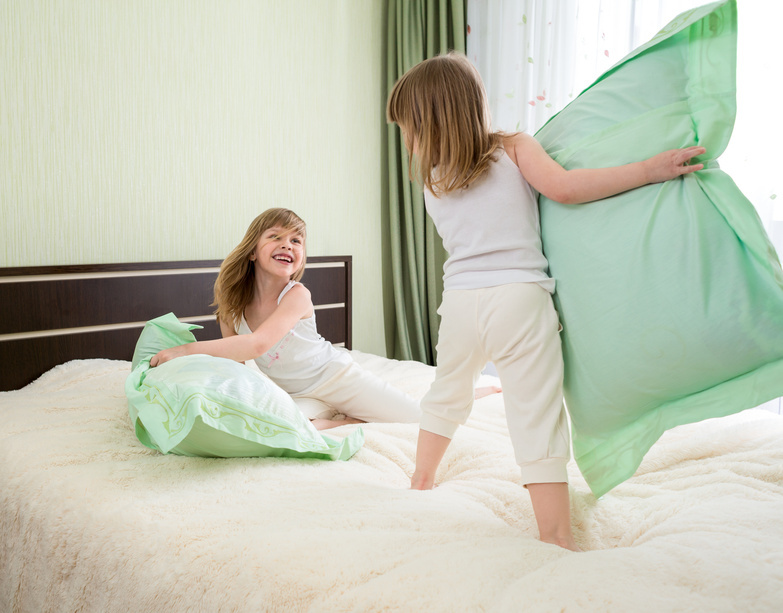 The tale of the boy who never grows up, living on an island full of fun and adventure, has charmed generations of children and continues to fascinate little ones today. Peter Pan is an iconic character in children's literature. Peter Pan is also the star of a Disney animated film and appears periodically in the Disney Channel TV show 'Jake and the Neverland Pirates'. Celebrate the magic of youth and please your little Peter Pan fan with a set of Peter Pan pyjamas.
Peter Pan Pyjamas for Boys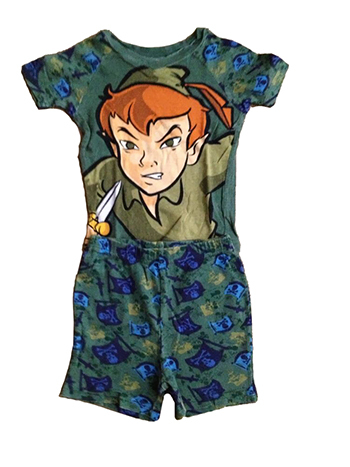 Boys typically favour pyjamas that feature male characters like Peter Pan himself or the adventurous Jake from the Disney show. If you cannot find authentic Disney pyjamas with those images, look for a hand-made set of pyjamas, crafted from printed fabric that features Peter and his friends. One such print includes script with phrases from the book and movie, interspersed with pictures of Wendy, Peter, Michael, John, the Jolly Roger pirate ship, the face of Big Ben, and the pixie Tinker Bell.
Peter Pan Pyjamas for Girls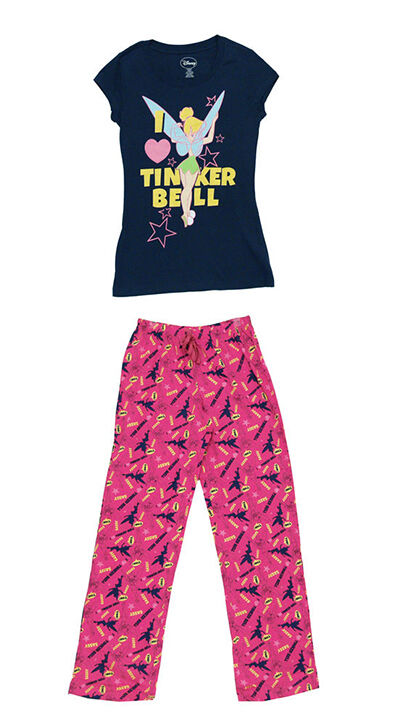 For little girls who love the Peter Pan story, Tinker Bell often holds a special fascination. Tinker Bell has her own movies from Disney, so merchandise featuring her is plentiful. Look for pyjamas, nightdresses and robes crafted from Tinker Bell printed fabric or displaying an image or a single embroidered patch of the fairy. These garments typically come in greens, pinks, and purples.
The Right Size of Peter Pan Pyjamas for Children
Children grow rapidly, so make sure that you buy Peter Pan pyjamas that fit your child but have some extra ease for those sudden spurts of growth. You can buy some that are just one size too big so that your child can enjoy the loose, comfortable fit and also get more wear out of the nightclothes. However, be sure that the pyjamas are not too big.
Peter Pan Collars on Pyjamas
A subtler tribute to the famous tale is the style known as the Peter Pan collar. In 1905, Maude Adams played a memorable version of Peter Pan and wore a soft, flat collar with rounded corners on her costume. The collar fits closely around the neck with a fairly wide opening at the front. Whether it appears on pyjamas or on other items of children's wear, this particular collar style remains a tribute to Adams's excellence in her role on stage as the whimsical boy from Neverland.