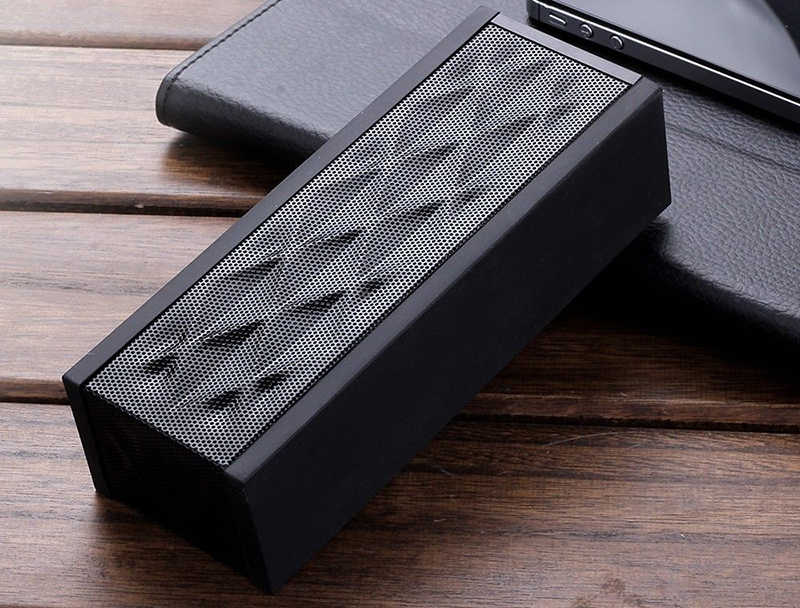 Turn your iPod or smartphone into a music system you can take anywhere by adding a portable speaker or speakers to enhance your device's sound. Wireless portable speakers are small enough to tote anywhere and offer fantastic sound for an affordable price. Many well-known brands make portable speakers, and the speakers come in a variety of colours and styles depending on your personal preference.
Speaker Features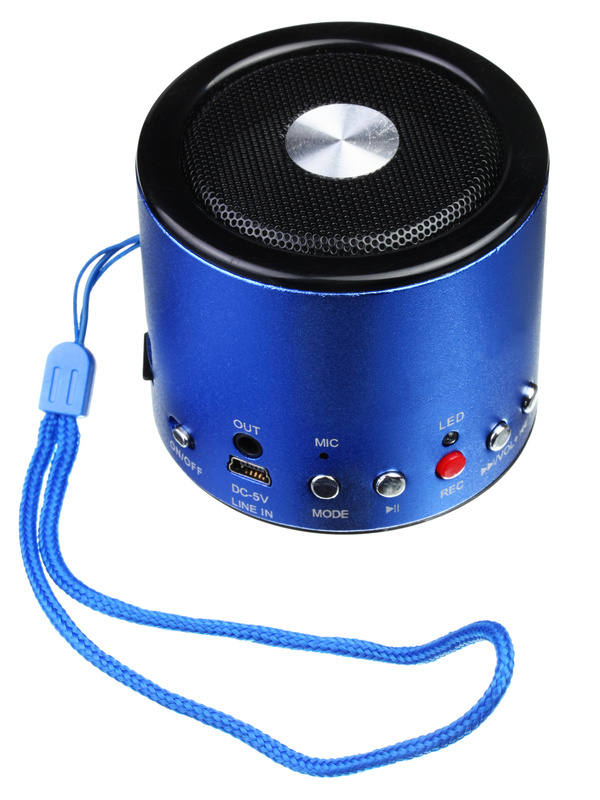 Determine which speaker features are most important to you, and find the speaker or speakers with those benefits. Portable speakers may include Bluetooth capability, which allows you to wirelessly connect any Bluetooth-enabled device, including a computer, iPod, or phone. Look for a speaker that includes an auxiliary jack for a wired connection, SD card support for music storage, or an attached dock for your iPod. A rechargeable, long-lasting battery is a must, especially for travel purposes, and excellent sound quality with a high amount of wattage makes speakers even more desirable for music lovers. Some speakers offer cool features like water resistance, charging capabilities so your devices charge while they connect to the speakers, and the ability to use a speaker as a hands-free phone. Choose a portable speaker with a remote control for easy access to your music.
Speaker Size and Styles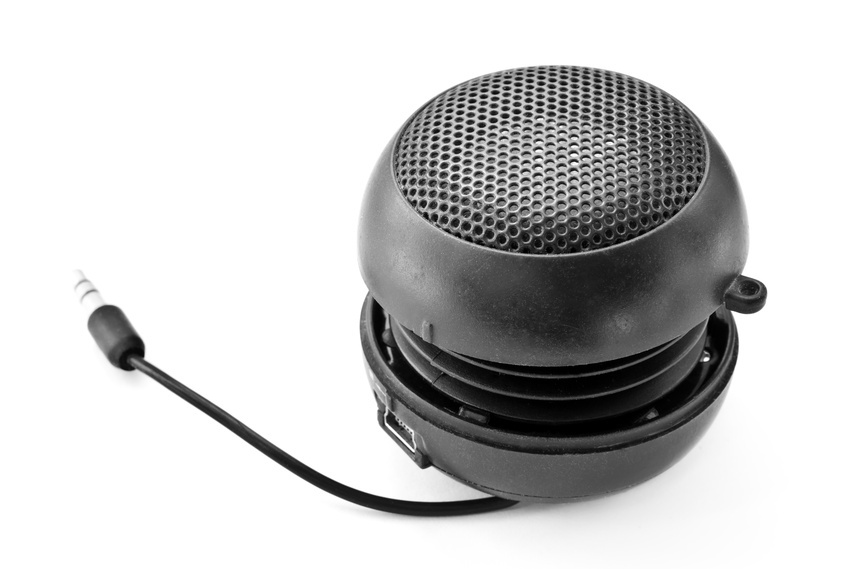 Speakers vary in size from miniature round speakers and egg-shaped or square speakers to tiny, hamburger-shaped travel speakers. The popular Beats Pill portable speaker is oblong shaped and comes in many colour choices, including red, pink, and blue. Choose a stylish portable speaker that is silver, pink, or green, or select a speaker with a dock that is long, compact, and thin. Some portable speakers look like retro radios and some look like guitar amplifiers. There are portable speakers which fold for easy travel and slip into bags or suitcases. To enjoy music in the bathtub or shower, choose a waterproof portable speaker that attaches to your shower with a suction cup. Looking for a fun, novelty portable speaker? Choose a speaker that looks like a soda can, a small robot, or animal.
Speaker Brands
There are many speaker brands to choose from, and speakers vary in price according to the brand and features. Some popular portable speakers include Philips speakers, such as the Philips docking station with speakers, portable Bluetooth speaker, or the universal MP3 portable speaker in various colour choices. Sony portable speakers are affordable and stylish and the company offers a wireless speaker docking system, a rechargeable travel speaker, and a small Bluetooth speaker that is compact and perfect for the outdoors. The Jawbone Jambox offers a portable speaker that is stylish and packed with features, including great sound and Bluetooth capability, while JBL speakers double as a phone speaker system.