Puma Cross trainers are popular for runners and people interested in other sports. There are a number styles available that are also appropriate for casual wear. When choosing a pair of Puma Cross trainers, buyers should understand the features, models, and colours.
Overview of Puma Cross Trainers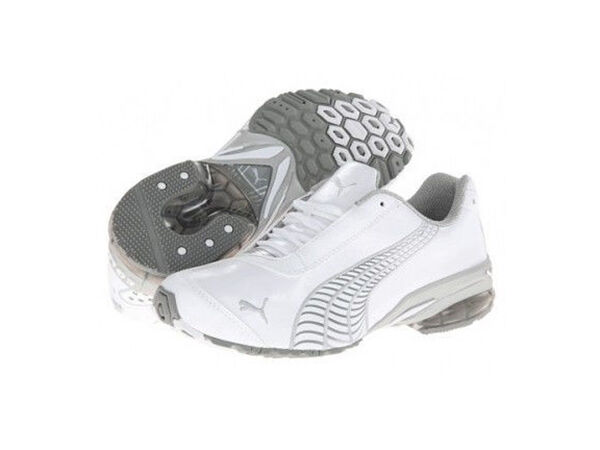 Puma makes a wide range of trainers for both men and women. All Puma trainers are made from high quality materials and have a sturdy construction. They are ideal for many sports, including track and field events, tennis, and weight training. Some Puma cross trainers have flat soles that make them ideal for skateboarding. The fashionable trainers look great when worn with casual outfits. All Puma trainers feature either the brand name "Puma" or the famous leaping cat logo.
Models of Puma Cross Trainers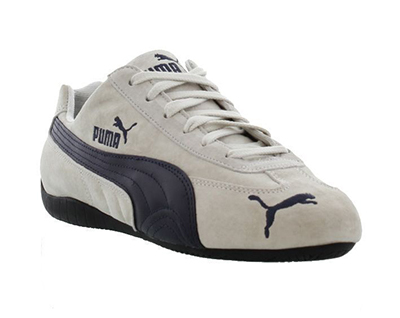 Puma Speed Cat trainers have a sophisticated look and feature curved stripes from the toe to the ankle. They are made primarily from leather and suede, and have fairly flat soles. They are a good choice for sport, but also look nice with jeans or khaki trousers. Puma Drift Cat trainers are made primarily from nylon and have mesh near the toe and ankle to allow air to flow, which keeps the feet cool. These cross trainers have low tops and are ideal for running. Puma Future Cat trainers have a futuristic look; they are streamlined and aerodynamic. Their lightweight design and flexibility also makes them a good choice for runners.
Choosing a Colour of Puma Cross Trainers
Puma cross trainers come in a variety of colours. One popular combination is white with small accents of blue and a blue Puma logo. However, white trainers require more cleaning and maintenance to keep them looking good. Red Puma trainers are popular, especially for those that want to attract attention while playing sport or out on the town. Black Pumas are a good choice for people that want to wear casual footwear with a variety of outfits.

If you like Puma Cross, you might be interested to know that Yeezy Trainers are now available on eBay.