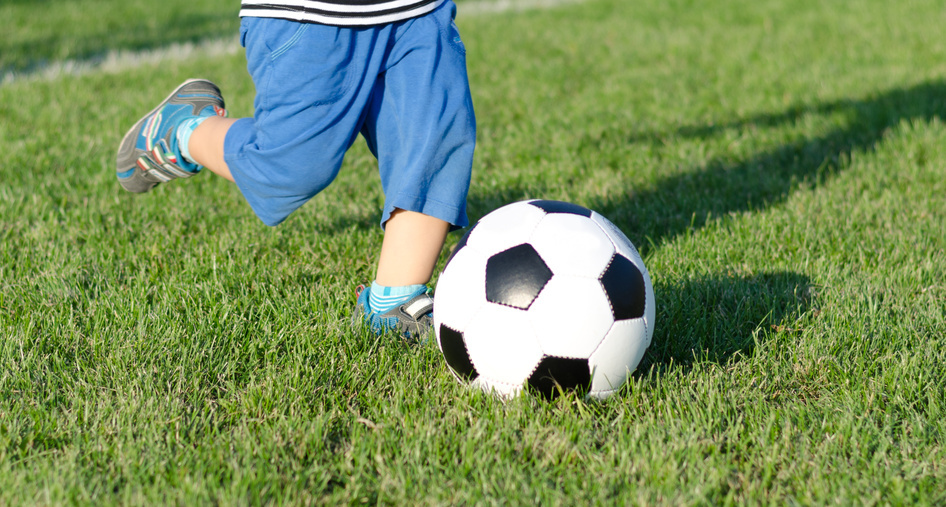 Shopping for kid's trainers is perhaps more important than shopping for adult shoes. Kids are still growing, and their feet are still developing. They need ample amounts of support and cushion as well as a trainer that can hold up during hours of play. Puma offers many kinds of children's trainers, which are often geared towards specific activities, such as running, general play, or just fashion.
When to Shop for New Trainers
Children grow fast, so check the kid's Puma shoes regularly for space in front of the big toe. Do so at the end of the day because feet swell after a day of walking on them, as this gives the most accurate measure of comfort. Start shopping for new Puma trainers once there is little to no excess space.
Puma Running Trainers for Kids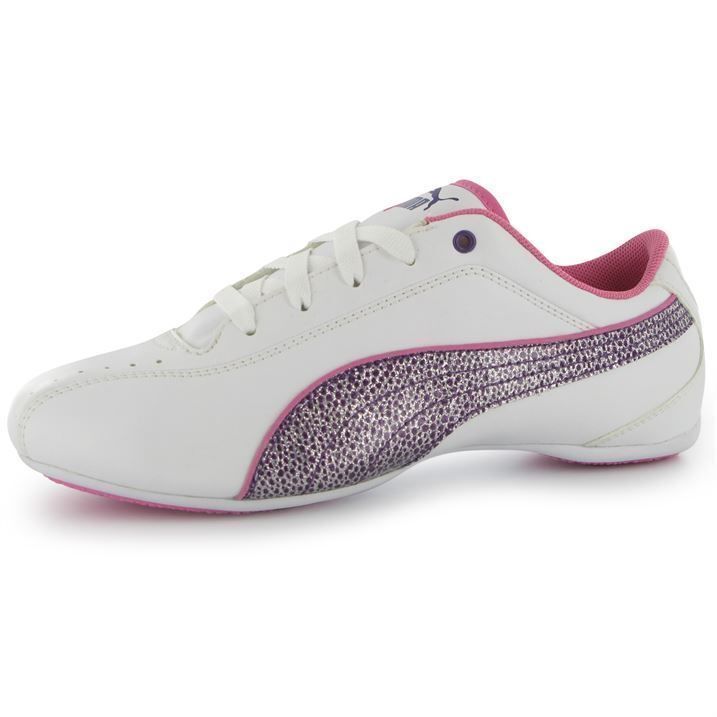 Children need an extra amount of support from running trainers to help them stabilise. Parents should look for trainers with extra cushion to prevent discomfort and blisters, a durable construction, and extra features that make life easier, such as one-touch fasteners. Puma's Jago Perforated Leather running shoes feature a lightweight construction and an extra cushioned heel to absorb impacts. Parents do not have to worry about the Puma trainers wearing down either. These running shoes are made out of leather, which is perforated to allow air flow. Two Velcro fasteners eliminate the need to tie laces, and Jago shoes come in various colours, such as red and blue. Of course, Puma also has other running trainers for children as well.
Versatile Puma Trainers for Kids
Most of the time, children jump from one activity to another. In this case, versatile trainers that can handle all kinds of activities are best. These kinds of shoes usually have a medium amount of tread and a sole designed to support walking and minimal amounts of running. An example would be the Puma Drift Cat 5 leather trainers. They have no laces so that kids can easily put them on, and they feature a sporty look. Additionally, the padded heel and ankle collar help offer support and cushion. The Drift trainers are only one of several versatile show options that Puma offers.
Stylish Puma Trainers for Kids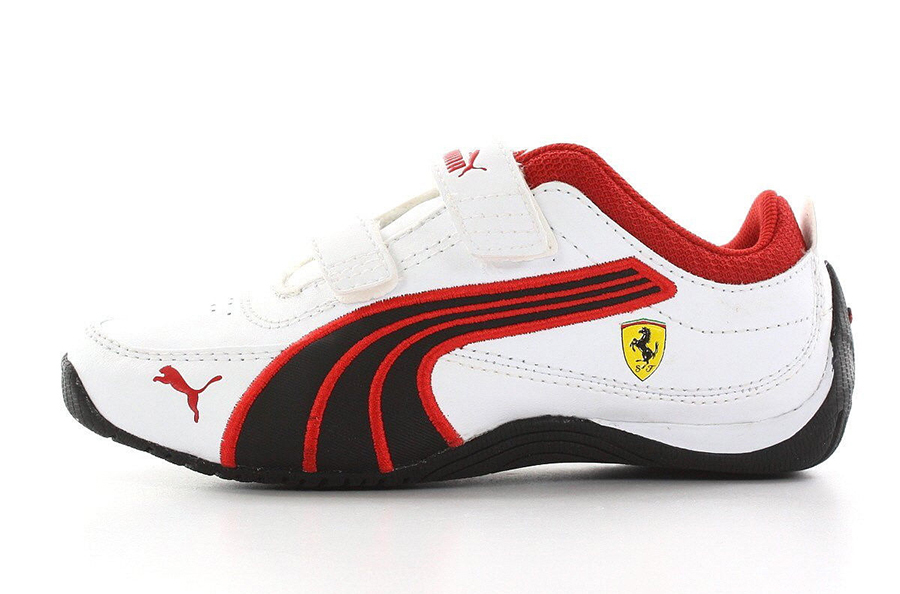 For older children, sometimes all that matters is style. The latest kids' fashion trends can change in an instant. Puma offers a wide selection of shoes that are sure to appeal to both young boys and girls. Their line of Ferrari trainers has a sleek design with a leather construction and the choice between laces and Velcro fasteners. Moreover, Puma's Archive Lo trainers have a great, casual look with a two-toned exterior. The typical three lines weave across the sides in bright colours, such as neon yellow and orange. The wide soles are flat and have a padded heel and ankle collar.