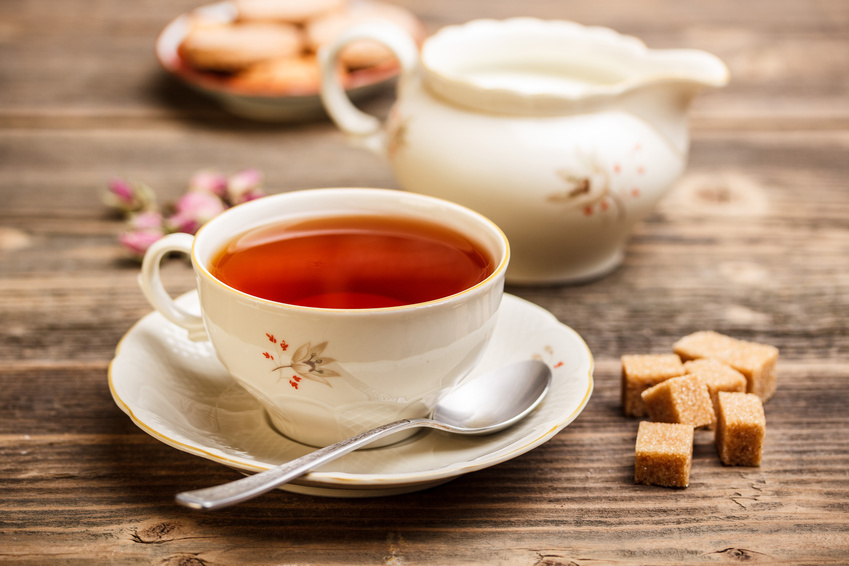 Bone china, a type of porcelain that features a translucent body, is whiter, stronger, and more resistant to chipping than other types. Developed in the late 1700s by the English potter Josiah Spode, bone china's high strength allows the production of thinner china sets. Numerous well-known British potteries created timeless vintage bone china tea sets, dinner sets, and figurines throughout the years.
Tea Sets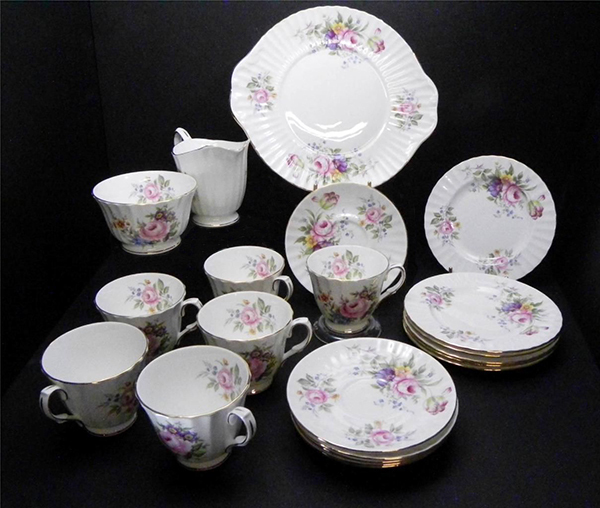 The process of making bone china tea sets has changed little since the technology was first perfected two centuries ago. High quality sets feature intricate hand-painted designs, and the mixture used to make the china is unchanged. Vintage tea sets are sometimes hard to find complete. This is especially true of older sets from the early 1900s. However, even if collectors do not find a complete set, hunting down the missing pieces can be an enjoyable pastime. Unfortunately, this may only be possible with popular sets. Another option includes finding pieces that have a similar colour and building a unique vintage tea set. Like other vintage bone china, tea sets often feature attractive floral designs. Some names to look for include Spode and Aynsley. Some potteries, such as Royal Vale, specialised in making sets for ordinary people, and as a result, their creations are now easier to find.
Plates and Dinner Sets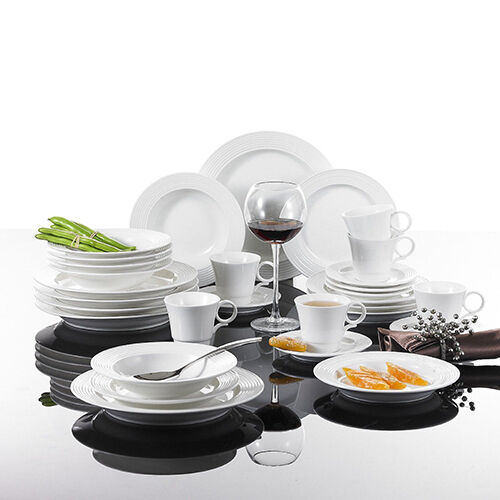 Like tea sets, vintage bone china plates and dinner sets often feature designs inspired by English gardens. However, a few recent sets dating from the 1950s also include some examples of more contemporary designs. Royal Albert bone china dinnerware was popular from the early 1900s onwards, and its most famous pattern, "Old Country Roses", sold over 150 million pieces after its introduction in 1962. Like most bone china dinner sets, this pattern also featured elements from gardens and 22-karat gold trim. The Johnson Brothers also created notable dinnerware, and their designed sometimes departed from the traditional garden scenes. An example is the "Old Britain Castles" set from the 1920s.
Figurines
Almost every British pottery made fine bone china figurines. A notable example is Beswick, a pottery that developed high-fired bone china figurines in the 1930s. In later years the company made figurines based on illustrations by Beatrix Potter. Royal Doulton figurines are also fine examples. The pottery has made hundreds of different ones since 1913 and also includes those based on Beatrix Potter illustrations.
Royal Patronage
Potteries that created high quality bone china sometimes received royal patronage and were permitted to append "Royal" to their name and add a crown to their backstamp. Some notable vintage names include Royal Crown Derby, Royal Doulton, and Royal Winton. King George III first approved Crown Derby, but Queen Victoria also granted the pottery her royal warrant. Royal Doulton received its royal warrant from King Edward VII.