A popular brand of regular and electric skateboards, Voltage offers everything from beginner crude models up to professional skateboards with advanced features. Choosing one for your child can be a bit tricky, as you have to take into account several considerations regarding the skateboard type and the safety it provides.
Old School Skateboards
Voltage offers entry-level models as well as professional ones. You can start out simple, and as your child's skill progress, you can upgrade or buy an advanced model. Original parts like wheels and bearings are widely available, and you can even create a hybrid with other brands. Voltage uses quality Chinese and Canadian maple boards, which should offer any parent a sense of security. These boards are quite durable, and they can withstand a great deal of pressure before they break.
Longboard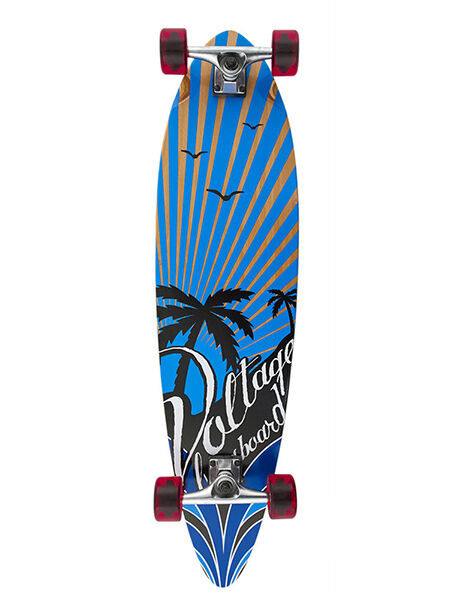 The longboard, a nice way to guide your child towards riding rather than performing tricks, caters to mainly downhill racing, slalom racing, and transport. You can only perform a limited number of tricks with this board, so it is a relatively safe choice exhibition wise. Voltage longboards have large or small wheels depending on their use. A longboard that sits higher up offers a smoother ride, but for speed and control, choose a model closer to the ground. As the longboard is typically built for racing, you can pick one with big longboard wheels for safety concerns, as it provides a smooth ride at lower speeds.
Cruiser
Wider and shorter than the longboard, a cruiser suits cruising as the name suggests. Voltage cruisers feature a large base and sit close to the ground. This makes them very stable, so a child can safely learn how to balance on a skateboard. The cruisers cannot reach high speeds, as any turn can result in a wheel bite—when the wheels come in contact with the skateboard deck, thereby resulting in a complete stop and sending your child flying. That being said, when your child shows interest in speed, consider switching to a regular or a longboard.
Electric Skateboard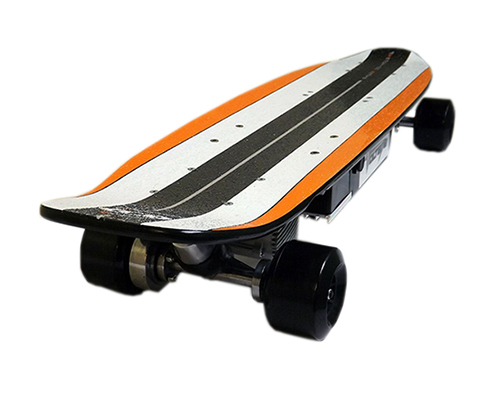 Only consider an electric skateboard if your child has prior experience. These models have their own propulsion system, and they can go quite fast. High power models can even ride uphill, but they can accelerate dangerously on flat surfaces. A wired or wireless remote controls Voltage electric skateboards. Wireless might be more convenient, as there no chance for the rider to tangle, but the signal can be unreliable due to interference. Lastly, to ensure safety, make sure that the models has ABS brakes.