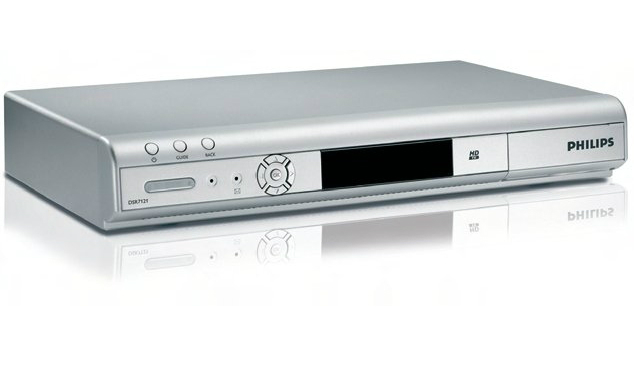 These days, television programming is available through many different types of distribution. Satellite TV is an alternative to cable or aerial TV, especially in remote places where cable is not available or there is no Freeview reception. There are two main items that are required to receive satellite programming. A satellite dish picks up satellite broadcasts and a satellite receiver unscrambles the signal for viewing on a standard television, extracts individual channels from the main signal, and, when appropriate, keeps track of pay-per-view programs for billing.
Making a purchasing decision on a satellite receiver depends on a number of factors. Consumers looking for a satellite receiver should consider whether they will be subscribing to a service or accessing free satellite television channels. They also need to understand the different options available in satellite receivers, including controlling a motorised dish and HD capability. Finally, consumers should consider their budgets and benefits of purchasing a new receiver or a pre-owned one. Satellite receivers are available in many places, but online sites such as eBay offer a wide range of receivers at different prices and with different options.
Free Satellite Programming
Free to air (FTA) channels are readily accessible through many satellite receivers. Freesat is an example of free satellite programming provided by the BBC and ITV. Any satellite receiver should be able to receive Freesat channels. However, FTA receivers are typically less expensive than machines that pick up satellite subscription services. As with satellite receivers for subscription services, some FTA satellite receivers come with the ability to control a motorised satellite dish, called a DiSEqC switch. DiSEqC, or Digital Satellite Equipment Control, is a motor that controls a moveable satellite dish. A satellite receiver that receives FTA programming should be able to receive and display signals from any satellite visible in a particular area. Many satellite receivers have the capability of controlling a motor that can rotate a dish to align with different satellites.
Digital vs. Analogue Satellite Receivers
Most television channels across Europe have already converted to digital broadcast. However, there are still some analogue stations available. Buyers may wish to look for a receiver that has both digital and analogue capabilities. At the same time, however, once the complete conversion to digital broadcast occurs, analogue receivers will not be necessary. As with televisions that can convert digital 'over air' broadcast signals, digital satellite receivers simply convert the digital signal broadcast by satellite to a format that the TV set can read.
In addition to the standard definition digital broadcast, some digital receivers are capable of converting an HD signal. HD, or high definition, refers to both the way the programme was recorded and the ability of the equipment to view it. An HD capable satellite dish, receiver, and television is required to view HD satellite programming. Equipment that is not HD enabled can still receive HD programming; however, it can only be viewed in standard definition.
European Television Satellites
There are a number of satellites that are visible from the United Kingdom. Many of them carry television channels for European and North African countries. The following chart lists some of the satellites available for programming in the UK with English language channels.
| Satellite | Selection of Channels Available |
| --- | --- |
| Eutelsat 28A (formerly Eurobird1) | CBS, BET, Showcase, Men&Movies, Food Network, |
| Astra 1N | Channel 4, Film 4, ITV, BBC One, BBC Two |
| Astra 2B | Sky Digital TV services |
| Astra 2A | Sky, BBC, ITV |
Using the above information, consumers can choose a satellite receiver that can access at least one of their choices for television programmes in Europe. If other, particularly non-English language channels are of interest, there are many lists of currently available channels on FTA satellites available. Consumers need to research their own interests before purchasing a satellite receiver to ensure they can access the channel they are interested in.
Satellite Receiver Option
The options available for satellite receivers is another consideration when deciding on the satellite receiver to purchase. Some of the most common functions that are available in satellite receivers include recording and playback, parental control, and accessing different satellites and channels. Different satellite receivers may have other options available in addition to the ones listed. Consumers should verify not only that an option is available but also that the quality is appropriate. For example, older receivers with DVR functionality may not be able to store as many recordings as newer receivers with more memory.
Recording and Playback Capability
Many satellite receivers come with an internal hard drive. This hard drive supports a DVR, or digital video recorder. DVRs are sometimes abbreviated as PVR, or personal video recorder. These recorders can be thought of as digital VCRs in that they can record television programmes. However, if there is a satellite receiver with two tuners, a DVR can be used to record one channel whilst watching a different channel. Some satellite receivers do not have DVR capability or have a smaller hard drive for storing recordings. A satellite receiver that has a USB 2.0 port allows users to connect a large capacity external hard drive to the device for holding recordings.
In addition to DVRs, satellite receivers with hard drives have an EPG, or electronic programming guide, capability. The EPG contains information about programmes on each satellite channel that is accessible. This information allows users to see programming into the next week or longer. Receivers that have DVRs require an EPG of reasonable length in order to be able to programme the device for recordings. Some low-end receivers do not have EPG capability or have very short-term EPGs.
Accessing Different Satellites and Channels
In order to access different satellites and channels, consumers need to have some sort of decoding device in their satellite receiver. An embedded receiver is a satellite receiver that can access the signals of one or more paid programming broadcasters or FTA channels. These receivers have a decoder for a particular satellite service built into the machine. Consumers can also use a device called a CAM, short for conditional access module. CAMs are also used to unscramble digital broadcasts. They must be purchased or rented for subscription satellite television stations. Both CAMs and embedded receivers are needed to read viewing cards for subscription to a service.
Setting Audio/Visual Connections
Any satellite receiver can be integrated in a home theatre system. Most receivers come with standard audio and video connectors. For high-quality digital audio and video, however, HDMI (High-Definition Multimedia Interface) connectors are necessary. Consumers should check their televisions to ensure they have an HDMI connector if they want to enjoy this feature.
Parental Controls
Consumers with children in the home may wish to utilise parental controls on a satellite receiver. Some satellite receivers come with parental controls to permit parents to monitor what television programmes children have access to. Parental controls generally allow consumers to restrict unsupervised viewing, including blocking specific channels and limiting viewing times. In the case of paid programming, it can also allow for setting spending limits on movies or events. Generally, parental controls are accessed via a password within one of the setting menus.
Choosing Between New and Pre-Owned Satellite Receivers
New satellite receivers are readily available, typically include the latest technological features, and can be used 'out of the box'. Most new receivers also come with a warranty of some type, which can be helpful for people who prefer them. However, satellite receivers can also be purchased pre-owned or even refurbished. Refurbished receivers are typically rebuilt by either the manufacturer or the seller. They can come with a short warranty or other guarantee of performance. Pre-owned receivers are usually sold by the previous owner and generally do not come with guarantees of any kind. Predictably, pre-owned and refurbished satellite receivers are less expensive than new ones. Consumers should investigate the cost of a device versus features that they are interested in before buying either a new or used device.
Buying a Satellite Receiver on eBay
While satellite receivers are readily available from satellite television service providers, online sites such as eBay allow consumers to choose from a wide range of options and pricing. When looking for a satellite receiver on eBay, you can start by entering the term in the search box at the top of any page. Entering 'satellite receiver' in the search box returns a listing of all satellite receivers for sale at that time. You can narrow your search by adding terms such as options you are interested in or the name of the satellite you are interested in receiving programming from, for example 'Astra satellite receiver'.
Satellite receivers can be large, expensive items. Even though some sellers offer free postage, you may wish to search for a local seller who offers a collection in person option. Once you have a list of satellite receivers to browse through, you can select only local sellers by entering your postcode if you have not done that already. Any items being offered for collection are usually marked as such, but you can contact the seller for more information.
Conclusion
Along with a satellite dish, a satellite receiver is key to being able to view programming broadcast by satellite. Consumers who want to access satellite television need to understand several things before making a decision about which satellite receiver is the best choice for their needs. First of all, consumers need to choose if they want to view free to air programming only or to pay for a satellite subscription service. Subscription services either need a branded receiver or a CAM card to access programming. In addition, consumers should know if they want to be able to use a motorised satellite dish. If so, a receiver that has DiSEqC capability is needed. Of course, an understanding of the options available for satellite dishes is also necessary. Finally, once all of the preceding choices are accounted for and budget is considered, consumers can decide if a new or pre-owned satellite receiver is the best choice for them. No matter what type of satellite receiver is desired, eBay has a wide selection available so consumers are likely to find what they are looking for.