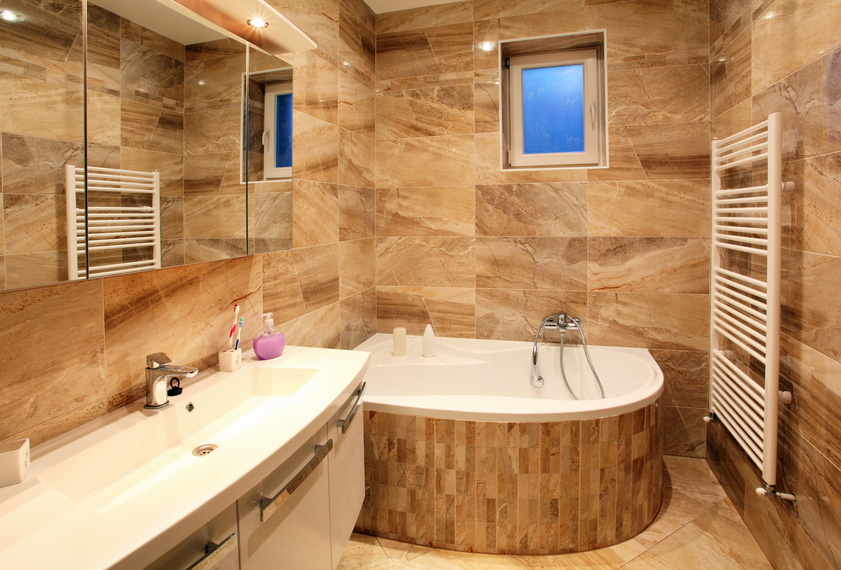 Bathrooms provide solace, and people often turn to their bathrooms to relax. An orderly bathroom is definitely more inviting, and a good bathroom cabinet or two in place ensures adequate storage space. In addition, bathrooms cabinets can also add aesthetic appeal. Browse through eBay's wide selection of bathrooms and bathroom cabinets, from retailers such as Victoria Plum and Bathstore.
Bathroom Cabinet Types

The different types comprise bathroom corner cabinets, standalone cabinets, sink cabinets, over-the-toilet cabinets, mirrored cabinets, cabinets with inbuilt hampers, ones with open shelving, and large ones meant especially for storing linen. Cabinets with open shelves are useful when it comes to displaying objects, and medicine cabinets hold medications for easy viewing. People who use appliances like electric toothbrushes, trimmers, and razors can find cabinets with electrical fixtures like socket points and lights. Some even offer magnifying mirrors to simplify the grooming process.
Styles

A freestanding bathroom cabinet with exposed legs adds an air of elegance to any bathroom, and the look can become even more formal when two cabinets provide symmetry on either side of a sink. A floating cabinet with flat front drawers, installed a few centimetres above the ground, adds a touch of warm minimalism. For a more traditional look, consider installing raised panel-door bathroom wall cabinets on either side of the sink area, and opting for white cabinetry creates a relaxed look. For a chic and modern look, consider a combination of stone, wood, and chrome. This can come in the form of a wooden cabinet with a stone top and chrome fixtures.
Size and Storage
People who wish to remodel their bathrooms should ensure that they have the required space after making all changes like replacing toilets and showers, and in any case, taking physical measurements is important. Make sure to account for drawers and doors opening. For optimum bathroom storage, look for cabinets with inbuilt drawer dividers, specific drawers for appliances, cosmetic trays, and linen towers.
Materials
Since bathrooms experience humidity, moisture, and considerable fluctuations in temperature, materials used to make bathroom cabinets should resist moisture as well as heat. Plywood cabinets work better in moist and hot conditions, when compared to ones that use hardwood as well as MDF. Those wanting wooden bathroom cabinets can opt for wood veneer cabinets, given that they offer similar durability when compared to plywood. Solid wood, on the other hand, is prone to expanding and contracting owing to changes in temperature and humidity levels, and this can cause the wood and paint to crack. For increased durability, consider cabinets coated with high-gloss lacquer, because this protects most types of wood, such as pine and oak, from temperature and humidity changes. Laminate materials are waterproof, offering good durability. Besides, laminate cabinets are easy to clean and are available in a wide range of colours.