Bone china brings a beautiful touch to any dinner table. It is made of bone ash and good quality materials that offer a translucent look that is resistant to chips. A bone china dinner set is perfect for dinner parties and wedding gifts. To choose a dinner set, buyers should consider the number of pieces, manufacturers, and patterns.
Pieces of a Bone China Dinner Set

Complete dinner sets typically include plates, bowls, and cups. These basic sets are available in numerous designs. For more formal occasions, choose a traditional, vintage, or contemporary design, and add pieces, such as bone china teapots, coffee cups, and saucers. These make a delightful setting for an afternoon tea or formal brunch, especially when used with tiered dessert stands, sandwich trays, and coasters. For larger celebrations, choose sets that include serving pieces, such as bone china platters, gravy boats, and sugar bowls. Buyers can start with the essential pieces and then build a collection over time.
Manufacturers of Bone China Dinner Sets
Linea makes bone china in several patterns, from simple to ornate. The clean lines are perfect for buyers that like a contemporary style. Denby brings together centuries of design to create stylish bone china. Aynsley china offers a wide range of pretty patterns featuring subtle colours. Royal Albert china has an established reputation and provides a large selection of traditional designs.
Patterns for a Bone China Dinner Set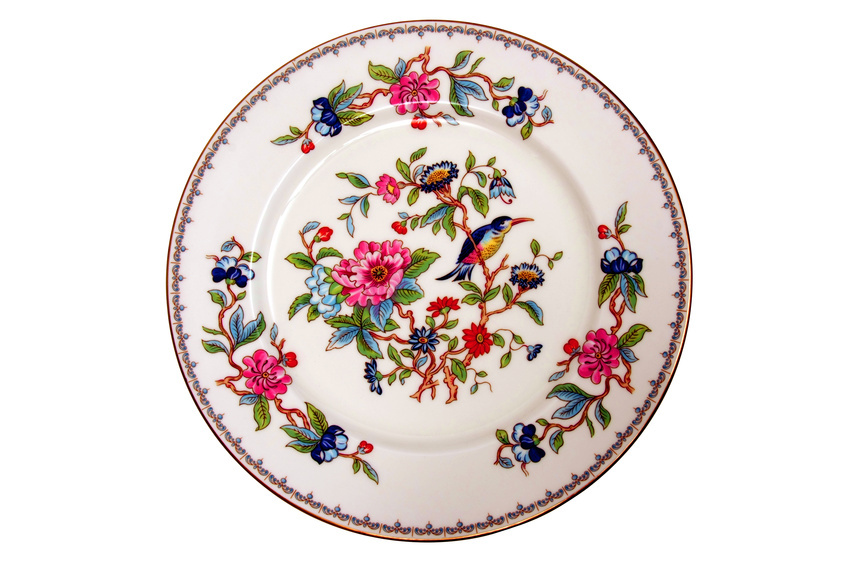 The Linea Soho pattern is all-white with textured edges on plates and bowls. For those who prefer a vintage look, the Royal Albert New Country Roses pattern features large delicate pink roses against a white background. The Polka Blue design has a blue border with white polka dots and small roses. Aynsley Empress Black bone china has a bold gold rim with black rectangles that creates a design fit for a queen. The Aynsley English Violets pattern has a traditional look, with delicate violets scattered across a white background.