Choosing a cardboard box for postage and packing looks like a simple task. However, the main goal is not just to fit an item into a box, but to have everything delivered in a way that minimises damage to the cargo. The vast assortment of boxes on the market allows you to pick out an ideal solution for postage or packing.
Standard Cardboard Boxes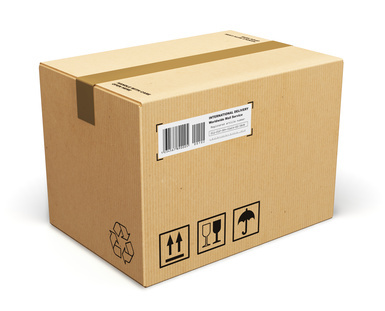 When choosing a cardboard box for postage, always pick one slightly larger than the item you wish to send. There should be enough space between the box and the item to apply cushioning, but not enough for the item to move around. Choose thinner boxes for lighter items and thick models like a double walled cardboard box for heavier items. A single walled box provides enough protection as long as the item has enough cushioning. Moreover, you can often post heavy and solid items in a double walled box without cushioning.
Special Cardboard Boxes

To post specific types of cargo, choose the appropriate specialised boxes. For instance, a cardboard wardrobe box contains a bar inside that allows you to hang clothing. To transport part of your kitchen, dish pack boxes come with cells that provide protection for standard size plates and glasses. Moreover, cardboard picture boxes suit any framed glass surface; and this type provides the best protection for artwork and mirrors. Unframed large images like posters, charts, maps, and plans can be rolled up and sent in a long cardboard box with end flaps. This box does the same job as a cardboard postal tube. For similarly shaped items that needs wrapping, use a long box with side flaps. It gives you better control over the void area and allows you to apply proper cushioning.
Weight
A double walled cardboard box, the standard option, has a load bearing capacity of up to 25 kg. As a general rule of thumb, do not fill it with more than 15 kg load. Sort the cargo by size, but keep in mind that you can pack almost everything as long as you have large cardboard boxes. You can simply put the heavier items lower and divide the area into segments with cardboard sheets. Be sure to reinforce the bottom of the heavily loaded cardboard boxes with duct tape. Small cardboard boxes are necessary only when you have to separate extremely fragile small items that need special attention.