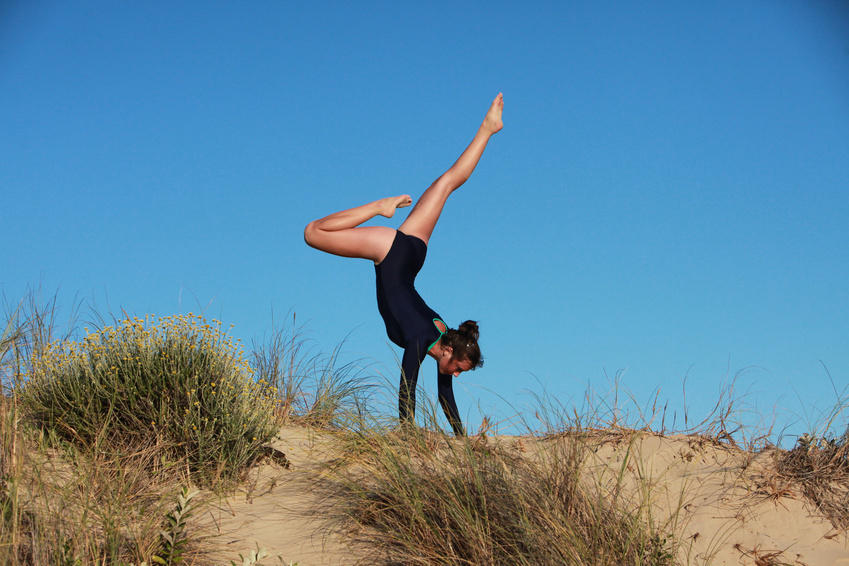 Used for both dance and gymnastics, there is no single style or cut of leotard. In fact, most dancers and gymnasts have a variety of leotards, ranging from simple styles for practice to elaborate pieces for shows and competitions. A leotard will be significantly tighter than most items of clothing. If you can stretch the fabric out from your body when wearing the leotard, then it is not so tight as to cause health issues.
Choosing the Right Size of Leotard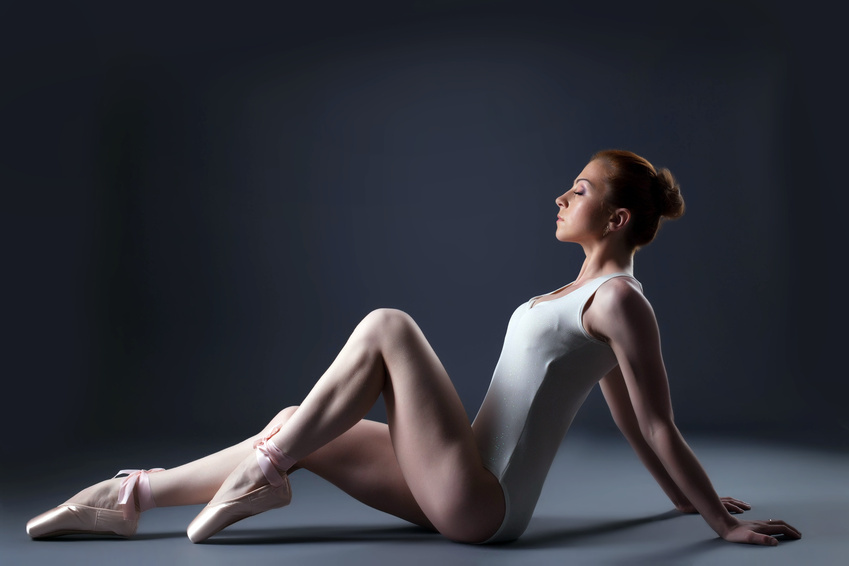 The most important thing to consider when choosing a leotard is the size. If a leotard is too large, it may have gaps around the openings; shoulders may slip and fall off while wearing the leotard. If a leotard is too small it may constrict or cause unwanted pressure in sensitive areas. Too-tight clothing can even cause a run of health maladies, ranging from tension headaches to numbness in your extremities. Take your measurements to ensure that you order the right size leotard the first time. A leotard may require the following measurements, depending on the cut and style: neck, chest/bust, collar, shoulder, back, armhole, sleeve length, upper arm, wrist, waist, hips, thigh, knee, and ankle. You can take these measurements yourself, or find a local tailor to take them for you.
Different Material Types for Leotards

Next to the fit, look for materials that will feel comfortable while you are wearing the leotard. If softness is a primary concern, look for a cotton lycra leotard. For a material that helps wick moisture from the body while remaining comfortable, consider purchasing a nylon lycra leotard. Another option for a soft fabric is to choose a velvet leotard. Choose a material that feels comfortable both when you are inactive, and when you at your most active during dance or gymnastics.
Cuts and Features of Leotards
There is no one leotard style, and what may be comfortable for one dancer may be excruciating for another. When it comes to the cut of a leotard, physical comfort and emotional comfort have to come together. After all, no one can perform at their best when their leotard makes them uncomfortable. Leotard tops vary in style, from turtlenecks to halter tops. Likewise, some are sleeveless, while others have short sleeves and still others have long sleeves.
Gendered Leotards
Many leotards are unisex, but not all, and selecting a leotard cut for the opposite gender may cause discomfort. Women's leotards sometimes have padding or bra-like support built into the bust, allowing dancers and gymnasts to forgo an additional bra when wearing the leotard. Leotards for women may also be cut in different styles in the waist and hips. Likewise, men's leotards may be too loose or boxy on a woman's physique, making movement distracting or uncomfortable.