A digital camera is nothing without a storage medium, such as an SD memory card. The card allows you to save the images you take and later helps you to transfer them to a computer. Not all SD memory cards are the same; therefore, you need to know about their types before making a purchase. In addition, before buying a 2 GB SD card you should consider the read and write speed for your needs as well as different manufacturers.
Types of SD Cards

Secure Digital cards, SD cards, are a standard memory card format. However, it does have some subtypes that differ from the original card in terms of size. The smallest SD card is the micro SD card and initially it came to the market mainly for mobile phones. However, some compact digital cameras, including a few Samsung models, are also compatible with the micro cards, thus allowing you to minimise the camera's weight. You can also find SD cards in the mini format. Before looking for a 2 GB SD card, determine which size your device needs. Keep in mind that you could also an adapter to fit smaller memory cards into your camera.
SD Card Speeds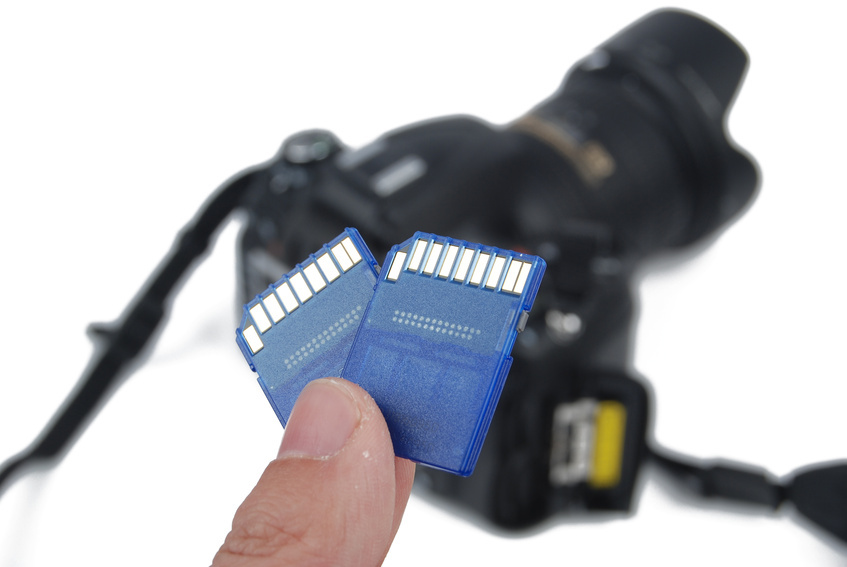 The read speed of an SD card refers to the speed of retrieving data from the card, like when you copy the files from the digital camera to your computer or print the photos. The write speed describes the speed at which the device can write images onto the card and this is important when using continuous shooting mode, recording HD videos, or shooting particularly large RAW files. Fast writing speed is essential if you are interested in action and sports photography. Many digital camera memory cards use the class rating system that describes the minimum write speed. The number in the class rating denotes the lowest speed, but the actual speed could be much higher. For instance, a Class 6 SD card can write at least at 6 MBps; however, the card may actually write at 15 MBps or even higher.
SD Card Manufacturers
SD memory cards are available from a variety of manufacturers. All these companies belong to the SD Association and promise to deliver memory cards that meet the association's quality standards. Popular companies that produce SD memory cards include Kingston, SanDisk, Transcend, Samsung, Sanyo, and many others. Buy a SD card from a company that belongs to the SD Association to ensure the card's quality.