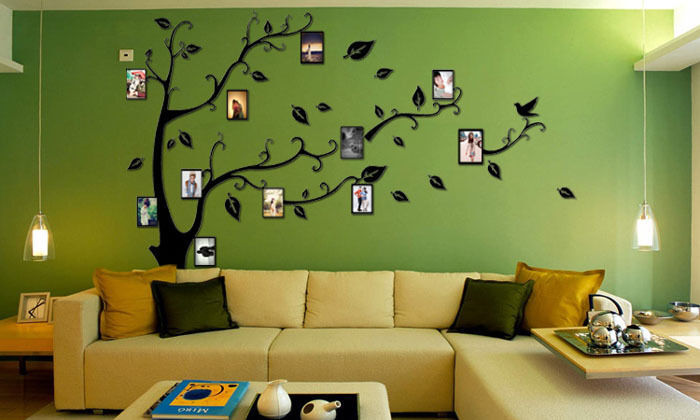 Showing off immediate family or extended family from years past until the present can give a room a more personal feel and help people bask in memories of days gone by. Some family tree photo frames are collage frames you can use however you want, including for displaying generations of family members. Others come in actual tree shapes, with a host of variations. Learn what to look for when choosing a family tree photo frame to find one that suit your tastes and needs.
Wall Decal Frames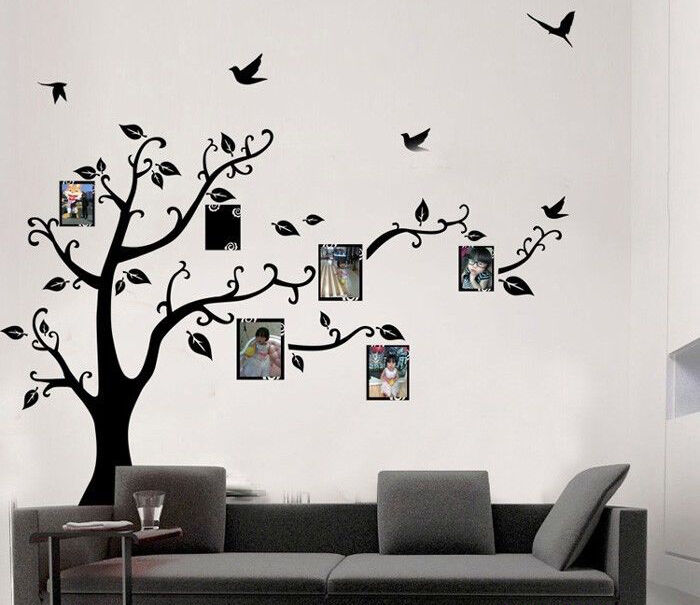 You can choose a frame that takes up nearly an entire wall with a series of decal stickers that look like a tree when placed according to the package directions. You can make a collage or puzzle out of decals behind your sofa and then hang actual frames from the tree branches and place family member photos in the frames. Start at the top with grandparents or great-grandparents and work your way down to children of current generations. This gives a true family tree look, but is certainly not the only family tree photo frame option. Choose this type if you love the idea of putting together the look of wall decals.
Metal Wall Trees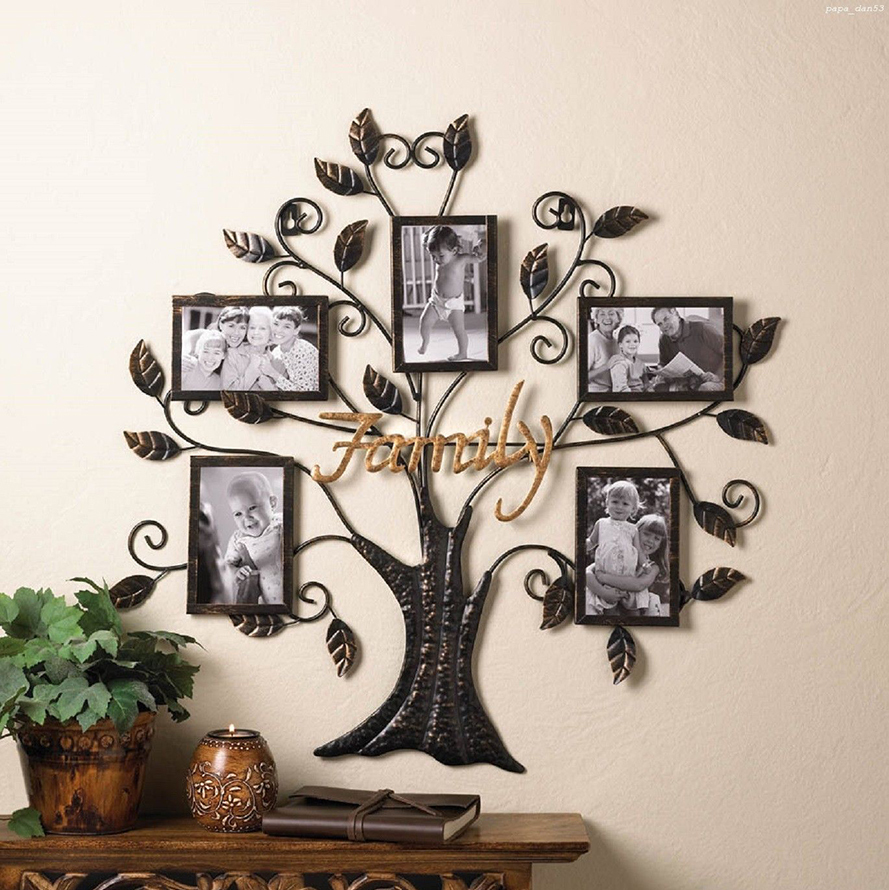 A metal wall tree offers the same general look as the decal tree does, minus the decals. The frame comes all in one piece and you mount it to the wall with a hammer and nails or hammer and picture hangers. It is in the shape of a tree, and you can hang frames from the branches. This family tree can take up the bulk of a living or family room wall. The Wallverbs 9-piece family tree collection comes with a base trunk and different size frames that branch out into a tree. The top offers leaves to give it a tree look. Choose this look if you love what metal offers room decor.
Traditional Family Tree Photo Frames
You can purchase a set of traditional photo frames you place near each other on the wall and in the centre hang a plaque that says "Family Tree". Use these collage frames to place different generations of family members in order all around the centre plaque. This makes good memorable decor in a living or family room.
Standing Frames
If you do not have a lot of room for decor on your walls, choose a standing family tree photo frame you can display on an accent table or inside a curio or China cabinet. Choose a metal tree-shaped base with small oval frames dropping from the branches where you can place closeups of beloved generations of family members. Some only come with room for five or six photos and you may want to display only immediate family members.