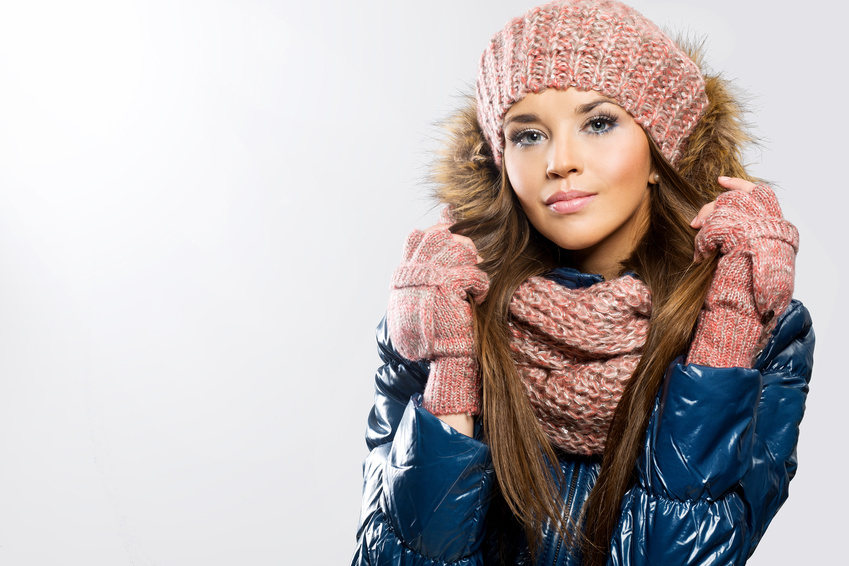 The iconic Puffa brand has become the generic name for lightweight but warm quilted jackets filled with down or polyester wadding. Puffa jackets for women can be bulky and shapeless or chic and streamlined. Finding a flattering Puffa involves choosing the right length, a flattering quilting style, an attractive colour, and details like hoods and belts that add more shape.
Choosing the Right Length Puffa Jacket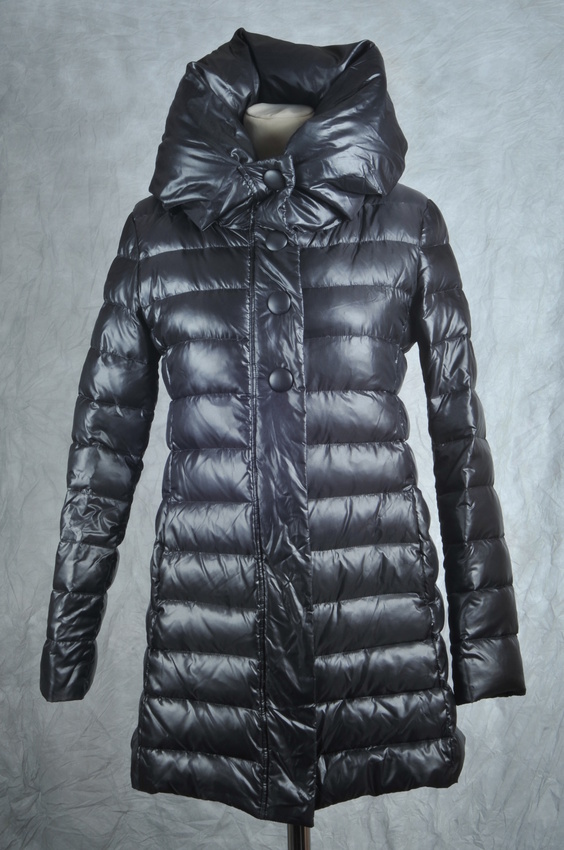 Women's Puffa jackets range in length from short jackets that end at the waist to full length styles that reach the calves. To choose, consider your features and balancing them with the jacket. For example, long Puffa coats that end just above the knee lengthen the body and suit petite or full-bodied figures. Slim women can wear a waist-length version to add more volume to the torso area. Avoid over-sized puffer jackets, as these tend to look shapeless on any body type. Instead, opt for tailored streamlined models that follow the body's curves.
Vertical and Chevron Quilting
Horizontal sewing, just like horizontal stripes, tends to make the wearer look fatter. Look for ladies' Puffa jackets with vertical sewing or chevron zigzags for a more flattering appearance. Of course, slim women may benefit from horizontal quilting lines to fill out their appearance. Still, assess the spacing between the lines. A ladies' puffer jacket with just three or four horizontal lines and a tailored fit may highlight your figure better than a straight-cut jacket with vertical lines.
Flattering Colours

Neutral dark colours always provide a slimming effect, so if an important concern, a brown, grey, or black Puffa jacket is best. Fashionistas may opt for something more striking, but make sure the colour suits your complexion. White and beige go with almost everything else. Look for details like contrasting trim or a patterned lining that makes a jacket stand out from the crowd.
Design Details
Design details like hoods, belts, and various collar styles make or break an outfit. Hoods and collars draw attention upward, which is ideal for apple- and pear-shaped figures. Flared hems or women's jackets wider at the bottom balance out inverted triangle body shapes, or wide shoulders and slim hips. Belts, either built-in or as a separate accessory in a matching colour and style, cinch the waistline, which works for all body types, but especially necessary for rectangle figures. Lastly, factor in the placement and style of the pockets. Side-entry pockets are more streamlined and do not break up the visual vertical lines of a Puffa jacket.