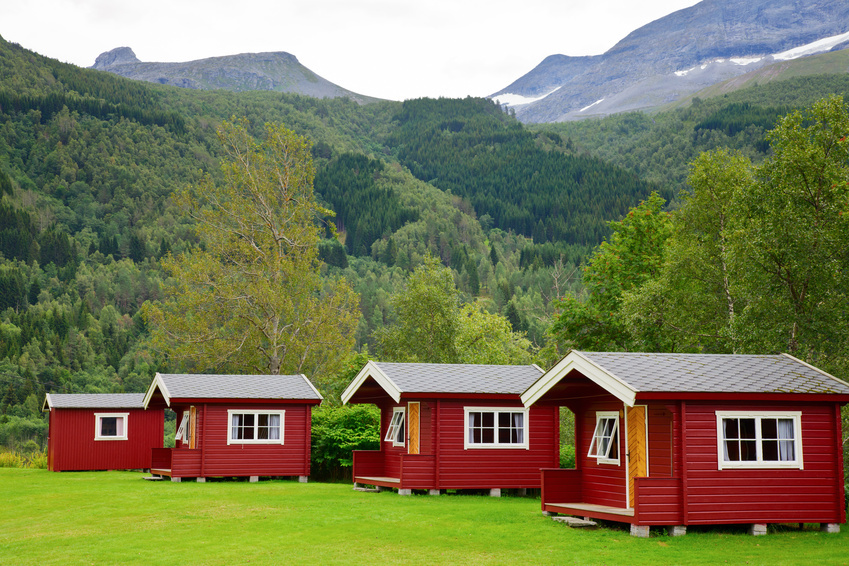 An increasingly popular way to enjoy a holiday is to rent a bungalow. A holiday bungalow allows you to maintain a modicum of privacy on a trip and also access many amenities and advantages you might not get from more traditional accommodations. They can also be great choices for large parties and families who need multiple rooms and sleeping spaces. When choosing holiday bungalows for trips out of town, you should keep a few tips and tricks in mind. These helpful hints can help guarantee that you find the right bungalow that best suits your needs and the demands of your party.
Once you have utilised these tips, you can also benefit from exploring some of the better retail options when it comes to purchasing a holiday bungalow vacation. This is not necessarily a holiday solution that consumers can find through traditional travel agents. In fact, online aggregators such as eBay can often provide a much wider range of selections to help consumers design and organise holidays that exactly meet their needs.
Choosing the Best Amenities and Features for Your Needs
As mentioned, holiday bungalows offer an array of amenities and features that can really supplement and enhance all types of vacations. Looking for these features during the purchasing process can help you zero in on a unit that fits in with your lifestyle, party size, and more.
Prime Tourist Locations
Many bungalows are situated near key tourist centres in the UK or Europe. While some travellers may wish to get away from it all, many may want to make sure that they are situated near a lot of entertainment, attractions, and action. When browsing the marketplace for a holiday bungalow, first determine what sights and attractions you may want to enjoy during your trip. If you have settled on a particular area, consult with the owner of the bungalow to determine commuting distances to various attractions in the area. You do not want to spend excessive amounts of time during your break navigating traffic and driving from point A to point B. Make sure to base your bungalow choice on the convenience of the location if getting out and about is a high priority for you.
Entertainment Centres, Media Amenities, and Internet
If you are like many modern travellers, you may want to stay in touch with the world while on holiday and also stay entertained by watching television and movies or listening to music. Some holiday bungalows go in for a 'get away from it all' feel and may not feature such amenities. There are, however, plenty of bungalows that do, so make sure you keep an eye out for these choices during your search. Features such as Internet access, Freeview, and other media advantages are typically noted in descriptions.
Pet Accommodations
Many who travel face the conundrum of what to do with their beloved pets during their holidays. Fortunately, for those in the market for holiday bungalows, many of these private properties allow visitors to bring their pets along on their trips. If this applies to you, you can save money on kennelling an animal and also keep one of your favourite friends alongside you during your break. Holiday bungalows with pet permissions may have certain size limits for dogs or a number limit for the total number of pets allowed at a property, so be sure to confirm these details during the purchasing process. Some bungalow owners may require a small deposit for pets.
Sleeping Berths
Even small bungalows can sometimes accommodate large parties, thanks to rollaway beds, sleeper sofas, and other options. When looking around for holiday bungalows, consumers should be sure to evaluate the number of sleeping berths in various bungalows. In addition to bedrooms, guests can often find places to sleep in living rooms and den areas. Consumers should also confirm with the owners or managers of bungalows if there is a limit to the number of people who are allowed to sleep in a location.
Self Catering
Most holiday bungalows are what is referred to as 'self catering'. This means they are equipped with food preparation and storage appliances, such as stoves, refrigerators, and microwaves, as well as basic kitchen supplies. Unlike in a hotel where a traveller only has access to room service and restaurants, a holiday bungalow typically provides travellers with a simple food preparation environment so that they can prepare their own meals. Consumers should consider the kitchen features in holiday bungalows before confirming any plans, especially if they are travelling with large parties. A bungalow with a small stove and a bar fridge may not suffice when it comes to feeding several guests.
Local Recreation
In addition to nearby tourist sites, a holiday bungalow may also be located near recreational sites that can make a big difference to some travellers. Especially for families, the presence of a nearby park, swingset, lake, or waterfront can make a holiday much more enjoyable and easier to manage. When discussing a bungalow with an owner, be sure to ask about any nearby recreation spots that could add to the value of your holiday.
Parking
Parking can also be an important issue to consider when booking a bungalow. While many bungalows may have their own driveways and parking spaces, there are many bungalows that are only allocated a spot or two. Before finalising a booking, it is important that a consumer confirms that parking is sufficient for his or her stay. Driving around looking for a parking space every time you need to park your vehicle is not a fun way to spend a holiday.
Purchasing Details to Consider with Holiday Bungalows
Several logistical and financial considerations should be kept in mind during the booking process. These issues should be factored in when selecting the right holiday bungalow.
Deposits
Like many commercial accommodations, holiday bungalows may require a deposit at the time of booking. Consumers should make sure they have a thorough understanding of the details associated with a deposit, including its amount, if and when it can be refunded, or whether or not it goes toward the total price. Holiday bungalow owners may also request cleaning deposits or money down if guests are bringing pets to a location.
Utilities
The cost of electricity, gas, and other household utilities may be levied in addition to a holiday bungalow's base rate. In some locations, these fees may be included. When negotiating a stay, consumers should determine if the cost of utilities is included in the price. These costs can affect a bottom line and should be carefully accounted for in the overall cost of a trip.
Black Out Days & Primetime Rates
Holiday bungalows may levy different rates, depending on the time of year. At the height of the local tourist season, for example, a bungalow might cost several hundred pounds more overall than during the off-season. Make sure you have a clear understanding of the rate for the time period in which you want to rent a bungalow. The length of a stay might, for example, run across two different rates. Also keep an eye out for blackout dates due to previous bookings or special events.
Purchasing Holiday Bungalow Accommodations on eBay
The online retail site eBay provides you with a diverse catalogue of holiday bungalows from which you can create a vacation. Searching through the listings is easy. You can utilise the search bar on any page of the site to enter a keyword term, such as 'holiday bungalow', to start a search. This action pulls up all the listings on the site that relate to your keyword term. Begin clicking on titles that look appealing to review the specific details.
Getting to Know the Sellers on eBay
This site also gives you the ability to communicate directly with an owner of a holiday bungalow. You can direct message a 'seller' of a listing anytime by accessing the seller's page to find the contact link. You can also evaluate an eBay seller by looking through the feedback other consumers have submitted for a seller. A seller's reviews and past listings can give you an idea of whether or not that seller can be trusted to provide you with the accommodations and services you need.
Conclusion
Renting a holiday bungalow for a vacation or mini-break is a great alternative to staying in traditional accommodations. This type of accommodation can give a vacationer a way to enjoy a break autonomously and privately, and it can come with many amenities that standard accommodations do not feature. Holiday bungalows are often located in prime tourist locations and set in lovely settings that can be much more enjoyable than large-scale hotels or resorts.
To find the best holiday bungalows for their needs, consumers should consider those needs in terms of amenities and location. They should also keep the purchasing details and requirements associated with holiday bungalows in mind when seeking out accommodations for holiday travel. With these factors decided, consumers can contact travel agents to find listings, or they can look for themselves on the online retail site eBay. This alternative to traditional sources provides a large array of options. Either method can result in travellers finding the perfect settings for their vacations.