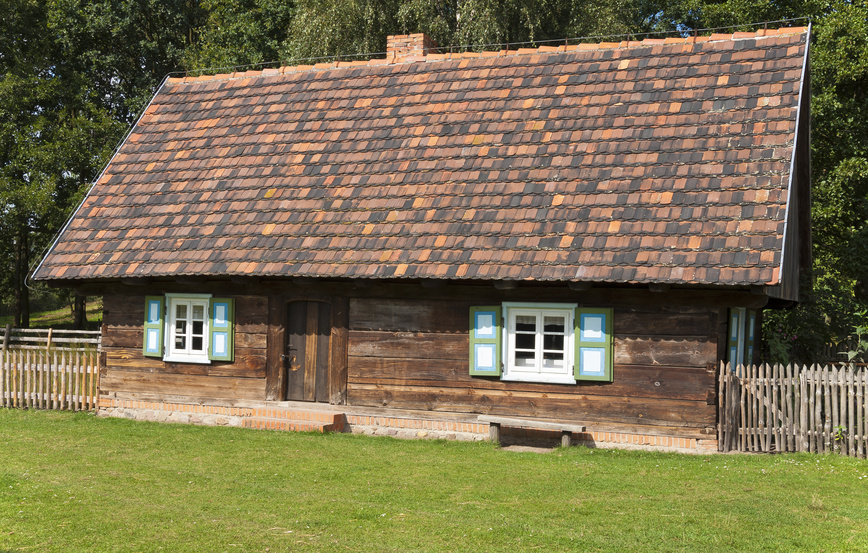 Even the most calm and organised people can feel overwhelmed by the hustle and bustle of everyday life. From work, to family, to friends, to maintaining personal health, keeping up with the most basic of life's demands can be difficult and take a toll on a person's well-being and happiness. One of the best ways to relieve this stress and find peace of mind is to escape from the same everyday routine and find the time to take a vacation. Taking a holiday can provide the perfect opportunity to take some time away from everyday life and spend it relaxing with the family. A cottage is one of the best ways to accommodate an entire family comfortably and affordably.
A significant number of factors go into deciding which holiday cottage is best for a particular family. These factors should be carefully considered, as they can either make or break a family's experience staying in a cottage. By deciding upon the country and city of the cottage, the environment, the cottage type and size, and also what types of amenities are preferred, the search for the right cottage can be handled relatively quickly. Holiday cottages can be rented or even purchased from a number of real estate companies and travel agencies, but many people do not realise that cottages can also be found on eBay, as well.
Choose a Country
One of the first steps in deciding on a holiday cottage is deciding where the family would like to travel. There are countless numbers of locations where holiday cottages can be found in the United Kingdom, Wales, Scotland, or outside of the U.K. in areas farther away, such as in Spain or France. Each country has a different set of qualities to offer travellers and vacationers, and thorough research into the country and its landmarks can help narrow down the decision for a cottage's location.
Travel
The necessary travel to get to a cottage's location should also be taken into consideration when making a decision on location, as some forms of travel may be more enjoyable or affordable for some people travelling to particular locations. Travel within the different countries in the United Kingdom is obviously much easier to figure out, as only a few hours of travel time are necessary, and planning such travel can be simple. Travel outside of the United Kingdom, however, can be more difficult to plan, as travel by boat or airplane may be necessary, and this can also be more expensive.
Environment
Yet another aspect of location worth contemplating is what type of environment the cottage is in. Holiday cottages can be anywhere from within the heart of a metropolitan city to a secluded area deep in the woods or even out on the shores of a beach or lake. Different cities and countries can be home to entirely different environments. These different environments may have a wide range of temperatures and activities to offer, and all of that should certainly be kept in mind when choosing a location. The woods offer hiking and picnicking, the beach offers swimming and boating, and a city offers exploring and sightseeing, just to name a few examples.
Residence Types
An important characteristic of a holiday cottage is exactly what type of residence it is. Many different types of residences can be referred to as cottages, but there are some slight differences when it comes to the actual style of a cottage. The most common names for housing of this sort are cottages and bungalows.
Cottages
Cottages are most often found in rural areas. The most significant difference between a cottage and another type of residence is the style of the home. Cottages are typically seen as having a more traditional, English-style build with a shingled roof, and they often have more than just one floor.
Bungalows
A bungalow is often similar in size to a cottage, but, stylistically, it can be quite different. Some types of bungalows can be identified by their elevated floors and staircases leading up to the front doors. These bungalows can often be found in areas close to water that may be prone to flooding or in areas where the ground is quite moist. The elevated floors help protect the house from damage. Bungalows also often have only one floor, and they have a more western-style feel to the home's decor.
Size
Cottages, bungalows, and even regular houses can come in a wide range of sizes, so there are a plethora of available options for even the smallest and largest of families. Recognising which cottages can accommodate a particular family of a certain size is one of the easiest ways to narrow down the options when it comes to choosing a holiday cottage. Most cottages' sizes are identified by the number of beds the cottage has, which can mean anywhere from two people to several dozen people can reside in the cottage. It is important to note, though, that some cottages alter the number of beds or places to sleep by utilising pull-out couches, so it is always useful to contact the owner or realtor to clarify the number of beds and bedrooms in a particular cottage.
Pets
For many people, dealing with family pets can be difficult when it comes to planning a vacation away. Sending pets to a kennel or pet hotel can be costly for the owners and also traumatising for the pet. For these reasons, a fantastic solution to the problem with pets can be to simply bring the pets with the family on the vacation. Many cottages are pet-friendly, and this can certainly be a deciding factor when it comes to choosing a particular place to stay. Assuming that travel with a pet is possible, choosing a pet-friendly cottage can be a great option for families and their animals. The only caveat is that pet-friendly locations may sometimes come with higher rental price tags.
Amenities
Once area, residence type, and size have been determined for a cottage, another simple way to narrow down the options for cottages is to decide on what services and amenities are most important. Some cottages may be a part of a large system of cottages owned by one company or person, or a single cottage may be rented out by a person or family. The differences in ownership can affect the services that are offered to guests. Contacting the owners or realtors can clarify what types of maid and cleaning services are offered, if any, and how often they occur. Holiday cottages may or may not come with a complete or partial kitchen, which is important knowledge to have for proper planning of meals and cleaning, as well.
Rate
Last, but certainly not least, the price of renting a holiday cottage for a family must be decided upon, as well. As can be deduced from the wide range of options available for housing, the price points for renting cottages can vary greatly. Of course, the quality and services offered when renting a cottage also directly correlate with the price tag on the place. The higher the quality and level of service and the more picturesque and popular the location, the higher the cost of staying in a cottage. The time of year also has a heavy influence on the price. For example, cottages that are close to ski resorts have higher prices in the winter months, whereas beach cottages have increased rates in the summer months. An easy way to make deciding on a cottage easier is to set a price range before even beginning the search for a cottage.
Most cottages base their prices on the number of nights a family is staying. Deals are often offered for staying for longer periods of time. Contacting the renter or realtor of a cottage can help clarify how rates may change, depending on the length of the stay, what time of year it is, and even what time of week it is.
Choosing a Holiday Cottage for Your Family on eBay
Everyone is in need of a vacation at some point or another in his or her life. Escaping from the stress of everyday life is beneficial for a family's well-being and happiness, and it can even lead to greater family bonding, as well. Cottages are a great option for families to consider when planning a vacation, as they provide ample space for an entire family while still providing the perfect getaway. However, the process of planning a vacation can often add even more stress to life. Choosing the location, size, and type of housing can be incredibly difficult and challenging, but it certainly does not have to be that way. By searching for a holiday cottage on eBay, these difficulties disappear, and the process can even become enjoyable.
The search for a holiday cottage can easily begin on eBay's home page by entering the desired characteristics, such as size and location of the cottage, into the main search bar. From there, details of the cottage can be narrowed down further and further, using the options provided by eBay. A price range can be set or specific types of cottages can be chosen.
Contacting the Seller
One of the most useful options provided by eBay is the ability to contact the seller of the cottage or vacation package directly through eBay using the 'Ask a question' option on each product page. This is especially useful when it comes to choosing holiday cottages to ensure that all questions about the cottage are answered before payment is submitted.
Conclusion
Escaping from the hustle and bustle of everyday life is important every now and then, even for the most relaxed of people. Not only is vacationing in a holiday cottage relaxing and enjoyable, but it also often exposes the family to brand new locations and experiences. New memories and moments of bonding can easily be experienced when vacationing in a holiday cottage with the family. In some cases, the family pet is also welcome to come along for the fun.
It is unfortunate that sometimes the planning for this relaxing vacation can quickly lead to more stress and frustration. Online rental sites can be difficult to navigate, and travel agencies can be costly to use, although both resources are readily available to potential vacationers. Sometimes these headaches can be avoided by looking for and choosing a holiday cottage on eBay. There is no need to stress over planning a vacation when the filtering options and the countless number of options on eBay make the process so easy.