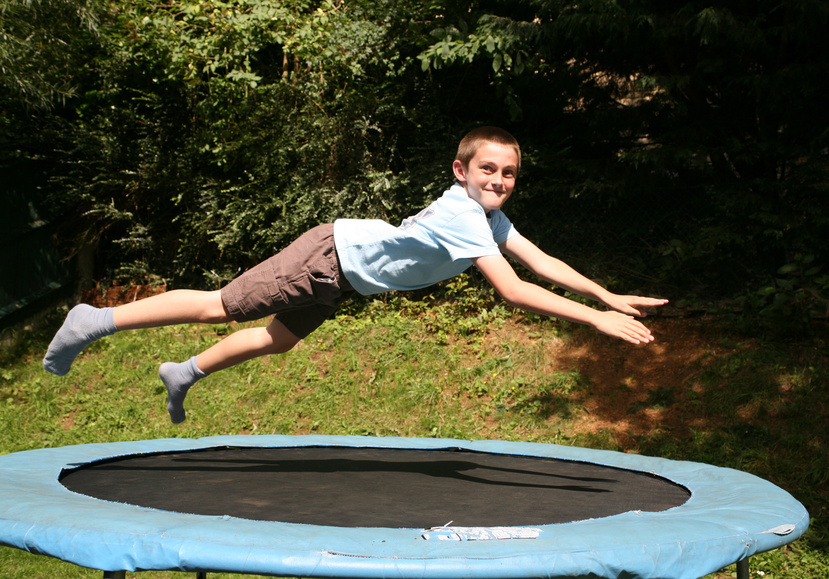 Trampolines have long been known for the fun they bring, allowing individuals to jump, bounce, and fly through the air. For those who may be bored with an exercise routine, incorporating a trampoline into a garden space can be a great fix. By learning about the benefits of trampoline exercise and the different types available, consumers can introduce a fun, new element into their homes and workouts.
The Benefits of a Keep Fit Trampoline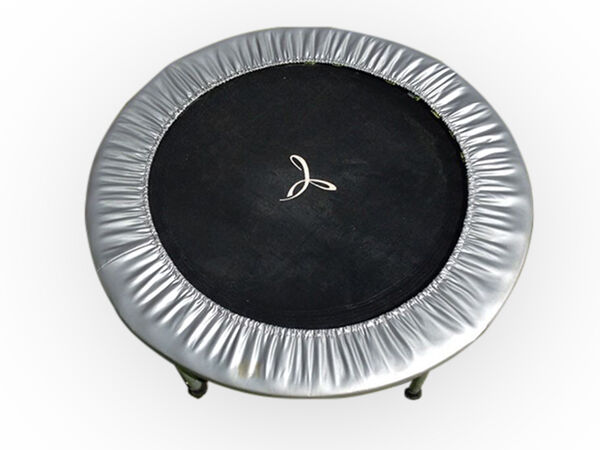 With a reputation for providing fun and entertainment, the trampoline is often ignored as a piece of exercise equipment. It is, however, a great tool to use for getting an impact-free cardiovascular workout. Exercisers can perform anything from a standard bounce to prances and squats on a trampoline to burn calories and strengthen muscles. An enormous benefit of a trampoline workout is that it puts very little pressure on the joints, limiting the risk of impact injuries such as the ones many runners experience.
Enclosure Trampolines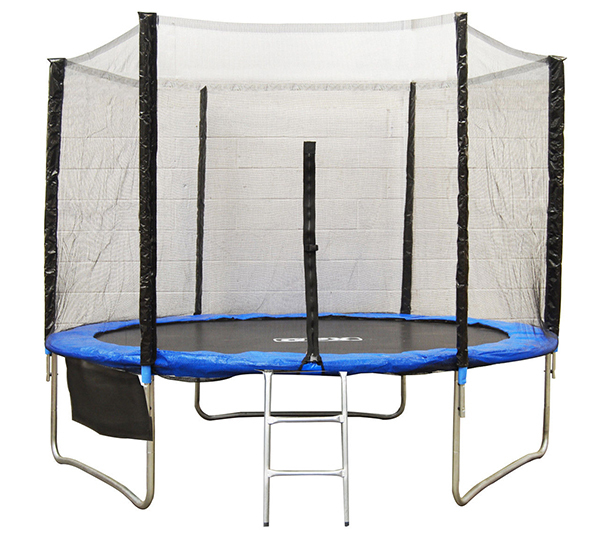 Enclosure trampolines are large-scale trampolines that can hold several people at once. With their net enclosures, these trampolines offer a safe and easy way for children to enjoy playing on a trampoline. Parents interested in getting their workout in can use an enclosure trampoline for a general trampoline exercise session. Enclosure trampolines typically range from 6-foot models for individuals to 14-foot models that can handle a handful of jumpers. The enclosure net on these trampolines is held up by lightweight poles. Parents who plan on sharing a trampoline with kids may want to look for a unit with padded poles on the net enclosure. The base components on the majority of these units are U-shaped for added stability.
Individual Exercise Trampolines
Many people who workout on trampolines use individual, exercise trampolines. These smaller exercise accessories can work inside a home or outside in a garden space and are light enough for a single person to move. These trampolines often come with bars for support and balance. The base components are typically four individual poles, so consumers placing one of these trampolines in a garden need to ensure that they have stable and even ground. Exercisers can also use one of these smaller trampolines in tandem with resistance bands to work out the upper body during an exercise session.