A corset can be a supportive undergarment or an external decorative fashion piece. Many women use lace-up corsets to create an hourglass silhouette, with some women creating a dramatic cinch at the waist, often from three to six inches. Choose a corset made with materials appropriate to the way you want to wear it. A corset you intend to wear daily should be made of sturdier materials than one you only intend to wear as lingerie once in a while. You can purchase a corset from credible online retailers such as eBay, or high street retailers such as Agent Provocateur.
Choosing the Correct Size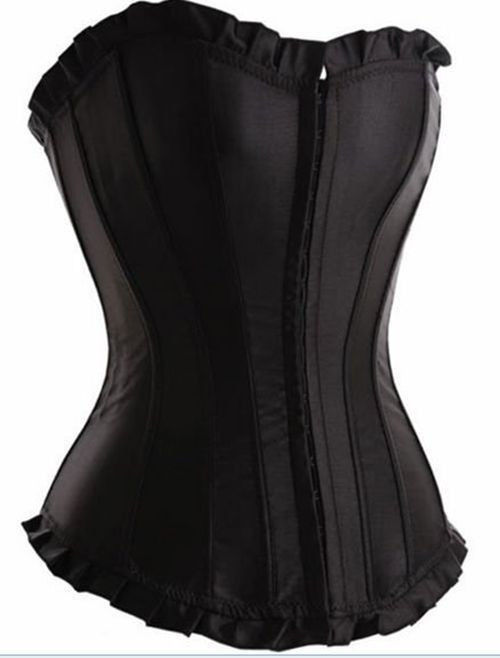 Choosing the right size is the most important aspect of choosing a corset. A corset is not sized based on your dress size, but rather your waist measurement. You should use a fabric tape measure to get an the size at your natural waist; pull the tape taut, but not tight. Some corset makers may want other measurements, such as your hip or bust. If you intend to use the corset to significantly decrease the size of your waist, you will end up purchasing a smaller corset than if you just want a corset that accentuates your natural curves.
Overbust or Underbust
Corsets come in two types: overbust and underbust. An underbust corset fits under the breasts, and allows you to wear any bra and top with the corset that you like. Since these rely almost solely on your waist size, they are easy to purchase as-is. Overbust corsets often must be customised to fit your specific measurements, as they fit over the breasts in place of a bra. The downside to having a custom corset is that they are often significantly more expensive. However, many women find the extra support provided by an overbust corset to be a relief on their back.
Consider the Fabric and Boning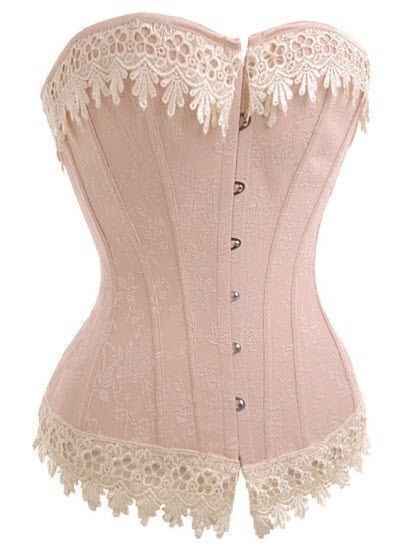 Corsets can use either plastic or steel boning. Plastic boning is more likely to warp when laced tightly or worn for a long period of time, making them uncomfortable if they dig into your body. However, this boning makes the corset less expensive, and is appropriate for only occasional use. If you intend to wear your corset frequently and for long times, steel boning will be more comfortable and work better. The fabric of your corset should also be heavy enough to contain your body when laced tight. Fabrics like canvas, PVC, leather, suede, and satin all provide enough support for a corset. Some corsets use a lighter fabric, such as lace, for decor over a thicker fabric.
Closures and Lace Type
The closure types on your corset matter just as much as the fabric of the corset; weak closures may snap or warp over time. Zips and hook-and-eye enclosures are more likely to warp than stronger steel busks. With the laces in the back of the lace-up corset, look for strong cotton laces; if the corset uses ribbon, it must be a heavy duty ribbon or it will break. The eyelets should be well-attached.