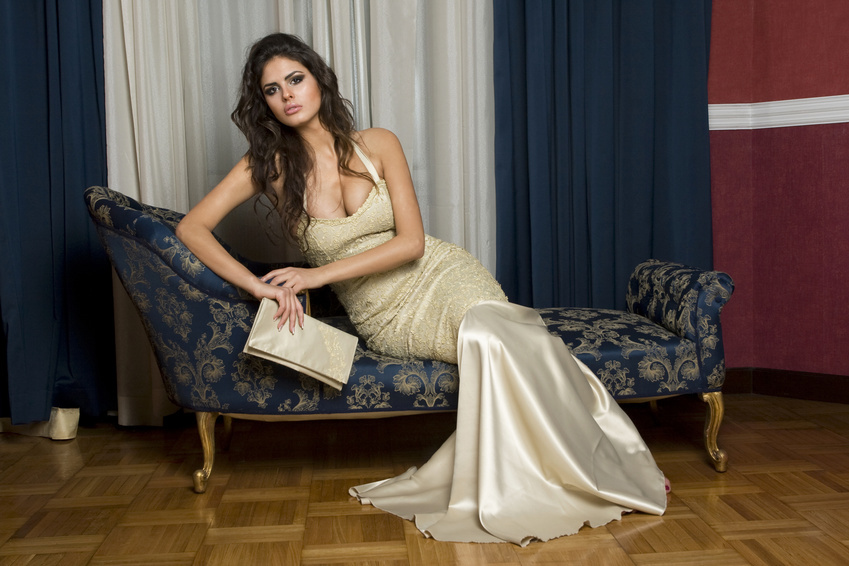 No matter what shape you are, there is a long dress that can flatter your figure. Whether you are curvy, large busted, or a bit on the shorter side, a long dress is a wardrobe must-have for the well-dressed woman. Once you understand your body shape as well as how to select the correct design, you can wear a new or vintage long dress with confidence.
Long Dress Designs
Long day and evening dresses come in a wide variety of colours, prints, and styles. Solid colours flatter almost any body type and create an illusion of height for those who prefer to look tall. Bold, bright prints are lovely party dresses in spring and summer. However, for the petite woman, microprints are better than large flowers. Curvy, full figured, and hourglass shaped women should avoid horizontal stripes as these make the body look wider.
Curvy and Hourglass Shapes

Women with curvy and hourglass frames look good in maxi dresses. Cinched waists, flares, and straps show off their curves while hiding any faults. Wearing dresses that avoid ruffles, skinny straps, sequins around the midriff, or extra-long slits elongate the body and draw attention away from problem areas.
Pear Shapes
Women with hips that are larger than their bust and shoulders sometimes avoid long dresses, but they do not need to worry. Long dresses can flatter any body shape. The key is to emphasis the top of the dress. Embellished tops or dresses that are lighter on the top and darker on the bottom draw the eye upward.
Rectangular Shapes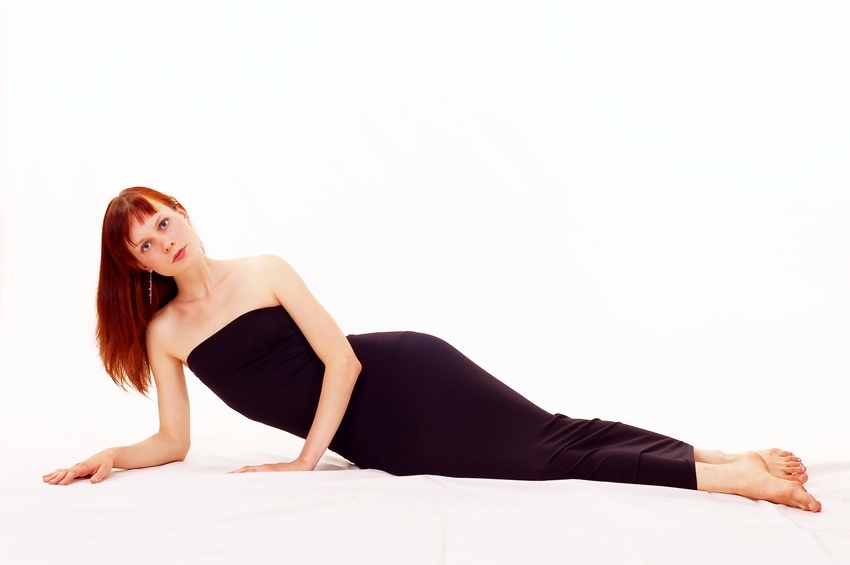 Women with rectangular shapes are those whose hips and shoulders are about the same size but who have a smaller bust line. Called athletic by many designers, these women can enjoy a full range of long dresses. Column dresses with narrow skirts allow women to look taller and Grecian dresses show off the collar and toned arms. Spaghetti straps work well on rectangular frames.
Large Busted
Women with larger busts can find challenges when looking for clothing that flatters without drawing attention to the bust line. The loose draping of long dresses fit the top-heavy frame well. Finding a flattering shape is easier if the woman looks for balance in the dress. A V-neck shows off collarbones, while cap sleeves and wide straps draw attention to the shoulders and arms and hide bras straps. Classic wrap dresses work well for women with larger bust lines.
Petite Height
While it is true that long dresses flatter tall, thin women, women of other body types should not be afraid to select a long dress. Short women can easily pull off long dresses when paired with cute high heels or high waistlines. A-lines and crossed straps work well, as do styles that flow as well as single colours. Avoid the slit thigh dress, as this style needs a lot of leg to pull off.