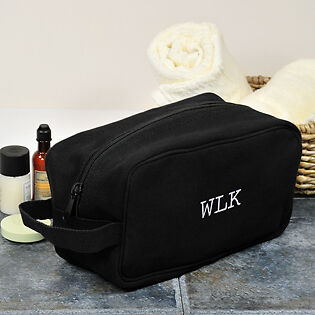 Whether travelling is a frequent occurrence or a once a year extravagance, the majority of people still want to maintain their everyday look whilst they are away. This means that all the make-up worn at home needs to accessible on the go. The very basics at least need to be packed in a make-up travel bag.
Make-up travel bags are designed to be compact, easy to carry and stored safely in the general luggage if travelling by plane. Most are large enough for all the essential items, although larger ones are available for long-term travel or individuals who have a lot of essentials.
Choosing the right make-up travel bag can be taxing, as there is such a wide market available. But searching online is the best place to start. Looking on eBay at the extensive range on offer will give any buyer a clearer example of the choice available to them. Buyers have the luxury of being able to browse considerably and view a wide range of items before making a decision.
Factors in Choosing a Make-Up Travel Bag
There are many factors to take into consideration. Of course the bag needs to be easily transportable and storable for the journey, but there are other more personal things to keep in mind too.
Buyers should look at the range on the market and work out which style is the best for their needs. Some bags have internal pocket features whilst others don't and points like this need to be considered before making a purchase. And it may sound obvious, but it's also important to see that the cosmetics needed actually fit in the bag – a bag that is too small is not much use at all.
It is possible to buy make-up travel bags with items already included, which can save the time and effort of sorting through the full range of make-up in the home. But the quality cannot always be guaranteed to be the same as what the buyer is used to. The material the bag is made of also matters as it needs to be maintained. Bags made of nylon or polyester are easy to wipe clean whilst other material may need to be put in the washing machine or washed by hand. Travel make-up bags also need to be relatively sturdy to ensure they protect the items within for the duration of the travel.
Tips for Choosing a Make-Up Travel Bag
There are some quick tips to keep in mind when picking a make-up travel bag, which could make choosing the right bag much easier. Here are the questions that should be asked before packing a bag for travel.
How much make-up is needed? It's always advisable that the bag chosen is slightly larger than needed to allow for any spontaneous purchases.
Does it need to be waterproof? It's not always essential that the whole bag is waterproof but it is essential that is has a waterproof liner. This avoids any make-up being spilled upon other belongings and vice-versa.
Does it need to have separate compartments? This is a personal choice, but in most instances yes is the answer to ensure the kit is completely organised and all different products are easily accessible.
Should you choose a transparent bag? Transparent bags are popular and a necessity if the bag is to be carried in hand luggage onto an aeroplane. They make seeing the make-up and equipment much easier too.
Even if the trip is soon the buyer should take some time to choose the right type of travel bag. Take time to assess the essentials of the wide make-up collection that need to be taken and from there other factors such as the size needed and whether it can be carried in hand luggage can be decided.
Perfect Make-Up Bag Packing
There are many benefits to packing the make-up bag correctly, particularly for travel and it often makes the whole process much easier and means less last-minute organisation is required. Treating the make-up bag with respect in turn results in an easier to manage collection when travelling. Below are some tips for packing make-up bags properly and why each tip is a worthwhile decision.
| Tip | Reason |
| --- | --- |
| Size matters – smaller can be better | For travel purposes experts recommend a smaller bag than the buyer might think they need. This is due to the compactness of the bag meaning items are held closely together and therefore can't break easily or spill. |
| Value organisation – don't just dump everything in together. | Compartmentalising is a real skill which should be deployed in all make-up bags. Categorising different products by their usage and grouping them with related tools makes them easier to access. Each group of products can be placed in a Ziploc bag within the make-up bag so spillage doesn't ruin the whole collection. |
| Pad out Powder – protect powder cases with extra padding | Eye shadows, bronzers and powders are liable to shatter in transit so they should be packed tightly. Packing them in a plastic bag padded with make-up sponges is a simple way of keeping them safe. |
| Respect brushes – brushes should be treated well to ensure they last the lifetime they're supposed to. | If brushes are shoved in the top of a make-up bag without a second thought they are liable to break, bend or become damaged. Treat them respectfully, group them with related products or group them together with elastic bands and they're much more likely to survive the journey. |
| Value placement – place the make-up bag snugly between other travel items. | Placing the make-up bag snugly between underwear and other clothes ensures it is doubly protected. |
All these tips are designed to sure make-up is well protected in its travel bag and arrives at the destination in perfect condition.
Budget Friendly Make-Up Travel Bag Buys
There are many ways of locating budget friendly make-up travel bag options on eBay. Some of the most cost-effective bags are the simplest, including transparent bags specifically designed for aeroplane hand luggage.
Of course some buyers may be looking for a particular designer or style and most of these can also be found on eBay at competitive prices. Items which are particularly sought after can be watched closely to ensure they don't get away. A large range of in demand items can be found on eBay and give buyers a measure of choice in deciding which item is best for their needs.
Make-up travel bags don't always have to be about function and there are plenty of stylish and fashionable options available through eBay too and the prices remain competitive and fair.
How to Buy Make-Up Travel Bags on eBay
Buying make-up travel bags on eBay can be done in two ways, both of which suit different types of buyer. The majority of buyers will begin their search with a general browse of what's available. Browsers should begin their search by locating the health and beauty category and then selecting the make-up and tools subcategory. From here the make-up cases and bags section can be chosen. Within the section there are plenty of refinement choices and many of the listings are clearly labelled as travel bags so the buyer can get a good feel for what's available and make informed choices about the items which are best for their needs. It is also possible to compare products which helps in the decision making process.
The second option is to use eBay's search function. To do this, buyers need to have a specific search term and this needs to be entered into the search bar on the eBay homepage. The results drawn up will include every listing which includes that particular search term. It is likely that not all listing will be relevant and therefore the buyer will need to use eBay's left-hand navigation and refinements column to find the products which are relevant. There is more information regarding eBay's search facility available via the Search Tips page.
Conclusion
Modern society has developed in such a way that travelling around the globe is normal for work and pleasure purposes. For many there is no chance this travel could occur without access to their regular make-up supply and therefore a make-up travel bag becomes an essential luggage item.
Make-up travel bags come in many different shapes and sizes to suit the huge range of different buyers on the market and whether the bag needed is huge or tiny there is scope to find one which matches the buyer's needs. Associated products can also be bought in miniature travel sizes to make the whole process even less stressful.
Buying a travel make-up bag on eBay means the buyer can look through a huge range and make comparisons before making their final decision. Everything from price to style to size can be compared and this allows buyers to make an informed decision and ensure they're getting the right product for their specific travel needs. The most important factor in most purchases is price and this is also something that eBay can guarantee will be competitive and fair.