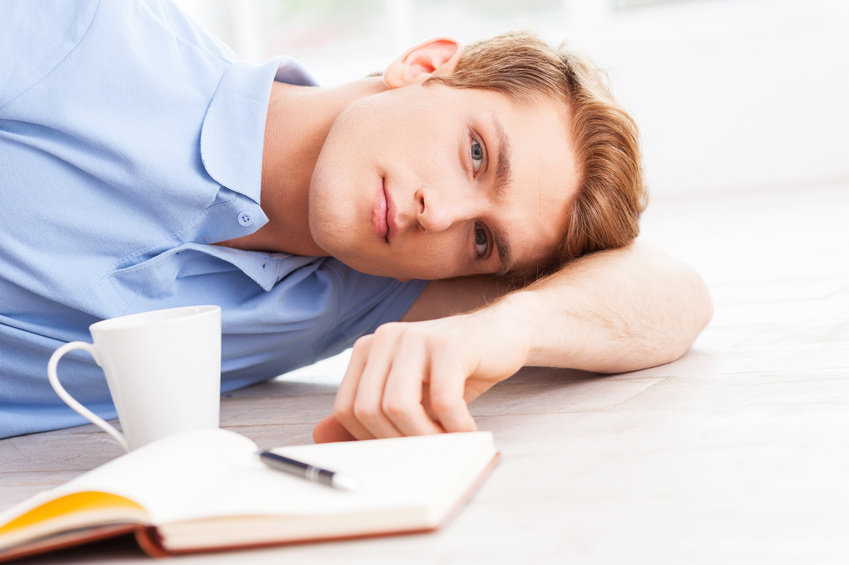 The Fred Perry brand is an iconic manufacturer of both men's and women's clothing, with their polos being one of their most recognisable items. When choosing a Fred Perry polo, select one that is the correct size and in a colour that makes you look your best. Whether you need a casual weekend look or something a bit more dressy, Fred Perry has a polo that is right for you.
Fit and Size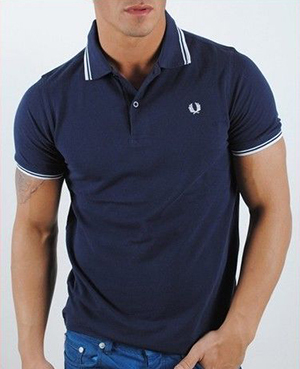 A polo is meant to be form-fitting, but not skin-tight. When you wear a polo, you want to be able to fit a finger between the cuff of the shirt and your arm, and the shirt not pull more than three inches from your body. Sleeves ought to be midway between your shoulder and elbow, though this rule is a bit flexible. Fred Perry sizes either use numbers (36, 38, 40, 42, 44, 46), or extra small (XS) through extra-extra large (XXL). The numbered shirts refers to your chest measurement in inches; if you have a 38-in (or 97 cm) chest, you would look for a size 38 Fred Perry polo. Or you could look for medium-sized polo, as the Fred Perry medium-sized polos fit chests from 38 to 40 inches (97 to 102 cm). Consult the Fred Perry sizing guide for more specific details.
Colour and Pattern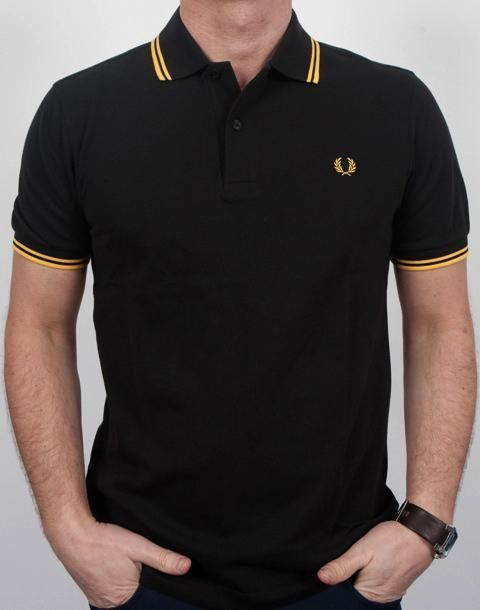 If you want to go with a classic look, choose polos in common neutrals; these include white, grey black, and navy. However, you can modernise the look of a polo by choosing a bright colour or a bold pattern. Not only should you consider which colours look good with your colouring when picking a brighter polo, but also what trousers and shoes will match that colour. If you want to experiment with patterns, start with something basic, like stripes or small neutral patterns. Fred Perry polo shirts offer solid-coloured shirts with contrasting sleeve cuffs and collars.
The Fred Perry Logo
It may seem like a small detail, but the Fred Perry logo on the breast is an important aspect of the fashion statement of a Fred Perry polo. The laurel wreath logo is stitched (not ironed) on the left breast of the polo in a colour that contrasts the shirt. It is the only outward sign of branding on the polo, but iconic.
Shirt Materials
A polo has a different feel based on the material used; a cotton polo is a more casual look than a silk polo. Most Fred Perry polos are 100 per cent cotton, though some shirts are a blend of 98 per cent cotton and two per cent elastane. As such, Fred Perry shirts are ideal for summer, when lightweight materials are valued over clingy, heavy materials. However, cotton polos are more likely to shrink over time, so be sure to follow the care instructions to prevent the shirt from becoming too short or too tight.