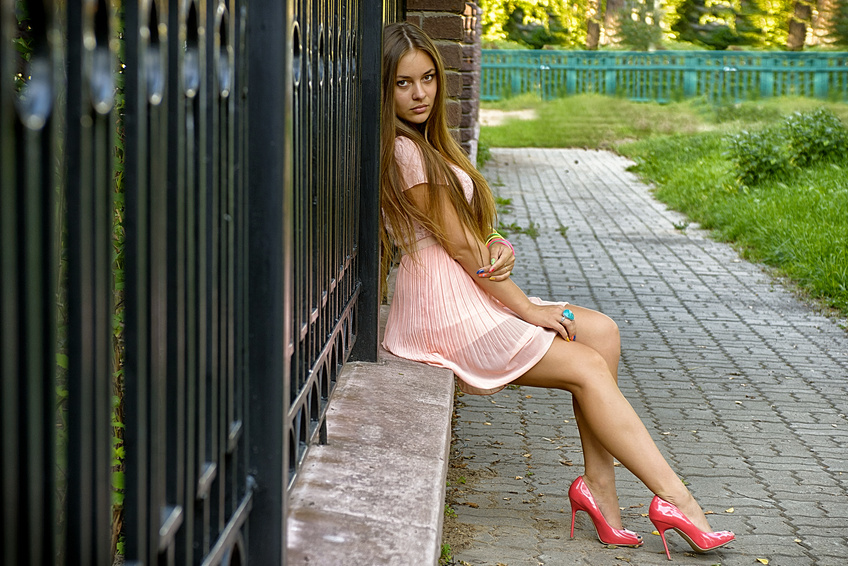 Whether attending a drinks party or going out dancing with friends, wearing the right dress keeps not only looking but also feeling great. Mini dresses come in various fabrics, sizes, and designs. Choosing the most flattering style greatly depends on the location of the event, and the wearer's body shape, skin tone, and eye colour.
Body Type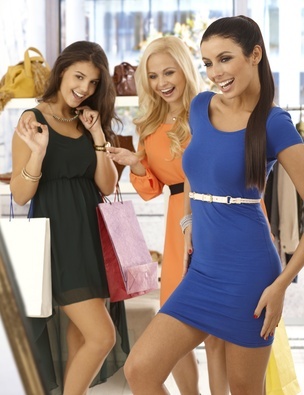 Although mini dresses are all similar in length, slight differences in sleeve length, material, and tightness can make a difference in relation to a woman's body. The best dress should highlight a woman's positive features, while downplaying areas of imperfection. Not everyone can pull off a tight mini dress. As a general rule, women with a larger frame should wear thicker straps or a short sleeve mini dress, while thinner straps better flatter a slimmer body type. Additionally, the chosen dress should balance your shape. For those who carry weight in their hip and thigh areas, a darker coloured lower half draws the eyes up and minimise the hips; still, an embellished bodice or plunging neckline also attracts attention upwards and away from problem areas.
Skin Tone

Generally avoid colours similar to your skin colour. Women with lighter skin tones tend to look best in pastels and nude shades, such as beige and brown. Do not choose harsh colours, such as bright purple, red, orange, and yellow; furthermore, a short black dress would wash you out. Medium and olive skin tones look best in earth-toned mini dresses. Complementary colours include black, nude, beige, khaki, and navy as well as dark reds and pink, while lime green, olive green, and dark brown do not flatter such a skin tone. Moreover, colours like gold and orange makes the wearer's skin look pale. Lastly, such colours as white, grey, light blue, orange, and pink complement the darker skin tones; a short red dresses, in particular, would make the ultimate fashion statement. When wearing a little black dress, consider complementing it with a contrasting colour.
Accessories
Women should also think about choosing the right accessories. For instance, with a halter neck mini dress, stay away from necklaces since the shape of the straps already draws attention to the woman's chest area. To be the belle of a casual setting, wearers may choose to complement a sexy mini dress with strappy sandals or a pair of wedges. Moreover, pair party dresses designed for formal settings with high heels.
Eye Colour
Think about the colour and specific hue of your eyes to choose a complementary dress colour. For instance, blue mini dresses suit blue eyes, and green mini dresses work with green eyes.