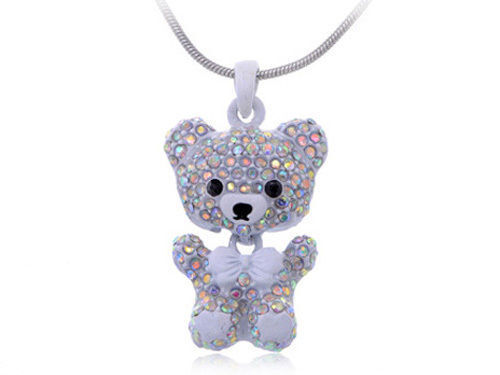 Because of their versatility, pendants serve as versatile fashion accessories for many women, and the children of these women often want to mimic the tastes of their female role models. However, these accessories do not always transition well to the little features and big adventures typical of young girls. Choosing a necklace pendant for a young fashionista requires finding one with the appropriate size and construction based on the piece's potential wear and age of the child. Well-chosen pendants become part of jewellery collections that little girls grow to cherish over a lifetime.
Size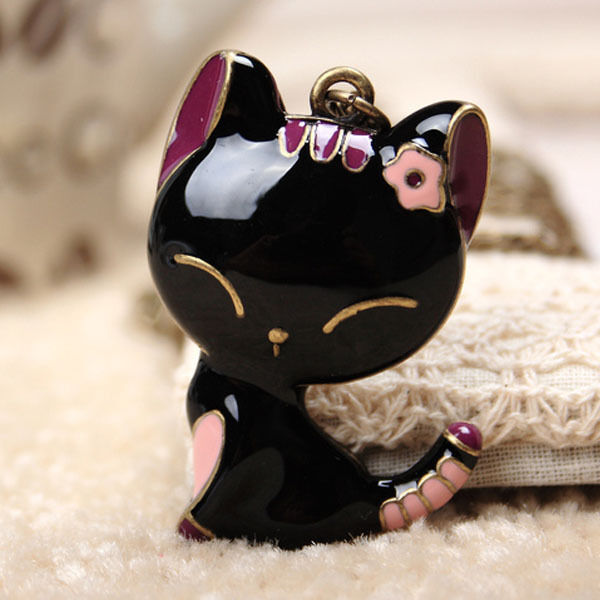 Children's necklace pendants come in a variety of sizes, so it is important to consider where the little girl might wear the jewellery. Large pieces, especially on longer chains, may interfere with play by getting caught on things like playground equipment, potentially becoming a choking hazard. Dainty jewellery might work well on newborn for a few minutes during a photo-op, but the same piece could prove dangerous on a curious and unsupervised toddler.
When shopping, consider how easily the pendant might come off a chain as well as whether or not a small child could swallow the piece. Slightly older girls, like those ages five to ten, might just need advisement on how to take care of the new jewellery, including its removal for playtime. If purchasing the pendant for someone else's child, ask her guardian for advice as to an appropriate piece, including whether or not she already wears jewellery.
Construction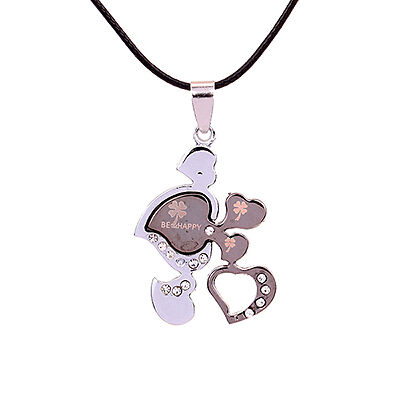 Many caregivers decide to purchase pendants as commemoration of important events in a young girl's life such as birth and early religious milestones like baptism and communion. These special keepsakes may forever connect the child to those specific occasions and givers. Typical construction of these types of commemorative gifts include gold and silver metals as well as gemstone or birthstone pendants celebrating the month of the child's birth.
Pieces meant for more casual or daily wear usually are made of painted metal or colored plastic and feature everything from popular cartoon characters to bumble bees. These durable pendants make for great dress-up play accessories.

Toxins and Allergens
Before purchasing a pendant for a young girl, always consider the recipient's allergies. Some react negatively to nickel, for example, and experience a rash after wear. If necessary, watch for items advertising hypoallergenic materials or comprised of pure metals only.
Also look for lead and chemical-free pendants. Unfortunately, research has linked lead and chemicals found in some children's jewellery to various diseases. To put yourself at ease, ask sellers directly if the product includes substances like cadmium, chromium, arsenic, and brominated flame-retardants before you buy.