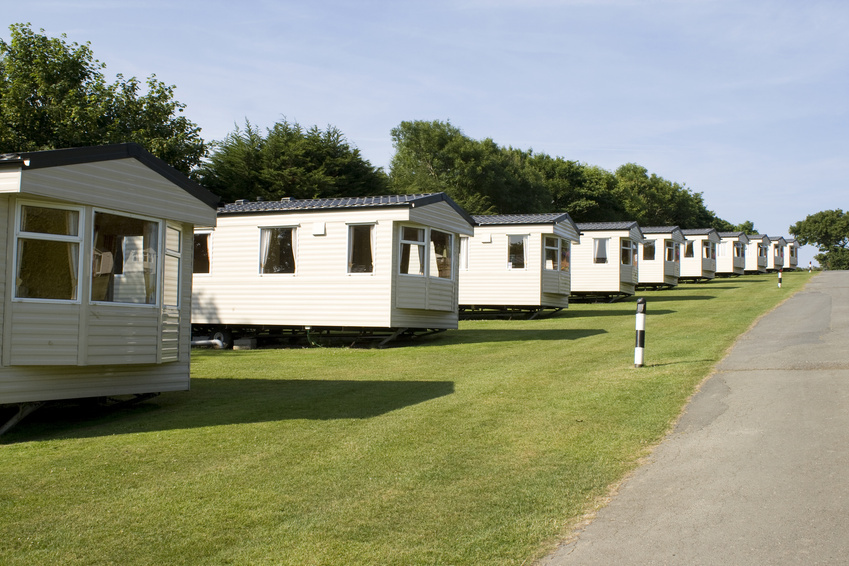 Planning family holidays is both fun and time consuming. There are all sorts of considerations to be taken into account when scheduling a family holiday, such as hotel accommodations and travel expenses. Caravan holidays are excellent options for families who want to get away from everyday life without breaking the bank. However, leaving the pets at home may not always be an option, and stowing them at a local kennel can be expensive. The best holiday is when the entire family can come along, including the family pet.
Pet friendly caravan holidays are possible, although a little more research needs to be done to ensure caravan owners welcome four-legged creatures into their abodes. Families who wish to take dogs or cats on vacation should make sure the caravans accommodate animals and do not charge incredibly expensive pet fees. Also, if the family pet is not just the average dog or cat, individuals should also check to make sure that other types of animals are allowed.
When everything is in place, families should make sure their pets have everything they need when on the road for a holiday. Accessories like collars,, leads,, and chew toys can be purchased in brick and mortar pet stores as well as online through websites like eBay.. Once the essentials have all been gathered, family holidays can be relaxing and fun for the entire family.
Tips for Choosing Pet Friendly Caravan Holidays
Holidays are few and far between for some families, so planning the perfect vacation is crucial to having an excellent time away from home and the daily routine. Holidays should not be more expensive than they have to be. The point is to relieve stress, not to add to it with a hefty bill. Being able to take the pet along on a family adventure helps alleviate costs and can also add some fun and excitement to the trip. There are several tips to help individuals choose the right pet friendly caravan holidays at prices they can afford.
Decide on a Static or Touring Caravan
Before planning a family holiday, it is important to decide if the family wants to stay in a static caravan or a touring caravan. All touring caravans in the United Kingdom allow dogs inside, while static caravans may have restrictions, limitations, and fees for pets, except for guide dogs. A touring caravan is an excellent way to plan a family holiday with the family pet because it eliminates any complications with the pet and saves money on accommodation fees that most static caravans charge. If a static caravan is preferred, then one needs to make sure the owner allows pets and does not charge outrageous fees that are outside one's budget.
Find Out if Dogs Are Allowed in Camping Tents
Some caravan sites involve tent camping, and they may allow pets on the property if they stay in the owners' tents. However, if travellers are planning to use the tents provided by some of these caravan sites, they should ask about the policy for pets staying in the tents or on caravan property. Not all campsites allow animals, although the majority of them do. An additional fee may be involved at some sites. Some caravan campsites allow dogs but require them to be kept outside the tents to prevent damage. If this is not acceptable for one's pet, then the traveller should look for caravans that allow pets in the tents or that require individuals to bring their own tents.
Find Caravans with Minimal or No Pet Accommodation Fees
It is rare to find a caravan site that does not charge a fee for allowing the family pet in the caravan or on the property. However, with thorough research, it is possible to find some exceptions. The more likely situation is that one easily finds pet friendly sites but then has to pay a fee for accommodating a pet in the caravan. It is important to compare several caravan sites in a given area, as some locations offer less expensive fees without compromising on the quality of the accommodations and customer service.
Verify That Pet Friendly Caravans Allow Specific Pets
While the most common family pet to be taken on a family holiday is the family dog, many individuals and families may wish to take their non-canine pets, such as their cats, reptiles, or birds. Many pet friendly caravan locations accept the various species that are domesticated into house pets. Nonetheless, it is still important to clarify with the managers or owners that certain types of pets are allowed if it is not stated clearly on the business' website. It would be a disaster to arrive for a family holiday only to be told that the parakeet is not allowed inside.
Another consideration is to verify the maximum number of pets allowed in pet friendly caravans. For instance, many venues only allow up to two pets per caravan. If one wishes to take their three cats on vacation, or if two families are travelling on holiday with a total of four dogs, this can become problematic when it comes to booking a single caravan.
Take All Necessary Accessories on a Pet Friendly Caravan Holiday
When travelling on holiday, one should not forget to take all the necessities for one's pet. Whether camping or travelling in a touring caravan, pets need specific items to travel comfortably. All pet friendly caravans require that pets arrive with collars and identity tags to be allowed on the property. Having these two items should be considered critical for families anyway since pets can roam or run away and need to be returned. Identity tags allow kind strangers to know what telephone numbers to call or where a pet lives in order to return a pet.
Most pet friendly caravan sites also require that pet owners keep their furry friends on leads when walking around the property. Other accessories one may wish to have on hand when on holiday with the pet include food, water and food dishes, treats, a blanket for the pet to call its own, toys for entertainment on the road, a ball to play fetch, and some medication for fleas and ticks. Owners may also wish to take shampoo for their pets in case they get dirty or smelly while travelling.
Buying Pet Friendly Caravan Holidays and Pet Accessories on eBay
Part of having a stress-free, fun-filled holiday with one's pet is to make sure that all the pet's needs and wants are met while travelling. Most pet friendly caravan sites do not allow pets that lack basic identification, such as collars and identity tags. Those required accessories and other items like pet food, leads, and chew toys can be found online at eBay, where they can be purchased within mere minutes. Pet owners do not have to worry about forgetting anything important or spending a lot of money on accessories just for a holiday with one's pet, as eBay offers fast shipping and affordable prices on products like dog treats and pet beds..
Owners can even search for pet friendly accommodations on eBay.. The website features an excellent product database and a search box on every page of the site. Users simply insert keywords like 'pet friendly caravan&' into the search box, and relevant search results appear within seconds. These options can be further filtered by brand or price range for users who need to stick to a strict budget for a holiday.
Users can also read the feedback left by previous customers. Feedback outlines the business practices of sellers for the benefit of future customers. This ensures satisfactory and trustworthy transactions between buyers and sellers on eBay.
Conclusion
Going on holiday is supposed to be fun and relaxing. In fact, many people feel that holiday travelling is even better when their furry best friends get to join the family for the fun. This usually eliminates the possibility of staying in luxury hotels, but pet friendly caravan locations can be found all over the United Kingdom. Many websites and travel agencies are dedicated to helping pet owners find the right venues to stay where their furry companions are welcome, as well. Some of these places may require that pet accommodation fees be paid, but there are many affordable locations and even some caravans that do not charge fees at all. With a little effort and research, these affordable caravans can be found without sacrificing the quality of the holiday.
For those who do not have the traditional dog as a pet, a call or email to the manager or owner should be made to verify that the specific species of house pet is allowed at the establishment before leaving on holiday. Finally, every pet needs certain accessories in order to travel comfortably and be allowed on the property of a pet friendly caravan. Fortunately, eBay and pet stores generally have everything a pet owner could ever want or need for a pet when travelling around the United Kingdom. By choosing a pet friendly caravan for a holiday, both owner and pet can relax and enjoy a great vacation.