Italian saddle maker Prestige designs and manufactures saddles for equestrians of all ages. However, shopping for the right Prestige saddle involves different buying criteria. Shoppers must consider saddle balance, panels, and size to ensure they find the best prestige saddle for children.
Saddle Balance and Symmetry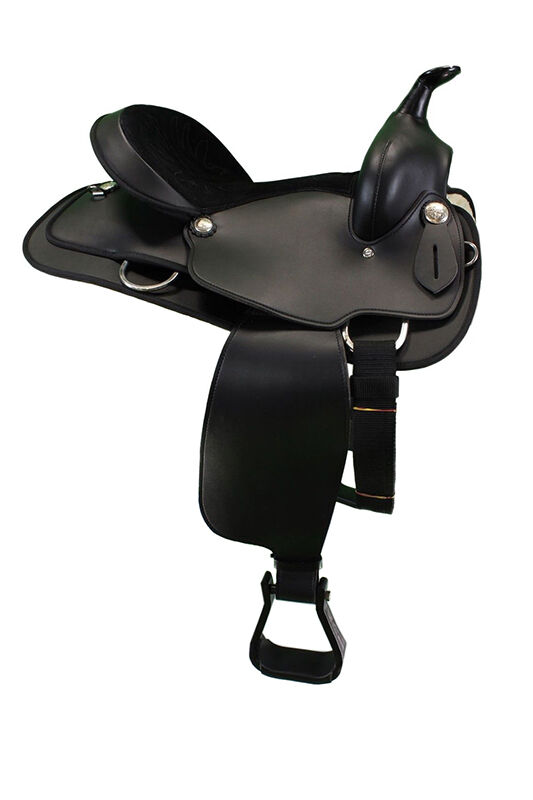 The first step to choosing a Prestige saddle for children is ensuring that the saddle balances the weight of the child evenly and symmetrically. A balanced saddle conforms exactly to a horse's back, which evenly distributes rider weight. Balanced saddles do not sway from side to side or suddenly lurch forward whenever a horse comes to a sudden stop. Proper saddle symmetry ensures the saddle sits parallel on the backbone of the horse. Unbalanced and unsymmetrical saddles can place children in harm's way.
Type of Panels
Children possess a wide range of riding skill levels that determine the type of saddle panel Prestige recommends. Flocked panels include synthetic fibres that prevent saddle compression. Saddle compression forces the saddle downward, which can startle inexperienced riders. However, children should ride on saddles that have flocked panels when riding horses that do not have symmetrical withers and backs. Children with more advanced riding skills benefit from latex panels. Panels constructed with latex provide riders with greater freedom of movement, especially during jumping and galloping.
Saddle Seat Size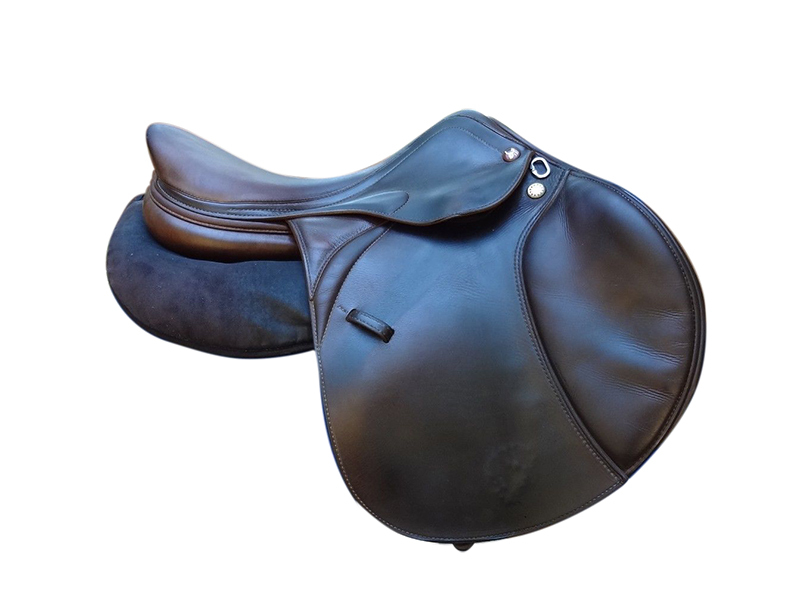 Buying the right Prestige saddle for children involves taking two crucial measurements. Children should not use larger adult saddles for safety reasons. Children need to have the right saddle to ensure they remain well seated on the horse. Saddle seat size measurements include the flap and seat base. The flap measurement is from the groin to the top of the knee, measured on the inside of the leg. Children typically need small or extra small flap sizes.
| Flap Size | Measurement (cm) |
| --- | --- |
| Extra Small (xs) | 30-34 |
| Small (s) | 35-39 |
| Standard | 40 |
| Large (l) | 41-45 |
| Extra Large (xl) | 46-50 |
| Extra Extra Large (xxl) | 51-55 |
The size of the seat base influences riding stability. Larger than normal seat sizes can cause smaller children to move around the horse saddle on turns and during acceleration. Prestige saddle buyers should determine seat base size by referencing the child's weight in kilogrammes.
Other Youth Saddle Considerations
There are several other parts of the saddle to purchase. Shoppers also need to purchase cinches, stirrups, bridles, and breast collars to match the child's saddle. Some Prestige youth saddles come with one or more of these components, but parents may have to customise a child's saddle to include the accessories. Prestige only uses high-grade, treated leather to construct all of its saddles, including saddles made for children. The leather construction provides a supple feel on the leg and long lasting durability. However, some children have allergies to leather products.