A push-up bra provides support and lifts your bust line, enhancing the appearance of your bust size and your cleavage. You have an array of push-up bra styles to choose from, in a range of fabrics. When choosing a push-up bra, it is essential to get the fit right, as well as the right style, to make sure you have adequate support and comfort.
Push-up Bra Fit
Wearing a bra that does not fit properly is very uncomfortable and can lead to muscle pain and poor posture. Additionally, an ill-fitting bra leaves you with an odd and unnatural appearance. Check your bra size at least once a year, as your weight naturally fluctuates. To find your bra measurement, take a tape measure and measure around the fullest part of your bust. Then measure just under the bust, around the rib cage. Work out the difference between the two measurements by subtracting the smaller measurement from the larger. You can use this figure to establish the correct cup size using the manufacturer's sizing chart. The band measurement is the measurement just under the bust.
Push-up Bra Style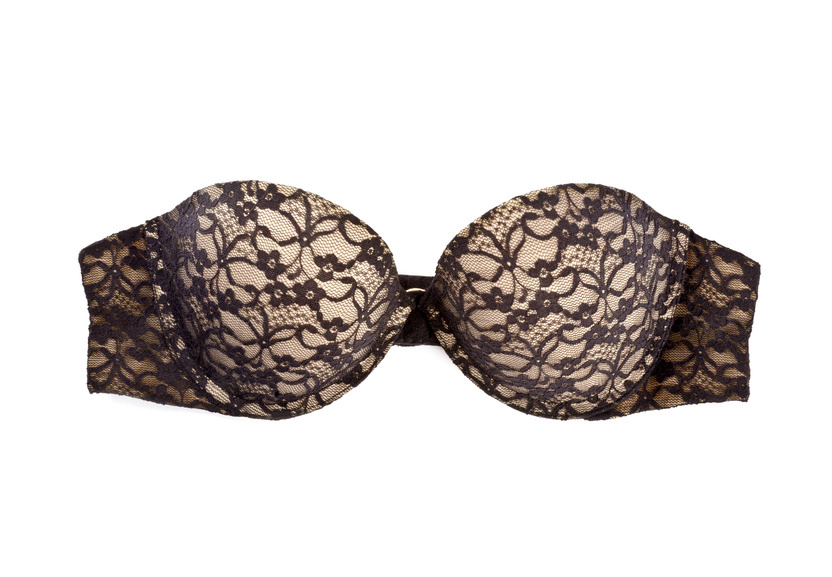 Push-up bra style is largely down to personal preference; however, the amount of support you need also plays a role in your choice. If you only need moderate support and plan to wear strapless or off-the-shoulder tops, a strapless push-up bra is a good choice. If you require more support, instead of a strapless bra, opt for a standard push-up bra, complete with straps. To give additional support and spread the pressure right across your back, away from your shoulders, a cross-back push-up bra, or a racerback push-up bra, makes a good choice. These bras are ideal for women who have larger busts or experience back pain. For convenience and versatility, consider a multi-way push-up bra that enables you to remove straps for a strapless look, use standard straps, or adjust the straps for a crossover style.
Push-up Bra Fabric

The main fabric choices for push-up bras are lace, cotton, or a poly-cotton blend. Some women prefer the sexy feel and look of lace bras and find that it gives them a little confidence boost. Cotton or poly-cotton blend push-up bras are the sensible choice for everyday wear as they are durable and supportive. Cotton and poly-cotton blend models do not have to be plain, though, as you can choose from an array of fun, bold patterns, prints, and colours.