Active toddlers enjoy toys that mirror and imitate adult activities and have fun with toys that meet those needs. Toy vehicles that have a garage, or toy car parks, are good toys that give toddlers many different ways to develop fine motor control and balancing skills. A good toy for single or group play, car parks are easy to choose once you know what to consider.
Selecting Age Appropriate Toy Car Parks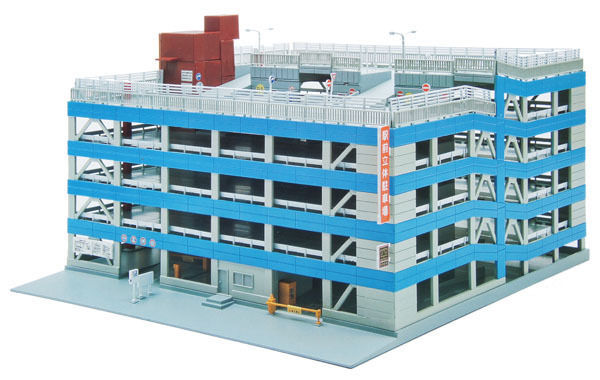 When selecting a kid's toy garage, it is important to keep the age and development of the particular child in mind. While a complicated garage or car park may appeal to you, a simple one without a lot of additional add-ons is most appropriate for the small toddler under 3 years of age. Under three year olds are happier with just a one or two level garage where they can see and feel all the action. Three and four year olds generally enjoy car toys that have lifts, ramps, and different levels to move the vehicles in.
Wooden Toy Car Parks and Garages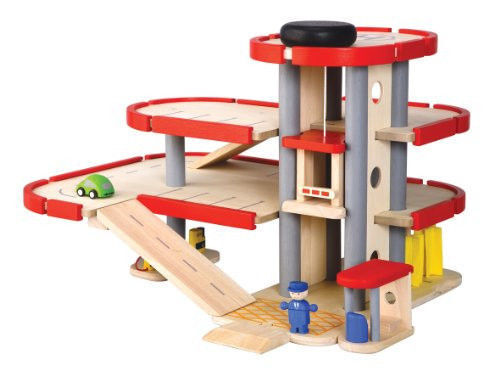 Wooden car parks, garages, and cars have stood the test of time, and they are still popular with toddlers. Wood car parks have a tactile feel and warmth not available in modern materials. Easy to paint with child safe colours, wooden car garages are a super way to introduce your child to the world of fine toy design and manufacturing.
Lifts, Slides, and All the Bells and Whistles
For the older toddler, a toy car garage that has several levels, car lifts, ramps, slides, and even car washes is an age appropriate toy. Lifts assist in the development of small motor and muscle skills, while slides and ramps are great fun to put the cars in. Wash stations are imagination driven and work without water. Anything that makes noise or that toddlers can pretend to make noise is great fun for this age group. Be sure the toy is colourful, of sturdy construction, and has plenty of opportunity for imaginative play.
Simple Car Parks and Garages
Simple car parks and garages that are either level to the floor or have one higher floor are great for children between about 18 months and 3 years of age. For this style of garage, look for extra wide doors, easy to see levels, and sturdy construction. Be sure to look carefully for burrs, flanges, or sharp points prior to first use. Children of this age may fall on the toy or scrape their hands on burrs. Construction should be one piece, if possible, with no small parts that toddlers can put in their mouths. The toy should be stable and not tip when pushed. The toy car sets with the garage should be of a large size for small hands.