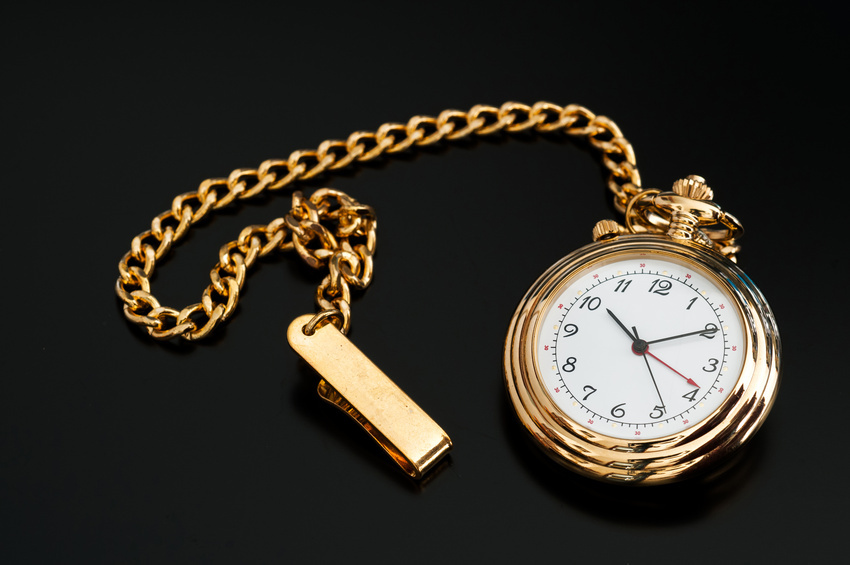 The pocket watch was once the staple of any man's wardrobe. Even though many pocket watches are heirlooms, with the right watch chain you can wear your pocket watch at any time, from the workplace to a black tie event. Pocket watch chains come in a couple of different styles, with dozens of variations on the colours, the metals used, and the fine details of your future pocket watch chain.
Types of Chains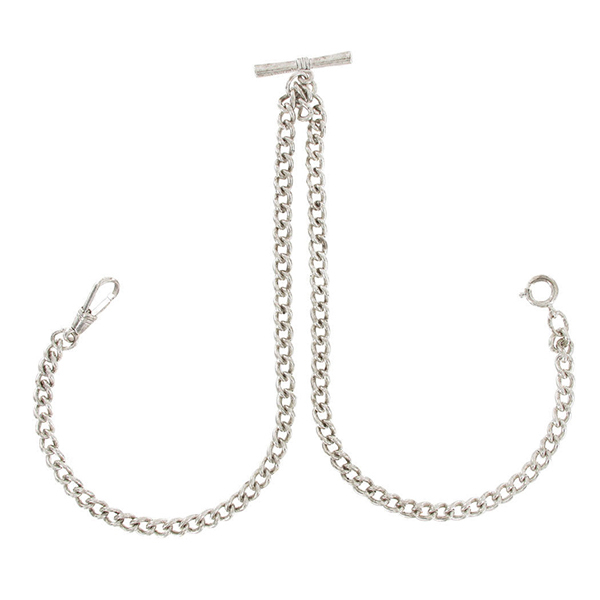 Where you keep your pocket watch changes what sort of chain you get. For instance, a waistcoat chain comes with a t-bar intended to go through a buttonhole on the waistcoat; the chain is long enough for the pocket watch to rest in the pocket of your waistcoat. Waistcoat chains come with both a single chain or a double chain, the latter style referred to as a Double Albert watch chain. Belt loop chains hook through your trousers' belt loop. These secure with spring ring clasp to keep the chain from coming loose as you move around. In addition to the style of chain, you can choose chains of varying link sizes and styles; some lie more flat while other have clunky round links.

Choosing a Metal Type
For the most part people choose to use a watch chain that matches the metal on the pocket watch. This creates a unified look, especially as metals like gold and silver go with anything. However, this is not your only option. You can also choose a chain that matches an accent on your pocket watch instead of the main metal finish. For the particularly fashion-conscious, you might opt to purchase several pocket watch chains in a variety of metals and colours. This allows you to change the chain in accordance with your outfit.
Chain Length and Weight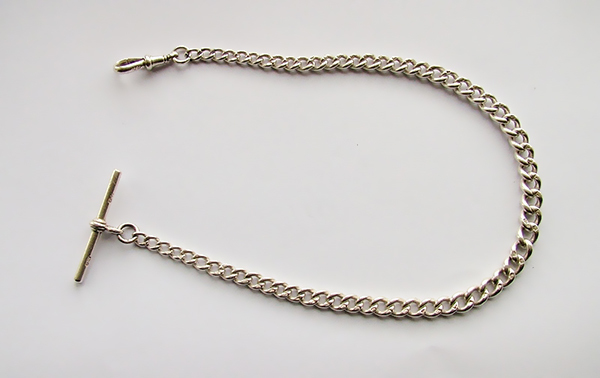 Chain length is entirely to your discretion and comfort. If the chain is too long you may snag it and damage your watch; if it is too short you may not be able to view the watch comfortably. When it comes to chain weight, consider how you will wear your watch. If you intend to wear your watch with formal wear, lean toward thinner and more delicate chains; a gold or silver watch chain works well for these events. These match the feel of a suit without distracting from the tailoring. If you intend to wear your pocket watch in everyday situations, such as with jeans, then lean toward heavy, durable chains.

Extra Features and Gadgets
Some pocket watch chains include extra gadgets, especially vintage pocket watch chains. A basic chain can include a charm or pendant that displays something you are passionate about. These charms came to be called "fobs". Some more practical items include a watch winding key. These sort of items should be reserved for special occasions, as they may fall off and catch on things during use.