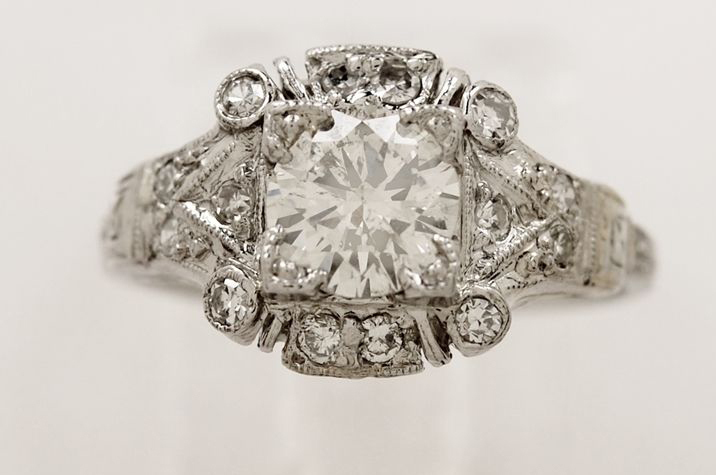 Antique engagement rings have many benefits - they are stylish, a good choice for the eco-conscious, and full of history. There are a variety of periods to choose from, but the Edwardian era, dating from 1901 to about 1915, is a top choice. Advances in technology allowed for even more intricate designs and new materials, but there are several other considerations as well.
Settings in Edwardian Engagement Rings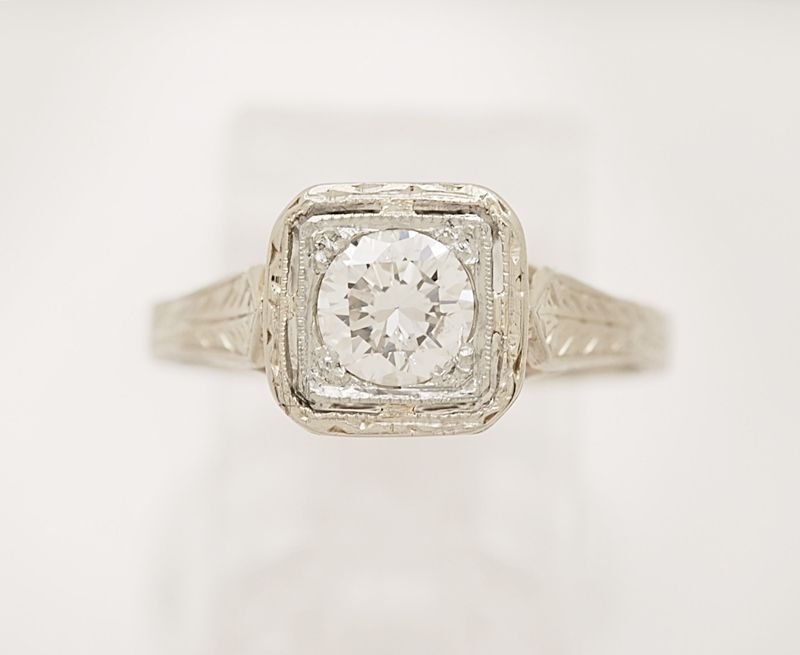 One of the biggest breakthroughs at the end of the 19th century was the ability to incorporate platinum in jewellery. While you may find rings made from other materials, platinum was incredibly popular at the time. It was lighter, and the precise cutting techniques allowed for ornate work, not to mention invisible settings with little metal used to hold the stones in place. The white-on-white look was favoured heavily at the time as a sign of sophistication.
Because the white-on-white look was popular, diamonds were a desired stone for the period. For people wanting colour, amethysts, sapphires, aquamarine, and green demantoid garnets were also used. Many rings were also accented with pearl. The stones may have baguette, triangular, marquise, and even trapeze shaped cuts thanks to advances in stone-cutting technology as well.

Designs and Stones Used in Edwardian Engagement Rings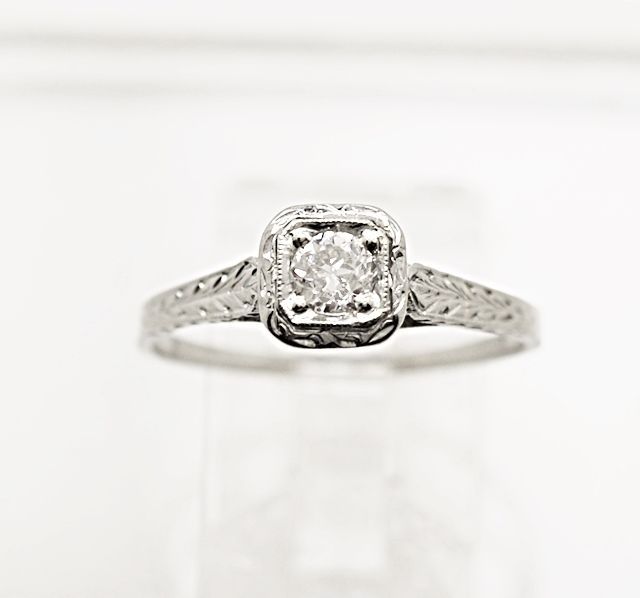 The Edwardian period was heavily inspired by Art Nouveau, so expect to find curved lines, and lacy, intricate detailing. Milgraining, a series of tiny beads set along the edges of jewellery, also became popular. Classical motifs, along with scrolls, laurel wreaths, and bows, were common design elements. Above all, expect to find Edwardian rings that are understated, delicate, and feminine.

Finding Good Quality Edwardian Engagement Rings
Condition is of major importance when buying any antique jewellery, but especially engagement rings. Consider whether the ring will only be worn on special occasions or every day. Likewise, consider whether the engagement ring will be worn with a wedding band and choose designs that will fit neatly with one another.
Since Edwardian rings date back a century or more, the normal basics of diamond buying may not apply, simply because the technology was not as advanced.

Sizing Your Edwardian Engagement Ring
Because they are older and more delicate, resizing an antique engagement ring may be trickier. Try to stay within two sizes to make the process easier. Remember to consider any differences in US and European sizing if the ring is from overseas.