Food off the grill is an all-time favourite. The distinct and nuanced flavours a grill creates makes it a go-to choice. Consumers that choose a grill that best meets their needs end up with food that bursts with an exciting smoky flavour.
Charcoal or Gas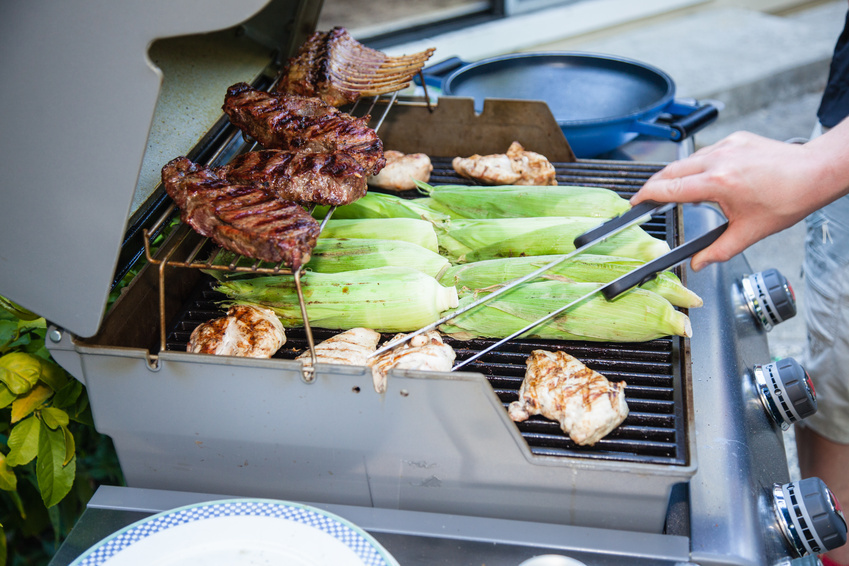 Gas grill advocates rave about how easy it is to light—just twist a knob and hit the pilot—and how simple clean-up is—just turn off the gas and brush the grate. In terms of convenience, a gas grill is a great choice. Charcoal grill lovers, however, enjoy charcoal's ability to create great flavour. Charcoal gets extremely hot and produces a distinct smoke that reflects in the food's flavour. Clean-up takes a bit more time due to the coal ashes, but the distinct taste may make up for it. Those who cannot decide can opt for gas charcoal grills that combine the best of both.
Grill Power and Size
British thermal units (BTUs) reflect the amount of heat produced over an hour. A common misconception is that more BTUs is better. However, smaller grills need less BTUs, and more BTUs might make it more difficult to grill food at appropriate temperatures. When grilling for large groups, purchase a large BBQ with as much space as you need. Keep in mind, however, when meat is close together, it actually cooks better because it shares heat.
Grill Features
A no frills, basic charcoal grill includes nothing more than a round body, lid, hole for charcoal ashes and metal grate. It is a good option for charcoal flavour without the cost. Select large gas barbecues include up to four burners and four heat controllable areas. Their feature-rich design makes them a suitable stove substitute in the warmer months. Moreover, an under grill cabinet is also useful to store BBQ accessories like specialty pots, cleaners, and utensils.
Grill Location

Where you plan to use your grill determines the best option. For home use at the same location every time, a large stationary grill is ideal. For frequent camping trips, consider a portable charcoal BBQ. Moreover, take into account the amount of space available, as you want a grill that fits in literally.
Grill Material
The material of the grill affects durability. Stainless steel is the most common, but not all stainless steel is created equal. 304 grade stainless steel does not rust, while 430 grade does. To determine steel grade, use a magnet. It sticks to 430, but not 304 grade.