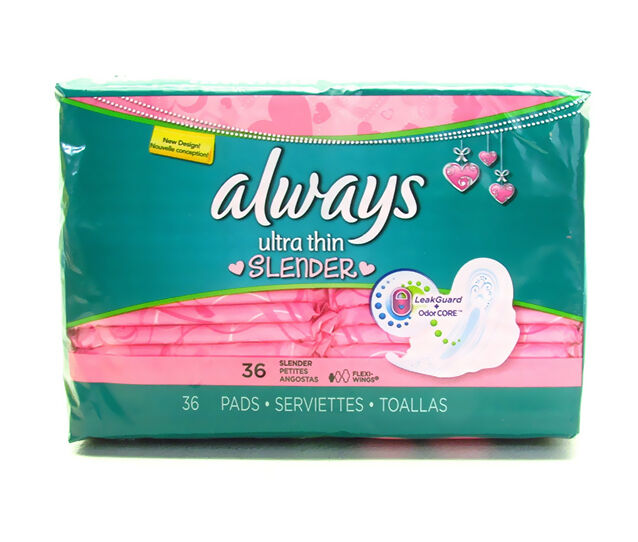 When menstruating, you need to feel confident, comfortable, and secure. Always pads are considered by many to be the very best choice. However, with such an extensive range of Always pads available, to get the very best from your pads, you've got to choose the right ones.

Considerations When Choosing an Always Pad
To choose the right Always pad, take several factors into account. If you have a heavy flow, you need extra absorbent Always pads that can cope with your flow to avoid embarrassing incidents. Conversely, if you have a very light flow, you don't need larger, bulkier pads.
You should be comfortable as well as confident, so consider whether you prefer pads with adhesive wings or without. Some women prefer the security of wings as they help to hold the pad in place, while other women experience discomfort or chafing from the wings.
To boost their confidence, some women choose to use scented Always pads, while others choose unscented models, relying on the super absorbent, lock away core of Always pads to maintain freshness.
Always Infinity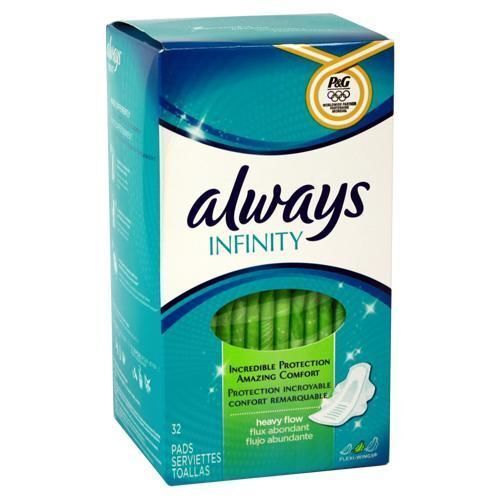 Always Infinity are the first pads with an innovative Infinicell construction. Infinicell is a unique liquid that forms the highly absorbent foam core of the pad. Infinicell can rapidly absorb ten times its own weight. These pads feature leak lock protection to keep users dry and fresh, without fear of leakage. Always Infinity pads boast dual flexi wings that conform to the contours of the legs of your briefs. For extra comfort, the pads are breathable and do not trap perspiration. They are well suited to night time, sports and physical activities, heavy flow, and heavy, fast flows.
Always Maxi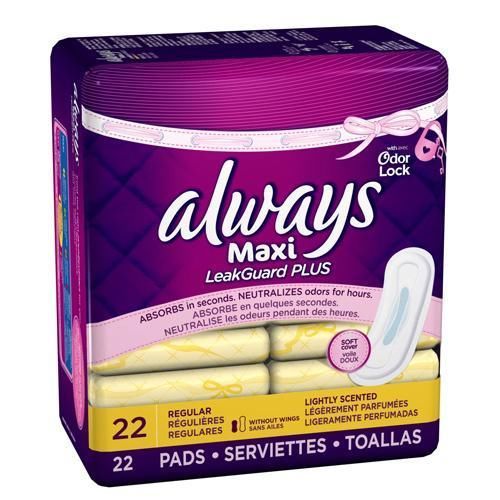 Always Maxi pads are a popular choice because they are thick and highly absorbent, so are well suited to overnight use. Designed for women with heavy flows, the Always Maxi pad range includes extra long pads to help prevent leaks and are available with or without wings. Contoured to conform to your body shape, the Always Maxi range offers protection, for up to eight hours.




Always ProFresh
Always ProFresh sanitary towels utilise odour neutralising technology in the form of a highly absorbent NeutraPearl core, to keep women feeling fresh, dry, and confident for up to eight hours. Best suited to women with a light to medium flow, the extra long length of these Always pads provide ample protection against leaks at the front and back. Always ProFresh feminine hygiene products are dermatologically tested and are a popular choice for women with sensitive skin.

Always Freshness
Designed for women with light to medium flows, Always Freshness sanitary pads offer a subtle but pleasing fragrance to boost a woman's confidence all day long. These pads have an extra soft top sheet to provide comfort. The Acti-Pearl core absorbs flow rapidly and neutralises odours. Secure Guard Barrier technology ensures protection against leaks and rapidly absorbs flow.