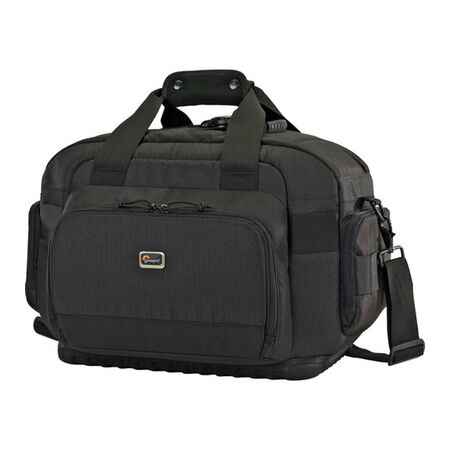 Any photographer will know that the second most important thing after the camera is a really good camera bag to keep their camera safe and secure when being carried around. A good camera bag will also have plenty of space to hold any other equipment or accessories around on photography expeditions if necessary. But with literally hundreds of different types and styles of camera bags on the market at any one time, deciding on which bag to purchase can be difficult.
Key Features to Look Out For in Camera Bags

There are several key styles of camera bag available and it is important to spend some time thinking about exactly what kind of camera bag is required. Every person will have different requirements from their bag and fortunately there are bags for all types of uses. From sightseeing, hiking, cycling, kayaking, walking, or wildlife watching, there really is a bag to suit everyone and every situation. Here are some of the main types of bags available, together with some examples of what they are best suited for.
Small Camera Case
These types of cases, also known as a pouch, are usually to be found in use with a small compact camera. A compact camera is one without a separate lens, and they are generally the smallest camera available. They are simply used to protect the camera when in storage or being carried around. They don't generally have any additional storage capacity other than for the camera, although some models may have a small pocket for spare batteries or an extra memory card. Pouches sometimes come with thin shoulder straps or a loop to enable them to be worn on a belt. These types of cases are generally used when the camera is being carried in a larger bag with other items, such as a handbag or general-purpose rucksack.
Waist Bag
For the more active photographer, these types of bag feature a long narrow zipped pouch held on a long strap that fastens around the waist. These bags generally have enough room to hold a camera of varying size plus a small amount of extra items, potentially a phone or keys or other non-photography essentials. This type of bag is popular with runners, cyclists, or anyone else who needs to keep their hands free.
Shoulder Bag
For many, this type of bag is considered to be the quintessential camera bag. A sturdy box shaped bag, the entire bag is well padded to provide a safe and secure environment for the camera and any other accessories. This type of bag gives the photographer easy access to all of their equipment as the entire top section of the bag usually opens much like a lid, enabling everything within the bag to be seen at a glance. The bag also generally contains moveable interior sections, letting the owner set up the interior space in the way that suits them and their equipment best. Some versions of this bag may also often have a couple of exterior pockets giving valuable extra space. One point to consider with this type of bag is that all the weight is carried on one shoulder – this may be acceptable for short trips, but on longer excursions it could become uncomfortable.
Messenger Bags
These types of bag are, like the shoulder bag, a single strap bag, but the messenger is designed to be worn across the body rather than on one shoulder. This has the benefit of distributing the weight slightly better, although it is still mainly focused on one shoulder. The messenger bag is not structured like the shoulder bag and is generally made of a more lightweight, less structured material. A messenger bag has plenty of room but no interior dividers or structure.
Rucksack
If the photographer is planning a lot of cycling or walking trips to take photographs, then a specialised photography rucksack may be a good choice. To all intents and purposes, they look identical to everyday rucksacks, but have a look inside and it is clear to see that they have been cleverly designed with the photographer in mind. Photography rucksacks come with either the traditional two shoulder straps or there are now some sling-style bags available with one tight cross-body strap. The benefit of this sling-style is that the bag can be swung round to the front of the body without having to remove it.
Looking at the traditional backpack style with two straps, the backpack itself will generally feature a well-padded bag section, with easy access by zips on either side of the pack. The interior will normally contain a number of padded compartments for holding camera, lenses, filters and other accessories. Many will also have special external straps for holding a tripod. A rucksack is probably the camera case that has the most storage space for equipment, out of all the bags being discussed in this guide.
Material
Once the decision has been made about what type of bag to buy, a further decision needs to be made about what kind of material the bag is made from. Here are some of the main materials to consider.
Leather
Some camera cases come in leather. Leather has long been used for luggage and accessories and is a durable hard wearing material. It is normally quite robust, but leather cases will not have much in the way of padding and are more usually found in smaller camera cases rather than backpacks or shoulder bags.
Nylon
Many of the larger bags are made from hard-wearing nylon, which is light and very flexible. It is easy to add the padded inserts to and can be used to form almost any shape possible. It can also come in a water-resistant format although it cannot be guaranteed to be 100 per cent waterproof.
Waterproof
It is possible to buy guaranteed 100 per cent waterproof camera cases made from waterproof fabric and designed to be leak-free. The types and style of bags available are limited, however, so it should be remembered that the bag must be guaranteed waterproof, some concessions may have to be made on the style.
Other Accessories
When considering buying any type of camera bag, it should be borne in mind that there are a wide range of accessories designed to complement the choice of bag. For example, there are many additional small pouches, lens cases, or water bottles that are designed to strap onto the exterior of many rucksacks or waist packs, adding valuable extra storage space on the exterior of the bag. It is also possible to buy extra padded sections to place in the bag if further sectioning of the existing interior space is required.
Conclusion
There really is a camera bag for every occasion. The key for anyone looking to buy a new camera bag is to spend time thinking what it will be used for. Someone taking their compact camera on holiday and wanting to take a few sightseeing snaps will be looking for something completely different to someone spending a day in a hide photographing birds.
Hopefully by using the features set out here as a starting point, any photographer will be able to identify what they are looking for in a bag and be able to confidently buy the bag that is right for them.