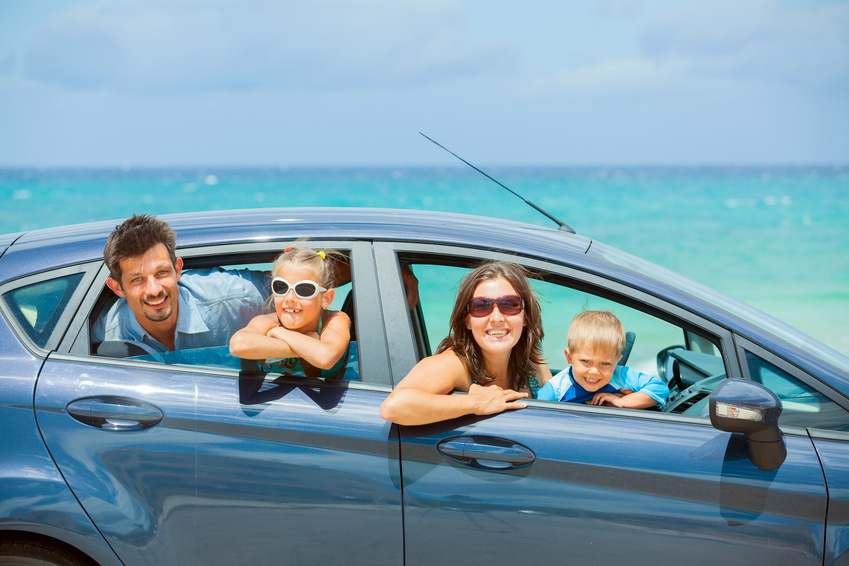 The Citroen is one of the world's oldest and most innovative brands of car. While not everyone is a fan, this French brand certainly has its share of devotees, and it does not take a lot of research to find out why. Some of the most reliable, most affordable, and most attractive car models have been Citroens. This is also the company that once turned the Eiffel Tower into a giant billboard for a few years, which certainly wins points for style and boldness. So it is easy to understand why someone might learn of the Citroen's reputation and decide to get one, even before knowing much about the individual models available. Plenty of information is available online, but what the beginner needs is a place to start. A brief history of the brand, lists of available models, and a few important considerations to bear in mind when making a choice should give the new Citroen enthusiast a good foundation.
About Citroen
Choosing a Citroen begins with understanding at least a little about the brand. In addition to the history of Citroen, a list of available models also provides a good place for shoppers to start. In addition to models currently in production, some classic models are still in use.
History of the Citroen
The Citroen brand was founded by André Citroën, a French engineer and entrepreneur who got his start building grenades during the First World War. In 1919, the first Citroen car appeared, followed within a few years by a half-track vehicle designed for off-road use. From the beginning, the brand built a reputation for innovative design and creative, aggressive advertising. Citroens captured a number of early automotive milestones, often during dramatic publicity stunts such as driving across Africa or across Asia. Over the years, Citroen has been sold to or merged with a number of companies, notably Michelin from the 1930s to the 1960s, and Peugeot more recently. Through it all, however, Citroen has maintained a distinctive identity and style as a brand.
Citroen Models
For a person new to the brand, the sheer number of Citroen models is confusing. Many of their names even sound interchangeable, being number and letter combinations. A single place to look up the basics of the major models may help.
List of Citroen Models
This list includes most Citroen models in current or recent production. Each model is listed along with its production years and a brief description. Concept cars and models not marketed in the UK have been excluded.
| Citroen Model | Years of Production | Description |
| --- | --- | --- |
| Berlingo | 1996–present | Panel van with a lot of cargo space and an aerodynamic look |
| C15 | 1984–2005 | An economical and reliable panel van; most have Diesel engines |
| | 2002–present | A reliable super-mini |
| | 2004–present | A small family car |
| C4 Picasso | 2006–present | A compact MPV; comes in five-seater and seven-seater versions |
| C5 | 2001–present | A large family car; can drive on three wheels if the fourth is flat |
| | 2005–2012 | A stylish executive car |
| C7 or C Crosser | 2007–2012 | A compact crossover SUV, seats up to seven people |
| | 2009–present | A super-mini unrelated to the DS |
| Relay or Jumper outside the UK | 1981–present | A large van; same thing as a Peugeot Boxer |
| | 2007–present | Available as a van or as an MVP |
This list is intended as a starting point for shopping. Buyers who are new to Citroens can use the list to identify models that broadly meet their needs. Note that some models come in several different versions that are not separately listed.
List of Classic Citroens
This list includes Citroen models that are no longer in production. Each is listed along with its production years and a brief description. Concept cars, models not marketed in the UK, and models that were only produced briefly or that very closely resemble other listed models are not listed.
| Citroen Model | Production Years | Description |
| --- | --- | --- |
| 2CV | 1948–1990 | Simple, very well-made, utilitarian-looking |
| Ami | 1961–1978 | Similar to the 2CV, but slightly larger and better looking |
| CX | 1974–1991 | Popular luxury estate car; the last Citroen designed before the merger with Peugeot |
| DS | 1955–1975 | Mid-size luxury car, handled very well; considered by some world's most beautiful car |
| Dyane | 1967–1983 | A super-mini hatchback |
| GS/GSA | 1970–1986 | Small family cars; technologically very advanced for their time; designed to fill the gap between Citroen's economy and luxury lines |
| Traction Avant | 1934–1957 | An early and popular front-wheel-drive car |
| Mehari | 1968–1988 | An off-road utility car named after a particularly fast breed of camel |
| Xantia | 1992–2001 | Large family car; produced in Iran until 2010; after 2010 production ended elsewhere |
This list is also intended as a starting point for shoppers. Many examples of these models still exist and are available. Some appeal primarily to specialist collectors, but some may still be in the used car market.
Choosing the Perfect Citroen for Your Family
Choosing a Citroen is not very different from choosing any car. The key is to match the car's characteristics with the buyer's needs. One approach is to look at characteristics individually so the buyers can determine what they are looking for in a car. From there, finding a model that fits is a lot simpler. Of course, price is also an important consideration; it is important to set a price range before shopping. Remember, when setting a price range, to consider how much the car costs to maintain as well as to buy.
Gear Box and Drive Train
Citroens are available in both manual and automatic versions and with both four-wheel and two-wheel drive. Manual gear change categorically means better fuel efficiency, but of course not everyone can drive manual. Four-wheel drive offers better traction in snow and mud, but does not improve handling otherwise and makes the car less efficient overall. Buying a two-wheel drive car if four-wheel drive is not necessary is in keeping with the principle of not buying more car than the family is actually likely to use.
Vehicle Size
The size vehicle to look for depends largely on the number of passengers and the amount of cargo the vehicle is typically going to carry. A family that either has or plans to have many children naturally needs a lot of seats. A family that travels frequently obviously needs a car with a larger boot. However, avoiding a car that is too big is just as important as avoiding one that is too small.
The heavier a vehicle is, the more fuel it needs, and the difference can add up quickly. A small family that goes on holiday with relatives once a year is probably better off renting a large vehicle for the occasion than paying for unnecessary weight all year long. Some people are under the impression that large vehicles are safer than small ones, but this is not always the case; while a big car may fare better in a collision, a small one generally has more responsive steering and a shorter stopping distance, making an accident less likely.
Remember that size can be measured in several different ways. There is the overall length and weight of the car, which should be as small as possible while still meeting the family's needs, and there is interior height, legroom, and cargo capacity. Short, light cars can sometimes be quite roomy inside, depending on their design.
Engine Type
Citroen offers engines designed for a range of fuel types: petrol, Diesel, electric, and electric-Diesel hybrid. Diesel engines are generally more efficient than petrol engines, although Diesel fuel often costs more. The efficiency of an electric engine is harder to gauge because fuel use cannot be used as a standard means of comparison. A car that plugs in and so uses little or no fuel is not necessarily more efficient than a standard vehicle, even though it obviously uses less fuel. Calculating the carbon footprint of an electric car is also more complicated, since it must include not just the vehicle's efficiency but also how the electricity being used is generated.
Engine Power and Size
Some buyers are under the impression that the most powerful engine possible is always the best. Acceleration speed, particularly, is used as an indication of engine power. However, very few drivers ever actually need to accelerate that fast. The bigger the engine, the more fuel it requires. Therefore, buyers should look for a car with adequate power, but not more than that.
Buying a Used Car
Buying a used car is a great way to save on costs, but used cars are less of a sure thing in terms of quality. The key is to learn as much as possible about the condition of the car before buying. This is especially true with Citroens, because some models have a reputation for being difficult and expensive to repair. Make sure the used Citroen is in good condition and that any needed work has been completed before the sale. Make sure the car looks good, since a car that has been neglected on the outside may also have been neglected on the inside. Do not, however, assume that a good-looking car is necessarily in great condition. Inspect the car thoroughly and see how it handles on a test drive. Make sure to get a complete history of any accidents the car was in and replacements or other major work.
When buying a car online it may not be possible to do a thorough inspection before buying. The way around this problem is to ask the seller to perform the inspection instead; ask detailed questions about brake performance, handling, oil usage, and anything else that might be checked during an inspection. Ask for extra pictures if necessary. Be polite and tactful, and the seller should not mind the questions.
How to Buy a Citroen on eBay
Yes, it is possible, even convenient, to buy a car on eBay. Searching for specific car models is easy. Moreover, the buying process is smooth.
Finding a Citroen on eBay
To look for the perfect Citroen for your family on eBay, just type 'Citroen' into the search box and then narrow down the results using the menu options. Filter the listing by model, year, transmission type, and any of a number of other characteristics. If looking for something very specific, try the Advanced Search option, as it filters the results completely before the search.
Buying Citroens on eBay with Confidence
All sellers on eBay have a profile page with a contact link listed. This link is important in case the buyer has any questions. Particularly with a car, the buyers have to know exactly what they are getting. The profile page lists the seller's return policy as well, which is important to know before making a major purchase.
Conclusion
Some people start shopping for a car with an idea about size, transmission type, number of seats, or some other characteristic to look for. Perhaps the shopper wants a used MVP at a good price to accommodate a growing family. The shopper then looks for used MVPs of any available brand. But the reputation of the Citroen is such that sometimes the choice of brand comes first. From there, to find the right Citroen model, the shopper should decide on what characteristics to look for and what price range to look in.
Citroens are available in several different markets, from small economy cars to family cars to vans and SUVs. There are sport and luxury cars, too. No matter what type of car a family needs, there are likely to be a couple of different options available from this brand, all well built and many quite stylish. And by buying used, a family need not break the bank to get a great car.