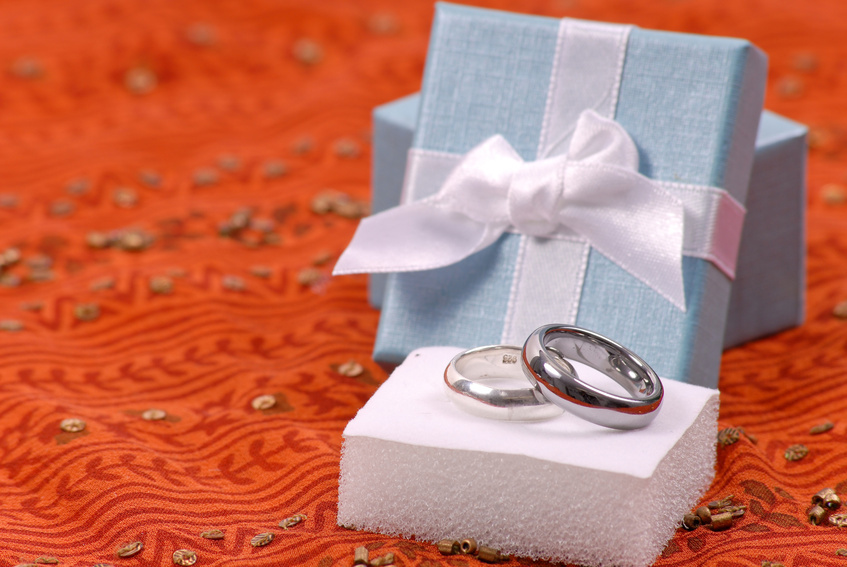 Whether it is a bridal ring set that includes a matching engagement ring and wedding band or a "his and her" wedding ring set, or even an ensemble including all of those, choosing the perfect set can be more than a little nerve-wracking in the wedding preparation process. By taking into account the types of precious metals, ring styles, the couple's personalities, and sizing rules, couples can find a wedding ring set they can happily wear for the rest of their married lives.
Precious Metals for Wedding Ring Sets

Wedding bands are traditionally gold, but modern options include titanium, white gold, palladium, and platinum. Platinum ring sets are the most costly, but the material is durable, hypoallergenic, and does not discolour over time. Known for its strength, titanium is also very lightweight. Palladium, although similar in many respects to platinum, is lighter and more affordable. The choice of metal depends mainly on the couple's budget and colour preferences, but factors like weight and feel of the ring play a role too. Gold and platinum are the heaviest metals, while titanium and stainless steel are among the lightest.
Wedding Ring Styles and Personality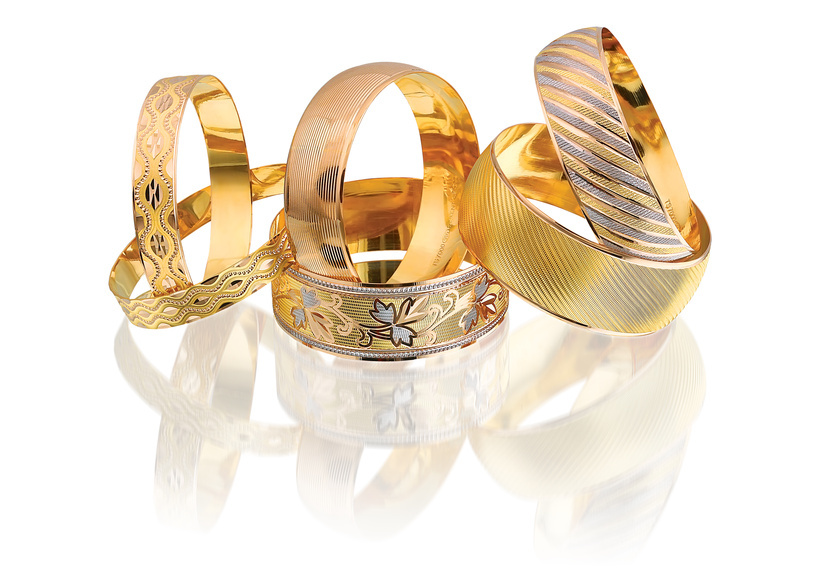 The style of an engagement or wedding ring set depends mainly on the bride's personality and preferences. Couples may enjoy the symbolism of an eternity ring, which has three diamonds representing their past, present, and future, or they may prefer a simple band and have it engraved with a few timeless words. Choosing matching wedding rings may be more complicated, as it has to suit both the bride's and the groom's personalities. Couples should allow for a few months of ring shopping in order to settle on a ring set that both like. Having a jeweller design a his and her ring set is also an option.
Long-term Factors
Long-term considerations included whether or not the ring can be resized, their comfort over time, secure stone settings, and a design that lowers the risk of snagging on clothing, especially around pockets. Active couples who enjoy outdoor activities may want a bridal ring set that fits together as one ring, as this makes it more secure on the finger than two separate rings.
Size the Ring Correctly
Fingers naturally swell and shrink over the course of the day. So be sure to measure at the end of the day when the fingers are the largest. Those with large hands and knuckles should look for a slightly loose wedding ring, while those with small knuckles need a well-fitted ring. Be aware that some metals, like titanium and tungsten carbide, cannot be resized.