While men typically wear pants, even in warmer weather, they also like to keep cool during a workout or while participating in group sports. Cargo shorts or denim shorts will not do for these occasions and instead men need athletic shorts. Depending on their bodies and comfort levels, different athletic shorts work for different men. To find the right ones, learn what athletic shorts to choose based on your own personal tastes and activities.
Athletic Shorts for Running

When running, you do not want a pair of long athletic shorts to get in your way. Material that flows to the knee can become cumbersome on the thighs with each stride you take. Instead, choose a pair of shorter shorts that end at the mid- or upper-thigh. Make sure to wear breathable material with a comfortable elastic waistband that does not cut into your skin. Choose from brands like Nike, Adidas, and Champion for a comfortable fit and quality materials. For added support, choose a pair of compression shorts that fit snuggly around the body and absorb perspiration. Many types of men's running shorts also offer built in groin protection.
Athletic Shorts for Basketball
For running and jumping around the court to make those hoops, choose shorts with a little extra material. Basketball shorts fall right to the knee and fit loosely around the thighs. They feature a wide and comfortable elastic waistband that allows for breathability and prevents skin irritation. Made from a soft and silky polyester fabric, they come layered with interior mesh panels to offer added comfort and support, as well as absorb perspiration during the game. Basketball shorts usually have stripes down the sides and their long nature makes them ideal for taking long jump shots. Choose from brands like Adidas, Nike, and Jordan, the Nike offshoot brand.
Athletic Shorts for the Gym
Your gym short choice depends on your gym activities. As with running a track or running outdoors, a run on the treadmill or trip on the elliptical requires short shorts for ideal comfort. If you take a cycling class, choose form fitting bicycle or cycling shorts with added groin protection and support. Longer shorts that fall just above the knee work well for group fitness classes. Always choose a breathable material that allows you to move easily.
Athletic Shorts for Football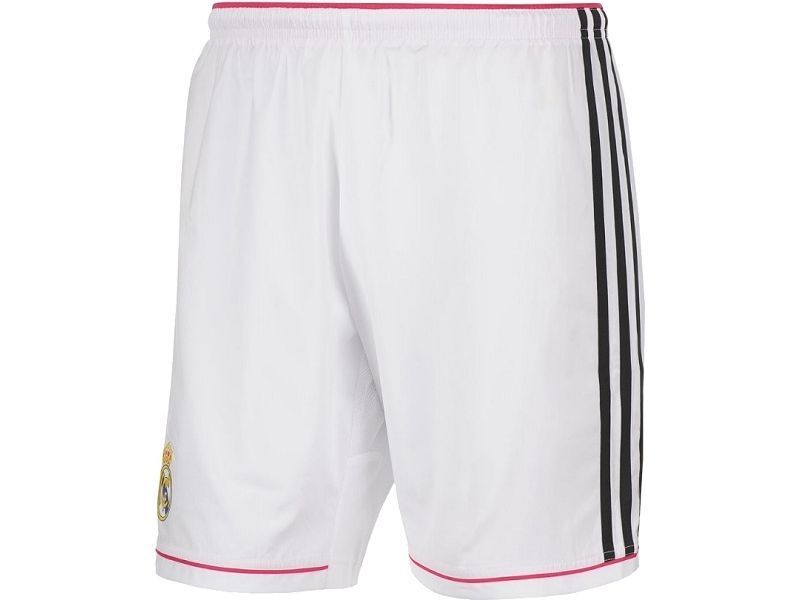 When you are out on the football field trying to score some goals, wear a pair of athletic football shorts that fall to mid-calf and fit with a wide leg and soft elastic waistband. Choose from a variety of colours, including blue, white, red, and green and choose brand names like Adidas, Puma, and Nike. Football shorts typically feature a mesh interior layer and a drawstring.