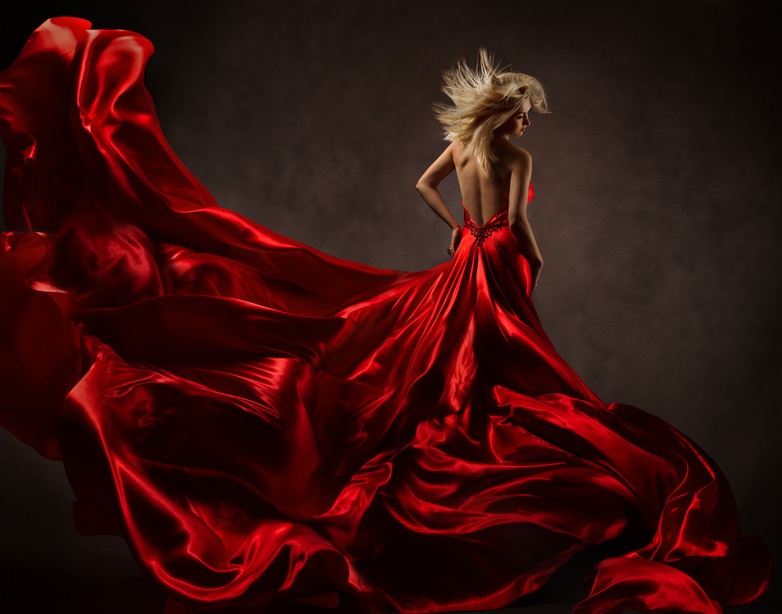 Red symbolises blood, passion, and love, not to mention the fact that it grabs attention. Some women may feel intimidated with this colour as it does have a showstopping effect. However, it's usually a matter of finding the right one to wear for the right occasion. By choosing the right blood red dress, anyone can pull off this look with little effort.
Determine the Occasion or Event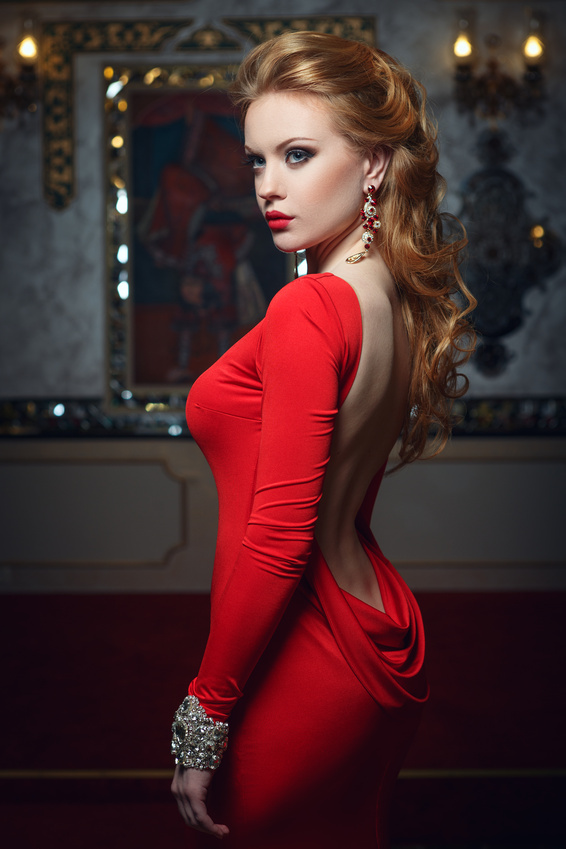 Many women buy dresses for no reason at all, but most purchase a blood red dress with an occasion in mind. For many formal occasions, like weddings or anywhere the host requests black tie outfits, then a long evening gown, preferably in rich fabrics, would be appropriate. For more casual affairs, a shorter cocktail-length dress might be a good option. Of course, it goes without saying that at sombre events, like funerals, one should never wear red.
Choose an Undertone for the Right Complexion

Believe it or not, reds contain different undertones, which has an effect on a person's skin. First, buyers should determine whether they have cool or warm undertones to their skin. Blood reds usually have a blue and purple undertone, which looks striking on someone with cool undertones, pale skin, and dark hair. For those with warmer skin undertones, then yellow- and orange-based reds, like poppy, tomato, and maroon are best. Of course, there is no hard and fast rule when it comes to wearing red and in many cases, buyers can simply wear whichever dress they want.
Find a Flattering Style
Blood red can be quite an arresting colour, so it's important that buyers pick a style that best suits their body. For women with an hourglass figure, a pencil-cut dress can help show off her natural curves. For those with short legs, a dress that cinches the waist draws the eyes up and away from the bottom part of the body. For women who have a heavier bottom or have a pear-shaped body, then something with embellishments on top can help balance out the figure. Those with athletic or straight bodies with little definition can wear an empire-cut or A-line dress to help create the illusion of curves.
Find the Right Accessories
Red dresses by themselves draw enough attention, but still, they need accessories to give them the right finishing touch. A pearl necklace and a plain black clutch bag with an A-line dress is great for a classic look. A cocktail ring and some stiletto heels with a short strappy or halter dress, on the other hand, is the right outfit for a fun night out. For a funky and fashionable look, a spiked leather bracelet and some boots can add an edgy look to a short red dress.