Customising your car or van with the right components improves the vehicle's performance. New speakers give the stereo an extra boost and a GPS navigation system means that you always reach your destination without getting lost. Your vehicle may get you from A to B efficiently, but adding components, such as an entertainment system, makes the journey more enjoyable.
Car Stereo Components for Your Vehicle

If listening to music makes the morning drive to work more pleasant, then upgrade your car stereo system. For loud rock or pop music, boost the clarity of your speakers with a car stereo amplifier that allows you to hear each note clearly. Install a car subwoofer that gets your vehicle thumping in traffic. The receiver is an important component of the car stereo system, and depends on the source of music you prefer. If you use an iPod or MP3 device to play your favourite songs, then choose a receiver with Bluetooth capabilities and a USB port. Motorists that prefer CDs can choose a multi-disc player that allows them to shuffle between songs depending on their mood.
Navigation Components for Your Vehicle
If drive along unfamiliar routes, a GPS navigation system is essential. Connected systems offer traffic updates and other real-time information, while some portable systems only offer maps. The TomTom Go Live has a large touchscreen display and mounts on the window or dashboard. It features Bluetooth and offers traffic updates based on your location, as well as weather information. Garmin Nuvi offers several products, including the 3490LMT that has optional Live Ready technology with 3D live traffic updates.
Entertainment System Components for Your Vehicle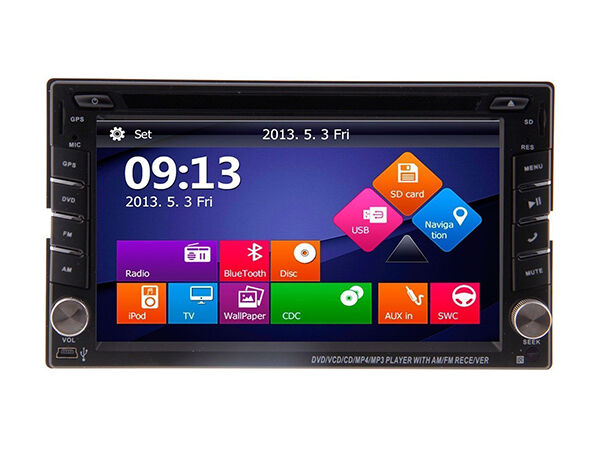 Keeping your passengers entertained is a top priority on long trips. Entertainment systems offer options that save children and adults alike from boredom. A roof-mount DVD system allows passengers to watch their favourite films while you focus on driving. Buyers should consider audio-video systems that integrate a DVD and CD player with a navigation system. A detachable face prevents theft and built-in Bluetooth allows drivers to make hands-free phone calls.
Car Engine Components
Drivers that wish to improve their vehicle's engine performance and speed can install aftermarket components. A new high-performance exhaust system and free-flowing air filter gives the vehicle additional horsepower. Installing a supercharger system to a large engine greatly increases speed; small engines only need a turbocharger for the same effect. Keeping additional engine components on hand, such as extra plugs, fuses, and other parts that are easy to store, allows you to make any necessary repairs quickly.