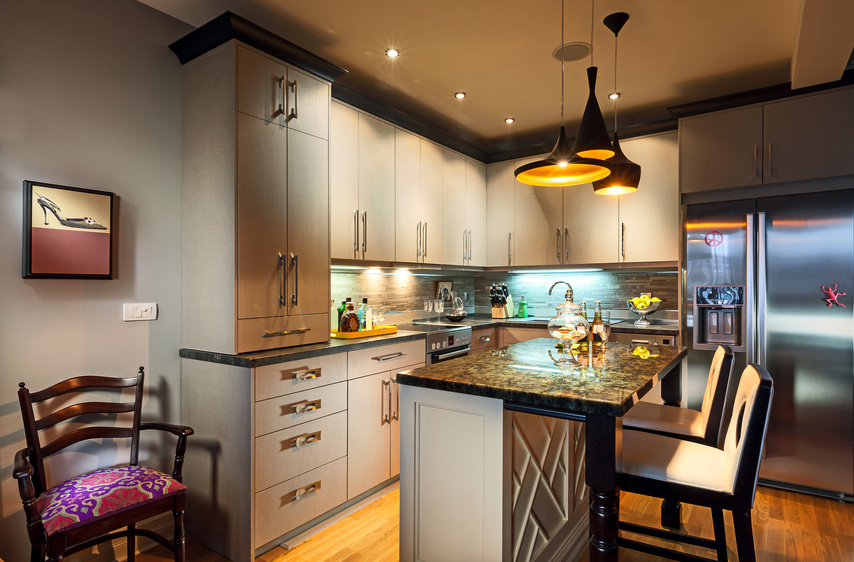 Buying a new kitchen table should be fun, not frustrating. There are several considerations to weigh when you are shopping for a kitchen table, including your own personal aesthetics and the style and type of table you need. Find vintage and new kitchen tables in all sizes and styles on eBay, from rustic wooden tables to chic antiques, and pick the perfect mealtime gathering spot for your family.
Select a Style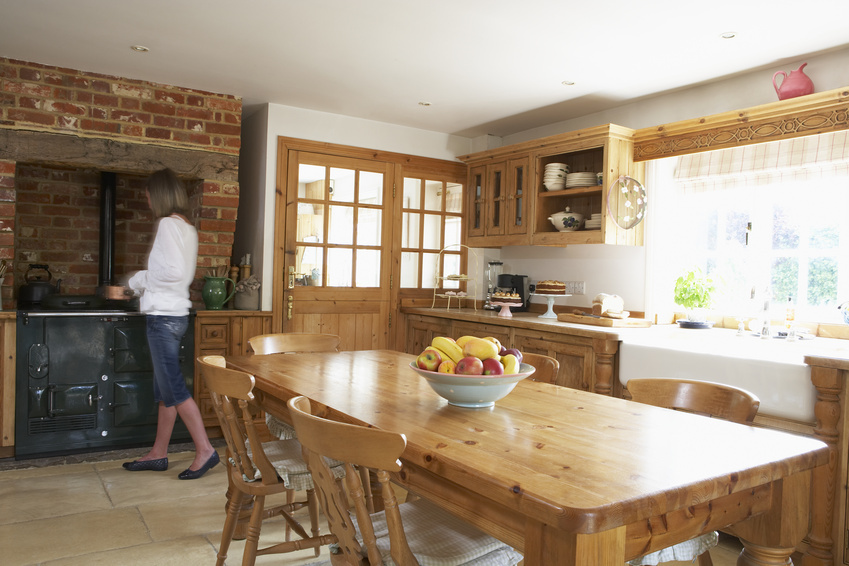 Kitchen tables vary widely in style. Select a wooden farmhouse kitchen table for a casual kitchen, or a modern glass or steel table with luxurious leather chairs for a more contemporary kitchen design. Consider your existing decor when you purchase a new kitchen table. If your decorations are mostly shabby chic with a vintage feel, find an antique kitchen table with matching, cream-coloured chairs. For a casual, cosy kitchen, try a tile-topped table with colourful wooden chairs to match. A streamlined, elegant kitchen requires a table with simple lines, like a chrome, glass-topped table with chrome chairs. Art Deco chairs look cute with a glass table, and for a farmhouse country look, find a wooden table that has picnic-style benches instead of chairs. A Formica table offers a hint of nostalgia if your kitchen has retro styling.
Factor in Function

Space is a big consideration. Once you figure out where your table goes, use a tape measure to approximate the size of the table you desire. If you are short on space, consider a two-person breakfast table or a tall bar table with bar stools that work in smaller kitchens. Create more space by buying an oblong table for a slim kitchen, and for a more open space, a round table works well. Another factor to weigh is how many people sit at the kitchen table. If there are only two of you but you often have a guest, consider a four-person table. A family of five needs a table that seats six. Make sure you have enough room for everyone in your family to eat comfortably, and ensure the table fits into the allotted space, but do not forget to consider the chairs.
Browse Benefits
Some tables have hidden features. If you enjoy having your whole family over for holiday dinners each year, buy an extending kitchen table that has additional leaves to make the table larger. This comes in handy for dinner parties, weekend guests, and many special occasions. Some round tables have folding edges which fold down when they are not in use, which is a butterfly table. When you need the additional space, simply fold the sides down to store the table out of the way. Some tables have curved chairs that fit right up against the round table to make a complete circle, which is a space-saving option for small kitchens.