The polo shirt is one of the staples of men's casual wear. The style includes a small collar with a couple of buttons at the neck, and comes in either short-sleeved or long-sleeved versions. Many top designers and brands create striking polo shirts for men. Among these, Lacoste is well known for sleek style and superb quality. Find out how to choose a Lacoste polo shirt so that you can add one or more of these pieces to your wardrobe.
Choose a Specific Lacoste Polo Shirt Style
Lacoste sells several variations on the standard polo shirt. Among its popular products is the short-sleeved classic pique polo. During the cold months, choose the long-sleeved polo shirt for a little extra warmth. The short-sleeved semi-fancy pique polo includes a small pocket over the left breast. If you like retro fashion, try the heritage fine-striped pique polo shirt, which gives a subtle nod to vintage styles. Lacoste's short-sleeved striped jersey polo shirt offers superior ease and comfort. For a unique blend of comfort and daring fashion, choose the Sanghon Kim LIVE polo shirt, which comes in two different colours and has a graphic design on the collar. Two other shirts in the same line from Lacoste come in a short-sleeved, mini pique style with printed black-and-white camouflage elements.
Select the Right Size Lacoste Polo Shirt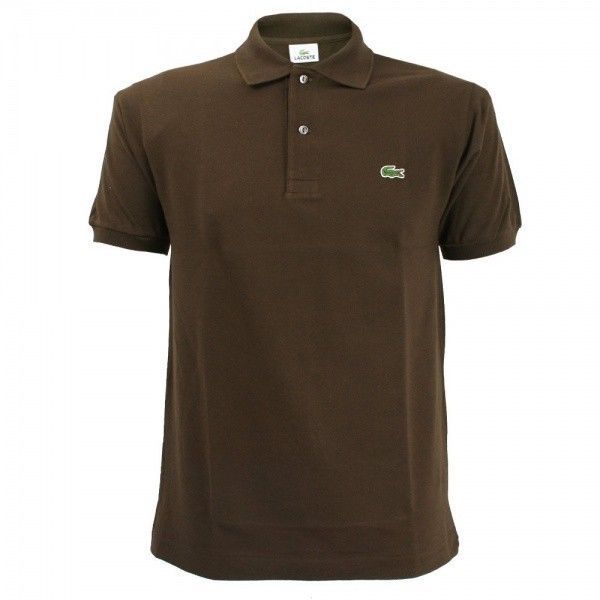 Size is an essential factor in the choice of any garment. Measure yourself using a fabric measuring tape, note down the measurements, and compare them to a Lacoste sizing chart. You need measurements for your chest, sleeves, and neck. Take into account that Lacoste creates its LIVE collection to fit very snugly, so you should select a larger size if you prefer your shirts a bit more loose-fitting.
Pick a Lacoste Polo Shirt Colour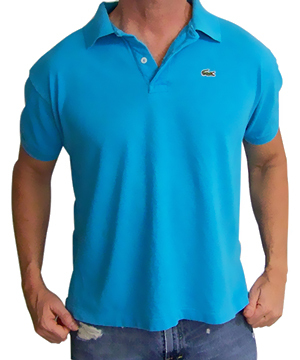 Many of the Lacoste polo shirts come in several colours, from yellow, pink, and green to grey, brown, and black. The original, classic polo boasts an array of over 50 colour options. Special editions such as the LIVE Short Sleeve Mini Pique polo shirts come in one or two colours each. Some shirt styles have two-toned stripes, while others feature a solid colour for the body and then cuffs and collars in different hues. Each genuine Lacoste shirt includes the Lacoste emblem of a small green crocodile opening its jaws. When you shop, be sure to look for a Lacoste shirt in a colour flattering to your skin tone.