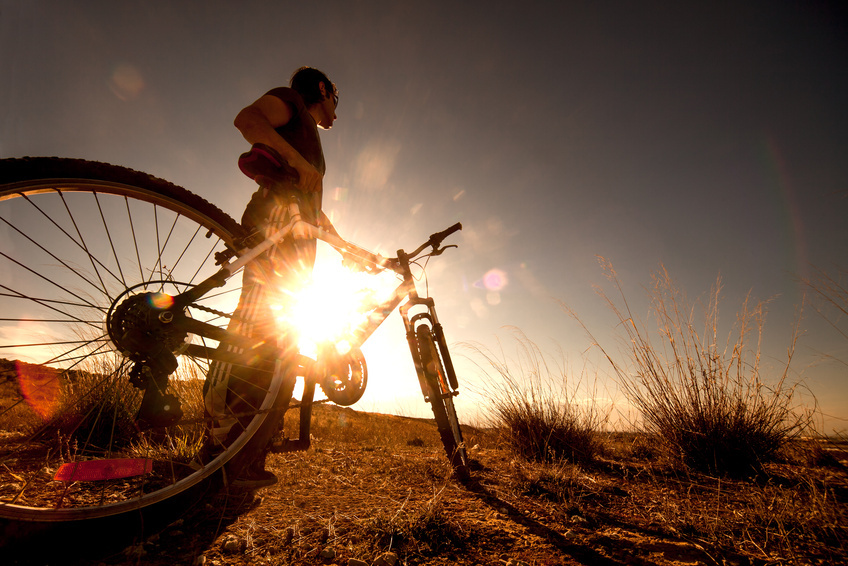 Orange Mountain Bikes are premier mountain bikes and several models exist to get you through rough terrain and up and down parts of a mountain. While they look like standard road bikes, mountain bikes in general have air shock components and lighter parts that give them good performance on inclines. The Orange 5 models are suspension trail bikes, meant for quick fast movements and you can learn how to choose the right mountain bike for you based on your skill level.
The Orange 5S
The base model of the Orange 5 series is good for beginner mountain bikers who already have plenty of cycling experience on other terrains. Choose this bike if you want to get your feet wet in this sport. This bike can go through trails and mountainous terrain for hours or even a week at a time. The wheels offer good traction and withstand bumps as well as any other Orange model. The 142-mm slotted hub spacing lets the 5S make quick wheel movement changes as the terrain changes. This bike works for most body types and heights and comes in XS, S, M, L, and XL sizes. Despite its name, the Orange 5S comes in a black colour, rather than orange.
The Orange 5Pro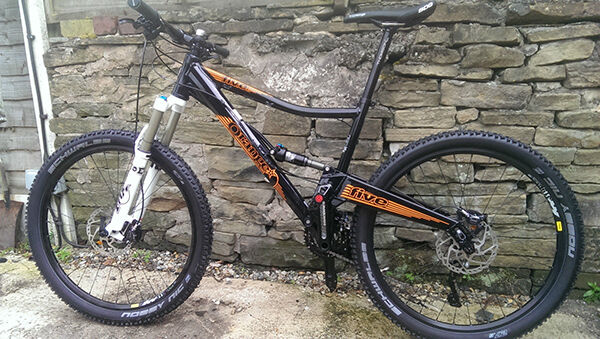 Choose this bike if you are used to hard and rough trails. A full 140-mm of suspension helps this bike absorb shocks and quick movements as it travels up and down inclines. The Orange 5Pro also offers versatility for the rider, as it comes in XS, S, M, L, and XL models, so whatever your physical size, you will find a bike that works. An Ice White shade makes this bike practical, functional, and stylish.
Orange 5SE
Choose the Orange 5SE if you like to take long distance mountainous rides with constantly changing terrain. The bike comes in XS, S, M, L, and XL sizes, so you can find one to fit nearly any body type and height. It comes in a sterling silver shade and is a step up from the Orange 5Pro, made for more experienced riders who got their bearings on other Orange 5 mountain bike models.
The Orange 5RS
Choose this bike if competition is your game. Made with the RockShox Reverb Stealth suspension, that absorbs some of the highest mountain shocks, the Orange 5RS comes with a 1 X 11 drivetrain for mountainous racing. It comes in S, M, and L sizes in a Galactic Grey shade. Flat pedals add comfort, while lock-on handle grips promote safety.