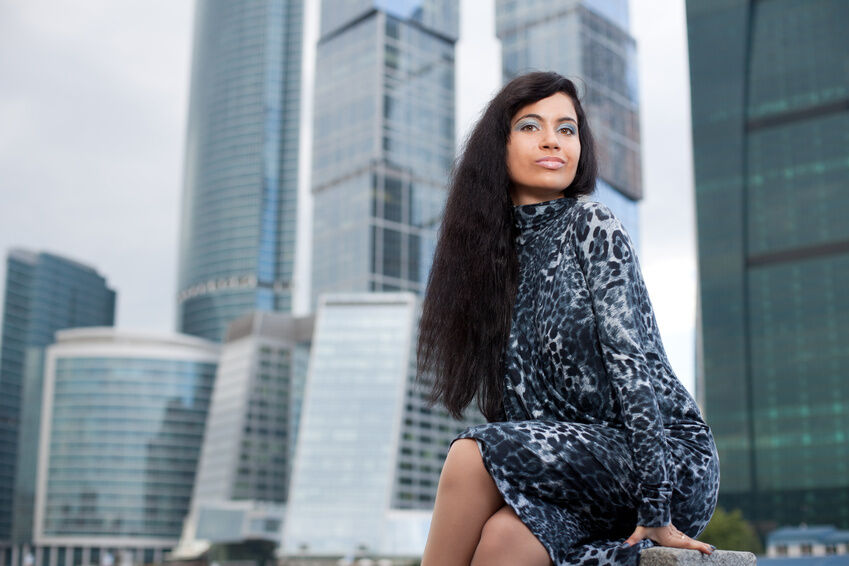 Having a simple frock to throw on for a barbecue in the summer or even a more elaborate ensemble for a party after work is a must for any woman. However classic solids get boring and require more than a bit of accessorising to properly pull off. A great print dress, on the other hand, speaks for itself and requires less fuss in terms of accents. However, not all prints and styles work for all body types, which is why choosing the right print dress for your body type is the best way to enhance your wardrobe.
Pear-Shaped Body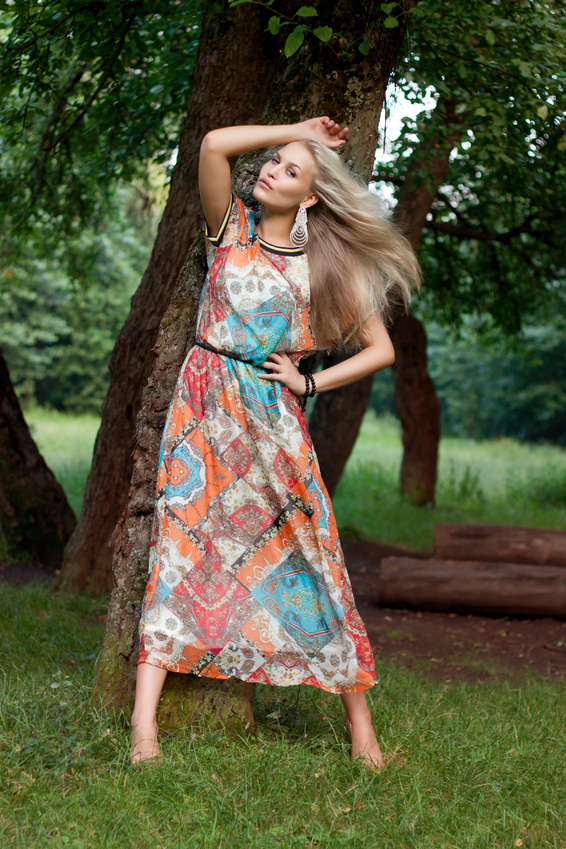 The larger hips of the pear-shaped build need disguising lest they take over your whole look. One way to do that is with strategic colour blocking. Women's dresses with graduated colours are great, as long as you make sure that the darker colours are on the bottom. The placement of the pattern matters as well. Look for a dress with layered fabrics that place patterns in an hourglass shape alongside solid colours. This creates the illusion of a more proportional figure.
Athletic Build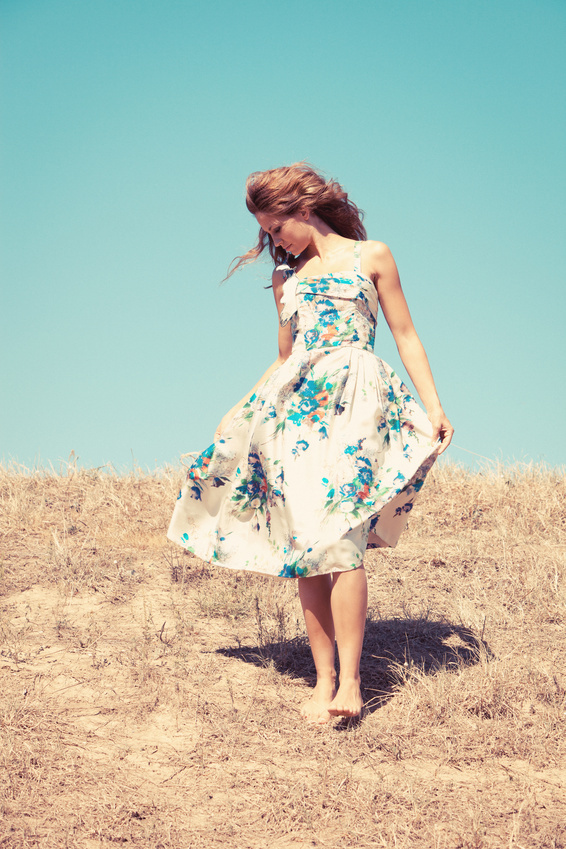 A woman with a muscular build wants to emphasise the feminine aspects of her figure. A form-fitting dress accomplishes this well. This slim, but curvy figure is one of the few that can pull of stripes with a horizontal orientation. Also, finding especially feminine patterns, such as a paisley or floral dress, again emphasises the female aspect of the frock.
Rectangle or 'Boyish' Figure
Any woman lacking real 'curves' has a distinct advantage when it comes to prints: the bigger, the better. The bolder the pattern on your dress; the less attention people pay to your curves, or lack thereof. Look for prints with a diverse palette of colours that contrast and create an eye-catching effect. The goal is to draw attention to other aspects of your ensemble through bold choices and fun, diverse prints.
Plus-sized Body
In contrast to the tall and thin, a plus-sized woman wants to tone down the number of colours in any print dress. Monochromatic prints, especially those in deeper, darker tones, create a slimming effect, making you look leaner. However, you still want to look for large, bold patterns on a plus-sized dress since small patterns look odd on a larger body. Larger patterns match the rest of your figure, and again, create a slimming effect.
Petite Figure
In contrast, a petite figure wants to use those small patterns in much the same way as a plus-sized figure uses the larger ones. Small patterns match your small frame, in other words. Look for petite-sized dresses with pastels or mid tones. Like plus-sized women, avoid too many contrasting colours which draw the eyes to the overall size. Vertical stripes are an especially popular option for petite women since they create the illusion of height.