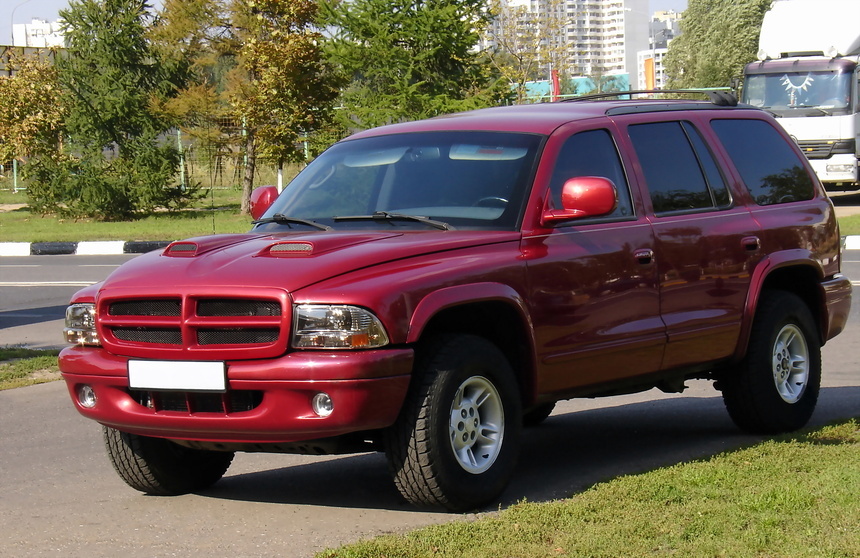 For recreation, utility, and surer footing on slick roads, SUVs have plenty to recommend them. And while early sports utility vehicles were mainly meant for off-roading ruggedness with spartan interiors, today's four-by-fours come with an array of creature comforts. Buyers have their pick of sizes, from three-door compact SUVs to the largest haulers. High fuel consumption and poor handling are two recurring problems with SUVs, but newer models are designed to address these issues. Hybrid models and luxury four-by-fours bring these sporty vehicles closer to cars in terms of driving experience and ownership costs.
Before buying an SUV, however, there are several things buyers should consider. Although SUVs may be seem ubiquitous, they are not always the best choice for everyone. Those who do opt for one should make their selection based on their specific needs in terms of passengers, cargo, and driving conditions. Research and advanced planning help buyers make informed decisions when shopping for an SUV.
Advantages of an SUV
Sports utility vehicles claim several advantages over passenger cars. In general, they are versatile and functional, with interior space, power, and traction that can adapt to a variety of driving situations.
Traction and Towing
Having evolved from vehicles designed to handle tough, off-road terrain, most SUVs feature four-wheel drive or all-wheel drive that maintains traction in difficult conditions like snow and ice, and can also perform on more rugged ground. For farmers, horse-owners, or those who regularly travel with a caravan, some SUVs have superior towing power.
Additional Seating and Other Benefits
Medium and larger models may feature the option of a third-row of seats, perfect those travelling with more than four or five passengers. Additional benefits include a higher driving position, more ground clearance, and generally lower depreciation than passenger cars. Luxury options and improvements to handling make many SUVs an attractive blend of a rugged off-road vehicle and stylish car.
Potential Disadvantages of an SUV
The benefits of SUV ownership need to be weighed against the potential disadvantages before consumers decide on a vehicle. If boot space or passenger rows are the main reasons for considering an SUV, buyers may do better with an alternative, such as an estate car or MPV.
Handling Issues
An SUV's bulk, which gives it its robust character, can also work against it at times. It may handle with less agility than smaller vehicles, and in instances of emergency manoeuvres, its height makes it more likely to roll over.
High On-The-Road and Running Costs
Not only are the on-the-road costs generally much higher for SUVs than for the equivalent estate or saloons, but SUVs are also more costly to own. In some cases, these expenses may be prohibitive. Because SUVs are heavier, they tend to consume more fuel, and higher emissions mean owners pay more car tax annually. Insurance generally costs more, and servicing and parts can be significantly higher than for other cars.
Those considering purchasing a new or used SUV are advised to calculate their running expenses in advance, and weigh them against available finances. Fortunately, with an expanding range of compact SUV sizes, and more choices for hybrid engines, ownership costs can be somewhat mitigated.
Inconsistent Reliability
Because SUVs are more complex machines than their car counterparts, they are more liable to experience problems. Poor reliability is an issue that plagues many SUVs, even high-end ones. This is not true for all SUVs, however, so buyers should research owner reviews and look for models that receive positive ratings for dependability. Otherwise, they could end up spending more than they'd planned on repairs.
Compromised Practicality
An SUV's size may be deceptive when it comes to assessing interior space. Housing for the four-wheel-drive kit can in fact compromise the vehicle's roominess, with less head room, smaller boot space, and a high load floor. Again, this is not true for all models: some may feel quite spacious, particularly those with an additional seating row. Trying out seating before buying an SUV helps consumers assess whether the interior feels cramped or comfortable.
Preliminary Considerations
Defining your needs in advance helps narrow the field of choices when shopping for an SUV. Asking the following questions can give buyers a better idea of what kind of capabilities they require.
What kind of driving do you do? Mainly on-road? Occasionally off-road?
What is the climate like? What conditions do you expect to drive in?
What are the roads like? Mostly motorway? Unpaved dirt roads?
How much power do you require of the vehicle?
How much cargo do you expect to carry? How many passengers do you need to accommodate?
Focusing on these questions gives buyers a clearer idea of what to look for in an SUV. Keeping an open mind about size helps, too, since mid-sized SUVs may offer features one would generally expect from a larger one, such as an additional row of seating.
Car-Based and Truck-Based SUVs
One way to group SUVs is according to their build, either car-based or truck-based. Car-based SUVs are also referred to as crossover vehicles. The chart below outlines the differences between these two types.
| SUV Build Type | Description | Recommendation |
| --- | --- | --- |
| Car-Based or Crossover | Frame and body are bonded into a single unit; independent suspension; may offer all-wheel drive | Better handling, comfort, and refinement; some off-road capability, but not in extreme terrain |
| Truck-Based | Body-on-frame platform; may offer four-wheel drive | Larger cargo space and towing capacity; with four-wheel drive can handle extreme off-road conditions; handling is generally less responsive and refinement may be inferior |
In general, truck-based SUVs are for those who need a more utilitarian vehicle. Another way of grouping SUVs is according to size, as discussed below.
SUV Class Sizes
An SUV's class size can say a lot about its capabilities. Compact, medium, and large SUVS differ in terms of seating space, engine size, drive wheels, and towing capability. The following chart outlines the differences between compact, medium, and large four-by-fours.
| SUV Class | Description | Recommendations |
| --- | --- | --- |
| Compact SUVs | Generally car-based build with four-cylinder engine; commonly front-wheel drive with all-wheel drive option | Better handling and fuel economy; good for owners who want versatility and capability of an SUV in a manageable size |
| Medium SUVs | Many are car-type, but some truck-type; four-cylinder or V6 engine common, with some offering V8; some have third row of seating; front-wheel drive with choice of all-wheel or four-wheel drive | Good mid-size option for those needing more seating or cargo space, although this can vary from model to model; towing and off-road capabilities |
| Large SUVs | Truck-based platform with few exceptions; rear-wheel or four-wheel drive; eight-passenger seating in three rows | Tow ratings nearly double that of medium SUVs; V8 engine give maximum power; four-wheel drive for challenging conditions; higher fuel consumption and on-the-road costs |
Large SUVs are generally reserved for those who need maximum towing power and traction in tough conditions. With more mid-sized SUVs offering third-row seating and all-wheel or four-wheel drive, many consumers may find that class to be a more affordable choice that meets their needs. Small SUVs are a flexible, more economical option for those who do not need as much power or space as a mid-sized model offers. Premium models in all class sizes offer luxury equipment for a comfortable, refined experience. However, these extras come with a higher price tag.
Safety and Performance Features
With the array of standard and optional features a buyer faces when choosing an SUV, there are a few that buyers should focus on first. Drive wheels, safety features, and towing capacity are important considerations that can help them narrow their choices down.
Drive Wheels
Many consumers are attracted to SUVs for their ability to handle inclement weather or rough terrain. Sorting through the two-wheel, all-wheel, and four-wheel drive options can be a bit confusing at first. Generally, two-wheel drive (front-wheel or rear-wheel drive) is a good choice for driving on tarmac in dry weather, and is more fuel-efficient.
Four-wheel drive engages all four wheels, with special low-range gearing for rocks or steep climbs and descents. All-wheel drive is a lighter version, which can handle moderate adverse weather, as well as some off-road situations. "Full-time" four-wheel-drive systems give the driver the option to turn on the four-wheel drive at any time. With "part-time" systems, drivers should be certain never to use four-wheel drive on dry tarmac.
Safety Features and Euro NCAP Ratings
Given the higher rate of rollover incidents in SUVs, buyers should pay particular attention to safety features. Airbags, front and rear head restraints, and adequate child-seat installation all help protect passengers in the case of an accident. Side airbags in particular are designed to keep passengers in the car in the event of a rollover. Electronic stability control (EBS) senses when the vehicle is about to skid, and selectively applies the brakes to prevent going into a slide. EBS can be very effective at preventing crashes and is standard on newer SUVs. Wide-angle rear-view video cameras can help prevent accidents when driving in reverse.
The Euro New Car Assessment Programme conducts in-depth crash tests for new vehicles on the European market. They give their safety ratings as a single rating, from one to five stars, as well as individual assessments for adult-passenger, child-passenger, and pedestrian safety. Checking a models' Euro NCAP rating helps buyers make informed decisions when looking for a safe SUV.
Towing Capacity
Those who need an SUV to tow heavy cargo on a regular basis should pay attention to the vehicle's tow capability, expressed as the maximum weight it can haul behind it. In general, truck-based models have the highest tow capacities, but some mid-sized versions can also pull a lot of weight. Many models require purchasing a tow package to achieve maximum tow capacity.
Diesel, Petrol, and Hybrid SUVs
Because of their tendency to consume high amounts of fuel, most SUVs come with diesel engines. Advancements in engine design have led to high-powered diesels that can stand up to their petrol counterparts, while saving drivers a good deal of money over the course of ownership. Hybrid SUVs, with their combination of an electric motor and fuel engine, have significantly better mileage and lower emissions.
Researching Different SUV Models
The SUV market is ever-growing and ever-changing, with some models being phased out, others added in, and still others gradually altered. Before deciding on an SUV, buyers should do plenty of research into models within the class and price range they are considering. Reading independent expert reviews on reputable websites, or it newspapers or magazines, can help guide shoppers towards a new or used SUV that meets their expectations for safety, performance, and comfort. Owner reviews online may also give a fuller picture of what it is like to own and drive a specific vehicle.
How to Buy an SUV
New SUVs and recent used models can be purchased from authorised dealerships. These dealers offer guidance and continued customer support. For used models that are more than a few years old, buyers can shop at independent dealers, or opt to buy from a private seller. In these cases, it is vital to check the reliability of the seller to ensure they are reliable and knowledgeable. If the seller does not provide the vehicle history report associated with the car's registration mark, the buyer should obtain it, as it contains valuable information such as collision history, any outstanding payments, and whether the car has been stolen or written off. When buying from a private seller, it is worthwhile to have it professionally inspected, as this can uncover any hidden issues and forestall purchasing a car that requires costly repair.
How to Buy an SUV on eBay
eBay has an extensive selection of new and used SUVs from a range of manufacturers. Its broad user base means that there are new listings every day, and the user-friendly tools help you hone in on the right vehicle for you. To begin, go to the site's homepage and locate the search bar. Enter keywords for the SUV you're looking for, such as "BMW X3". Refine your original search results by selecting factors like a price range, manufacturer, or mileage.
Read full listings carefully, noting condition, specifications, and equipment. In many cases, you can purchase the vehicle history report from eBay. Be sure the payment and pickup conditions are clear. If you have any questions about the car, it is easy to contact the seller. Look for sellers who are readily accessible and communicative about the vehicle. In addition, check the seller's feedback score and browse comments left by other buyers.
Conclusion
Sports utility vehicles, also known as SUVs or four-by-fours, are versatile vehicles that give owners a range of practical options. Some of the advantages that set SUVs apart from regular cars include off-road capability, additional seating rows, cargo space, and four-wheel or all-wheel drive for adverse weather conditions. In response to problems like high fuel consumption and less agile handling, improvements in design are moving towards ever more economical, safe, and comfortable four-by-fours.
Choosing an SUV appropriate for your needs depends on several factors, including when and where you plan to drive it, climate and terrain conditions, and cargo and passenger requirements. SUVs with car-based builds tend to handle better on the road, while truck-based builds perform better in extreme conditions. Buyers should also choose the right size class based on their set of requirements. Finally, performance and safety features and ratings help buyers find a versatile, comfortable, quality SUV.