With dazzling white fur and deep black eyes, stuffed polar bears are adorable and keep kids of all ages happy. Although some are small and cute, others are large enough for kids to sleep on. The appropriate size for a stuffed polar bear generally depends on the child in question and the available space in a room.
Consider the Size of the Child's Bed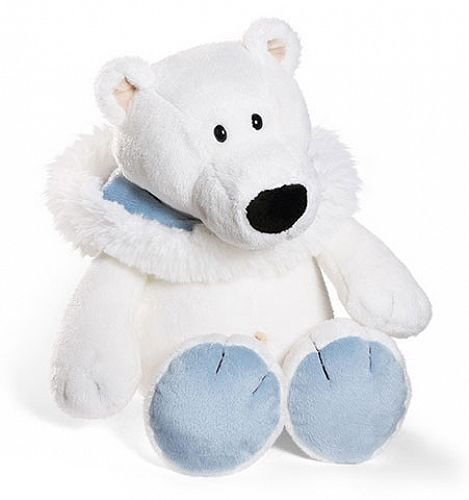 Although large stuffed polar bears certainly look cute, huge toys cannot simply sit on a child's bed. If the toy is for decorative purposes in a large room, then a large polar bear is fine. For actual cuddling, little ones soon become frustrated with oversized items, and polar bears meant to serve as bedtime companions should definitely fit in the bed.
Stuffed Polar Bears That Are Easy to Transport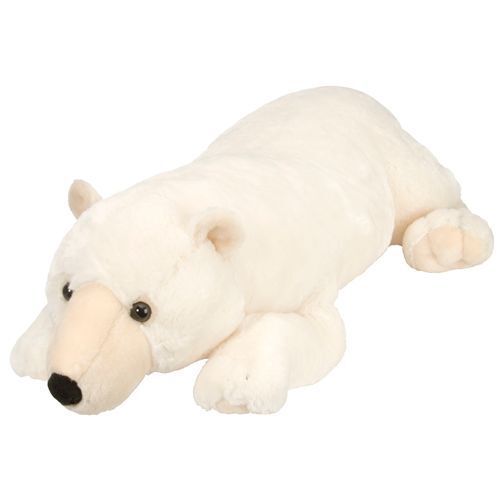 As any parent knows, entertaining kids on the move is not the easiest task. Some kids need constant supervision, and others require a little comfort. Stuffed polar bears can certainly make travelling a little less daunting for tiny humans. Many soft baby toys come in travel-worthy sizes. The best choices are compact cuddly toys that are easy to slip into pockets on prams.
Stuffed Polar Bears for Decorative Purposes
In some cases, parents care about decorative features instead of portability. If a child loves polar bears, a polar bear themed room offers a lot of possibilities. For themed rooms that really make a statement, a giant cuddly toy is a lot of fun. Such toys usually sit in the corners of rooms and complement artwork on the walls and bedding. Alternatively, choosing soft cuddly toys around the same size as the child's other toys creates a sense of uniformity, and it makes it easy for little ones to organise and clean up their rooms.
Consider the Fun Factor of Stuffed Polar Bears
Not all kids want to use their stuffed polar bears only for cuddling. Many little ones have active imaginations, and they want to move the toys around easily for make-believe picnics and other fun activities. In those cases, the toys need to be easy to manipulate. Little hands come in a variety of sizes and dexterities, and that is an important consideration when it comes to size.