Finding trousers that fall correctly near the ankle often proves challenging for tall women. Choosing a size too large and the wrong cut, for example, might mean the difference between looking slender and lean or frumpy and fat. Although many manufacturers identify their products as tall trousers, selecting the right pair really requires buyers pay attention to the fabric, size, and cut all at once.
Fabric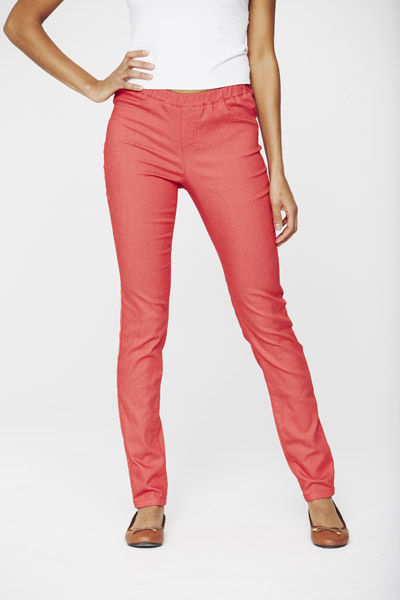 Part of the issue with finding good trousers lies in the tendency of textiles to overwhelm tall figures. Women generally do not desire to look like they are carrying a small tent around below their waists, yet taller trousers inherently require more fabric. If trying to follow a trend that hints at bell-bottom or gaucho shapes, look for similar trousers that convey an airy feel and those made of light fabrics. Skinny or tight trousers, however, should include some stretch and extra thickness for added comfort and coverage. Also try to avoid detailing that might not sit in the same spot as on models. Shifted darting and elaborate stitching, for example, give an ill fit away by drawing eyes into undesirable areas of the leg. For those desiring such flashy designs, look for trousers with detailing near the end of the trouser leg instead of near the behind or thighs.
Size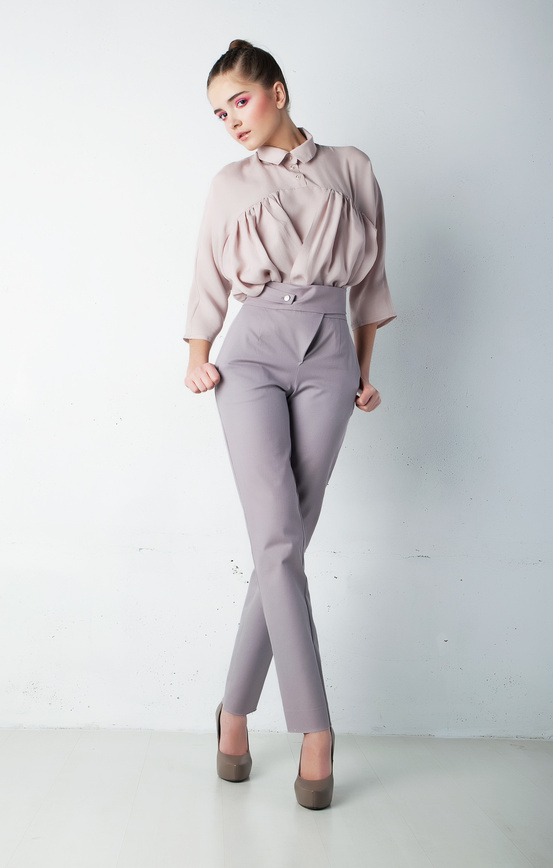 Although many watch for added length, long trousers do not mean the rest of the garment will suit every tall woman's frame and build. Often tall women do better in selecting trousers that fit correctly in most areas and then getting the waist or length tailored later. The chart below should help make shopping for the right size for you.
| Size | Waist Measurement | Inside Leg Measurement |
| --- | --- | --- |
| 6 | 26 inches | 31 inches |
| 8 | 27 inches | 31.5 inches |
| 10 | 28 inches | 32 inches |
| 12 | 29 inches | 32 inches |
| 14 | 30 inches | 32 inches |
| 16 | 32 inches | 32 inches |
| 18 | 33 inches | 32.5 inches |
| 20 | 36 inches | 33 inches |
Take the time to carefully measure before starting to shop. Remember that an inside leg measurement runs from the floor to the upper thigh and accurate waist measurements typically require removing shirts or tank tops. When in doubt, buy large and plan on a trip to a good tailor if the fit does not work.
Cut
The cut of a pair of trousers often destroys the look and fit on a taller woman. For example, bootcut trousers might come in on the leg inappropriately and make the knee look misplaced. On the other hand, trousers that draw into the ankle might end too early on taller women and make enviable long legs appear shorter. Play it safe and stick to familiar cuts that match your body-type.