Tennis is a sport that requires speed, agility, and endurance. The right tennis equipment may not turn a player into a pro, but it keeps their head in the game. The proper size racket fits easily and comfortably into the player's hands, while quality tennis shoes enhance footwork. Sports clothes with the right features ensure comfort and promote endurance, while a tennis conveniently bag carries extra balls and other necessary sporting equipment.
Tennis Racket Grip Size
To determine grip size, extend the thumb of the racket holding hand to form an "L". Measure the distance from the joint of the "L" to the tip of the ring finger.
| Size | Measurement | Typical User |
| --- | --- | --- |
| Grip 1 | 4.125 inches | Juniors |
| Grip 2 | 4.25 inches | Juniors and women |
| Grip 3 | 4.375 inches | Women and men |
| Grip 4 | 4.5 inches | Men |
| Grip 5 | 4.625 inches | Unusually large hand |
Tennis Racket Head Size

A tennis racket with a large head is powerful and has a large sweet spot, making it forgiving of beginner mistakes. Those with a lot of power generally have heads from 102 to 110 square inches and weigh under 280 g. Tennis rackets that provide more control, in terms of slower speed off the racket head, have heads under 99 square inches and are heavier at over 300 grams.
Rackets for Children and Beginners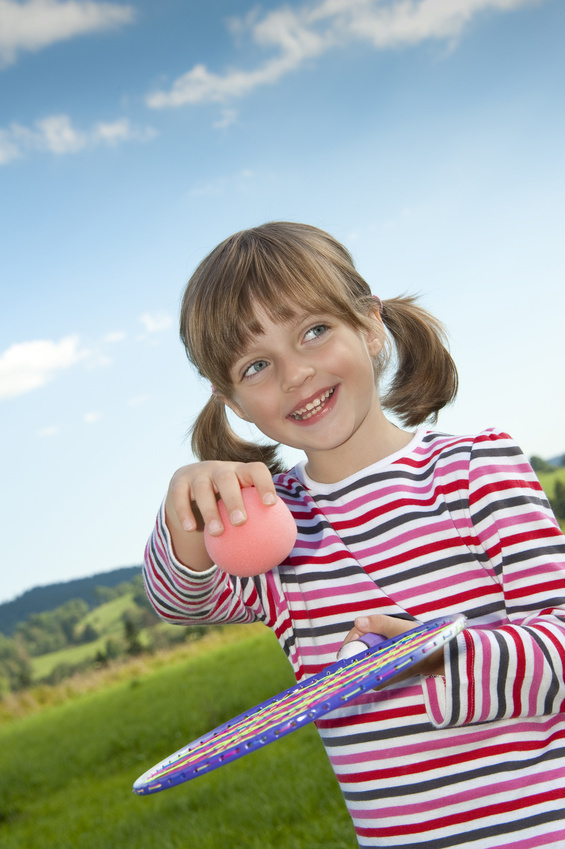 Adult beginners might select a racket that balances power and control so that it is neither too heavy nor too light and still have a good-sized sweet spot. For children, choose rackets with smaller grips and shorter lengths. Children who are large or small for their age should use larger or smaller rackets accordingly.
Tennis Shoes and Clothing
Beginners may start in trainers, but they are not designed for the rapid changes of direction tennis requires. They lack side-to-side support for lateral movements and lack toe protection for frequent toe-tip reaches to make high drives. The soles can also mark some courts. Many companies, including Nike, Adidas, and Wilson, make quality men's and women's tennis shoes. As for sports clothing, the most important qualities are the same: free movement, breathability, and moisture wicking.
Tennis Balls and Bags
It is not possible to own too many tennis balls. Even practice balls must be fresh enough to bounce credibly or must be repressurized. The right-sized tennis bag carries one or more rackets, at least one fresh can of balls, tennis shoes, and any sports clothing.