Walking is gratifying until heel blisters and sore toenails show up on your feet from ill-fitting walking boots. Therefore, moving about whether hiking or strolling plus proper shoes equals happy feet. Find out how to make the right selection when covering your feet for spot-on mobility.
Forget Fashion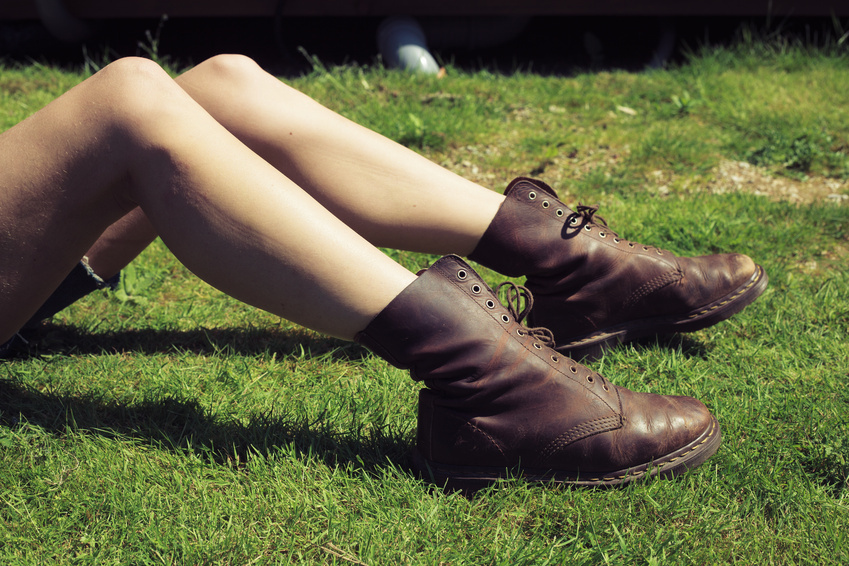 Do not even think about leaving your house wearing sandals or any shoes with elevated heels. Walking is about taking strides for the benefit of getting regular exercise without causing injury, or simply for pleasure. When choosing men's and women's walking boots, remember that good shoes do not exert undue pressure on the back, ankles, bottoms of the feet, and knees. When choosing a pair of walking boots, practicality is the call word, rather than getting admiring glances for a flashy look.
Buy Flexible Shoes
Whether you call your boots walking shoes or hiking boots, flexible shoes that remain bendable help you maintain a steady gait without tiring your feet. Walking boots that are too stiff overly restrain the feet so that your shoes and feet are always butting heads, so to speak. You should not sacrifice flexibility in favour of less support but choose boots which bend at the balls of the feet rather than the arches, such as trainers.
Purchase High-Grip Outsoles
A sprained or broken ankle sometimes results from walking in shoes that do not provide enough traction, causing falls. When shopping, note which shoes specifically indicate superior traction capability on all types of terrain. You may not always walk on level surfaces so choose boots compatible for all landscapes, such as Brasher walking boots.
Shop for Boots That Fit
It is very unlikely that someone will ask your shoe size, so choose walking boots that fit. If you are choosing between men's walking boots size 8 and men's walking boots size 9 and you normally wear size 8.5 shoes, buy the larger size. In this instance, the bigger size also allows for thicker socks and enough room so the toes are comfortable and not crammed.
Look for Waterproof Boots

Walking daily or several times a week means you may encounter inclement weather at some point along your route. Keep your feet dry by purchasing waterproof walking boots which include breathable liners. Look for 100 per cent waterproofed designs to take you through the wettest conditions. Some manufacturers treat shoes with Gore-Tex, a durable water repellent, added to the shoes' uppers, which creates a shell of protection.