w

There are so many different styles of women's trousers available that shopping gets complicated. Yet the basic issues are still size and cut, and whether a woman is headed to a casual, a professional, or a dressy occasion.
Casual Trousers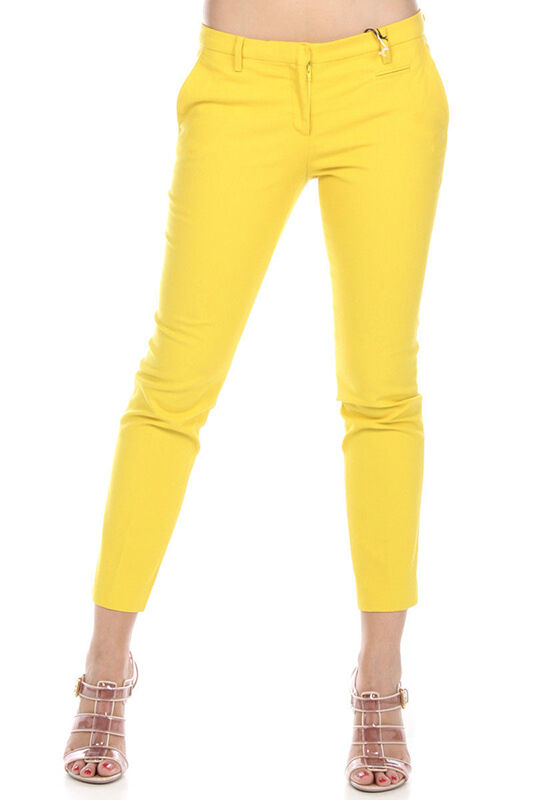 Casual clothing can mean anything from a pair of khakis to comfy sports trousers. A few factors to consider include what the wearer feels comfortable in; weather conditions, like cold or wet, the trousers have to withstand; how much effort the woman wants to put into caring for her clothes—if she does not like to iron she should buy wrinkle-free trousers—and what she plans to wear with her trousers. For example, cold or wet weather demands wool or synthetic fleece, but wool trousers shrink if cared for improperly. Leggings work in layers with dresses, while women's jeans do not.
Professional-style Trousers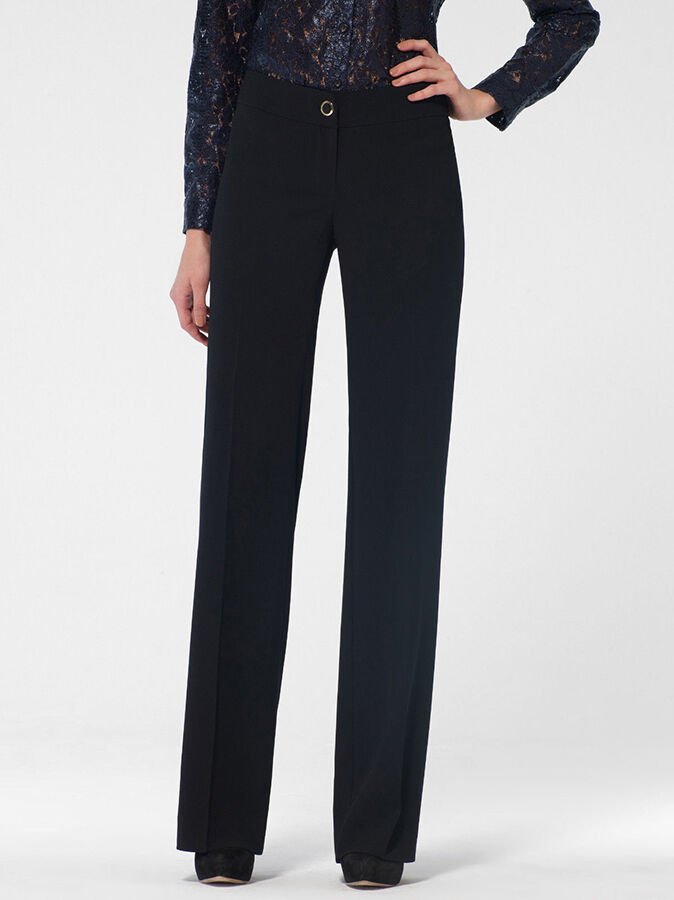 At work, a woman's clothing has to not just look good but also strike the right level of formality. Cotton twill and linen trousers look smart and the most formal, and wool, nylon, and tweed are all semi-formal. Moreover, bright colours and patterns tend to be informal, depending on the top that goes with them. If the workplace accepts casual clothing, like cargo trousers, choose properly fitting and in-style designs, such as slim legs.
Dressy Trousers
Some women's trouser suits are really the trouser equivalent of ball gowns. These trousers feature attractive colours and long, flowing lines. Depending on a woman's figure, she might choose either fitted or loose dress trousers, but in either case, the soft, loose material and the simple cut gives an overall impression of grace.
Choosing a Cut
Larger women do not have to wear baggy clothing. On the contrary, a curvy woman with a small upper body looks good in fitted trousers. The important principle is balance. Wide-legged trousers flatter skinny legs, short women look good in anything long and thin, and tall women should avoid capris.
Choosing a Fit
Skin-tight does not mean too small, and wide-leg does not mean too big. A woman's two most important lower-body measurements are her waist at its narrowest point and her hips at their widest point. To fit her, trousers must be the right size at these two points. The other two measurements, the inseam and the rise, can vary with the trouser style, though a short rise does not flatter heavy women, and some women have proportionately longer or shorter legs and so need longer or shorter trousers.