Caring for your sapphire jewellery is not a difficult process, but there are a few important things to keep in mind when cleaning the pieces. Using incorrect substances for the cleaning process can actually damage the gemstones, and that makes utilising the right materials a vital part of the process. Learning the proper methods for cleaning sapphire jewellery ensures the pieces sparkle and shine for many years to come.
Choose Cleaning Materials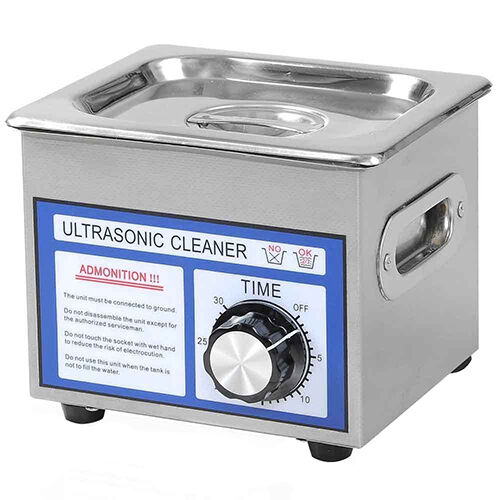 The most important step in cleaning sapphire jewellery is choosing the right materials. The safest option is a washing up liquid or other type of home cleaning detergent with a degreaser, although it is also possible to use an ultrasonic cleaner.
Avoid Abrasive Cleaners
Do not use any cleaners with acidic properties. This includes boric acid and natural cleaners containing lemon or lime juice. Acids damage the surfaces of gemstones and can even enter openings and worsen the damage on older sapphires that already have slight fractures or cavities. For damaged gemstones, it is best to avoid using cleaners at all. Instead, use a damp cloth to wipe down the jewellery. In addition, avoid using cleaners with anti-static properties or moisturizers, as these can leave residues on the metal.
Consider Jewellery Materials
Only use detergents and washing up liquid on gemstones set in gold and platinum. These types of cleaners on silver cause a negative reaction that harms the metal. For silver, use a mixture of baking soda and hot water. Line a small bowl or dish with tin foil and set the jewellery on top so it is in contact with the tin foil. Apply the baking soda and fill the dish with hot water. This should remove dirt and tarnish from the pieces. For light cleaning of gold and platinum, the easiest option is to lightly wash it using the washing up liquid. Apply soapy water to the jewellery and scrub using a toothbrush or other soft bristle brush to avoid damage to the surface of the gemstone and the metal.
Soak the Jewellery

For jewellery that has dust or dirt packed into the edges around the stones or in the details of the jewellery, you may need to soak the pieces for a short period of time. Submerge the jewellery in the soapy water for approximately 15 minutes and then remove it and scrub it with a soft toothbrush. Dry the jewellery using a soft cloth.
Consult Your Jeweller
If you have any questions or doubts about the cleaning process, it is best to talk to a local jeweller. When possible, contact the store that sold the jewellery. The jeweller can offer advice on the best cleaning methods for the specific pieces and may also offer a cleaning service.