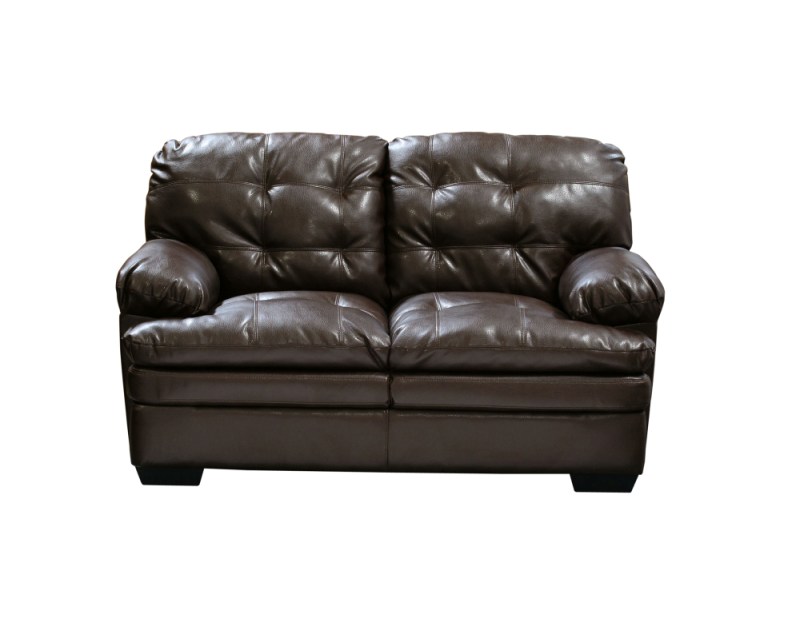 Leather is one of the most popular materials used for home furniture, but cleaning it can be tricky, as this material requires special care and attention. Loveseats are couches or sofas that have two or more cushions, and are mainly kept in the living room. As these pieces of furniture are sat on daily, they can easily become dirty or have food, drink or other substances spilt on them.
There are many different products made to clean leather specifically, and some work better on certain types of stain than others. Searching for leather cleaning products on eBay is a great idea due to the variety of products available, and the prices that they can be bought for. The following guide shall examine the various leather cleaning products for sale, and how to find them on eBay.
Types of Leather
There are many different types of leather used in furniture upholstery, and it's important for buyers to know which leather is covering their loveseat. Different leathers require different care and some need to be cleaned less often than others. The following are the four most common types found on household furniture.
Pigmented Leather

This is one of the most commonly used types of leather in furniture upholstery. Manufactures of this type use a layer of pigment to cover the naturally formed imperfections found in every skin. The leather is then coated with a protective layer, making it resistant to light and giving it a consistent colour. This type of leather is very easy to clean and care for.& Pigmented leather does not need to be cleaned very often.

Aniline/Semi-Aniline

Leather

Aniline leather is expensive and is made from top quality hides. This leather is very soft to the touch and appears quite natural. The skin is penetrated with dyes, but the surface is left untreated which means there is very little to protect it from stains and wear. It is inevitable that aniline leather will become soiled over time. Aniline leather requires frequent cleaning to keep it from aging.

Semi-aniline leather gives the impression of top quality aniline hides, but is coated with a protective layer. This makes it stiffer than aniline, but a lot easier to clean and care for. It does not require frequent cleaning.

Antique Leather

As the name implies, this type of leather appears aged and worn to the eye. In reality a special treatment is applied to the leather to give it this effect. Antique leather is made to age over time, and special care should be taken when cleaning to not wear the colour away.

Bicast Leather

This cannot be considered as true leather, but nonetheless is frequently used on furniture around the world. Bicast leather is covered with a layer of polyurethane that gives it a smooth, embossed feel. Although quite easy to clean and maintain, over time this leather can split and crack. The reason why people often choose this option is that it is a lot less expensive than true leather upholstery.
Leather Cleaning Products
There are a number of different products available that are made specifically to clean leather. Depending on the size and cause of the stain, one cleaning product will be more suitable then another. Very small stains can be cleaned using a damp cloth and a small amount of a ph neutral soap. Remember to keep the cloth damp as opposed to wet as this could create a further stain. When using a cleaning product for the first time, test it on a small piece of the leather that cannot be seen.
Cleaners

Leather cleaners are the most common products used for upholstery cleaning. Leather cleaners are excellent at removing dirt, grime and stains without damaging the material. It is always better to use foam cleaners over liquid versions as this reduces the chances of leaving streak marks. To clean the leather, simply spray a small amount of the foam onto a sponge and rub the sponge onto the leather in a circular motion. Never directly spray the foam onto the leather. Wipe the foam away using a cloth. If the stain remains then trying using the foam with a Tampico brush.

Conditioners

Leather should be conditioned around every three months. This will help keep the leather smooth and soft to touch. It will also help the leather retain its natural colour and stop it from fading. However, using a conditioner will not work on the majority of leathers that have a protective coating. In this case the conditioner will only be of use if the leather has cracked and split.

Stain and Ink

Removers

Stain and ink removers are for use on more stubborn stains such as wine, grease or ink. When using these products first apply a cleaner, then directly after repeat the application, but with the stain or ink remover. When the stain has been removed, use a damp cloth to wipe off any excess remover. If the stain remains then repeat the process.

Dyes and Restoration Products

Dyes and restoration products are used when a portion of the leather has been worn away and lost its original colour. They can also be used on leather that has faded due to sunlight damage. The process is the same as that for the cleaners and removers. Always use a cleaner on the area first to make sure it is free from dirt. The lifespan of these products depends on the colour of the leather, and where the worn part is located.
Looking After Your Leather Loveseat
It's important to take special care of the leather to prevent it from becoming permanently damaged from wear or accidents. Furniture gets just as dusty as everything else in the house, and the loveseat should be brushed or vacuumed twice a week to prevent the colours from dulling.
Plump the loveseat cushions at the end of every day to avoid permanent creases from being formed. Reverse and flip the cushions once a week to help maintain their shape.
Keep sharp objects that could snag or tear away from the leather. This material can easily rip and it doesn't require a particularly sharp object to do so. If a snag or tear does occur carefully cut the excess leather away and tuck the end in. Never pull on a thread, as this will make it worse.
Avoid sitting on the arms of the loveseat, as these areas can easily damage under excessive weight. Remember, the arms are made to support the weight of an arm only.
Keep the loveseat away from direct sunlight, as this will quickly fade it.
Keep the loveseat away from walls and skirting boards, as some leathers have a waxy effect that will leave marks.
Make sure that the loveseat is at least 30cm away from radiators or other sources of heat.
Buying Leather Cleaning Products on eBay
Head to eBay.co.uk and click on the Furniture link found under the Home and Garden heading on the left of the page.
Scroll down and click on the Sofas, Armchairs and Suites link near the bottom of the 'Categories' table.
Type Leather Cleaning Products into the search bar and press enter. The more information entered into the search e.g. cleaner/conditioner, the quicker it will take to find the product.
Use the eBay Store links found under the filter table to be brought to specialist pages ran by experienced eBay users.
Use the 'Sort By' drop down menu to alter how leather-cleaning products are listed. Buyers can list products by price, location, time left on bid and the product's condition.
Item Page
Leather cleaning product item pages contain relevant information about the product, the price, the location and the seller.
Always check the description box for additional information from the seller e.g. strength of the cleaner, what colour leather it should be used on.
If the seller is a business then their contact and refund information can be found at the bottom of the item page.
The seller's history box is a quick way to review what kind of feedback that particular seller has received from other eBay users. Always read the comments of previous buyers and avoid sellers that have high percentages of negative feedback.
If any problems are encountered when using the site, contact the eBay's Customer Support. If any problems are encountered whilst making a transaction, then contact the 'Resolution Centre'.
eBay uses PayPal to process all of its online transactions. All eBay users are protected by the eBay Buyer Protection act.
Conclusion
Caring for leather furniture requires more attention than other materials, but this is because of the delicate and unique nature of it. It's important for buyers to know what type of leather covers their loveseat,, and they should research into specific products made for their type. There are plenty of different cleaners,, conditioners and removers for sale, and using these will help a leather loveseat retain its colour and softness. Be careful of wines, greases and ink, as these can permanently damage leather if not treated properly.
All buyers should search for leather cleaning products on eBay, as the site offers a great selection at very reasonable prices. Spend some time browsing through the listings, and never hesitate to contact a seller if additional information is required.