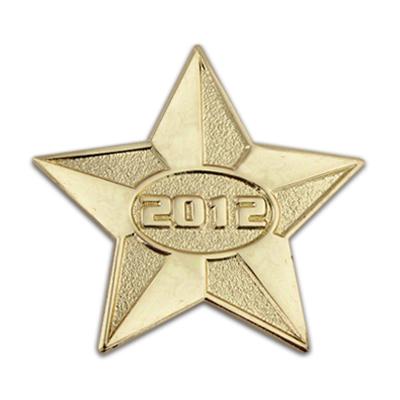 Collecting badges from the 2012 London Olympics is a great way for buyers to show support for a country and its competing athletes. Many collectors enjoy trading badges, which is a popular pastime in itself. Badges come in a wide array of styles, sizes, colours, and designs. They may be bought in sets or individually. Some can be bought relatively inexpensively, while others are produced in limited quantities and sell for a small fortune. Olympic badges are often given to athletes by corporate sponsors and media organisations during the Games.
Badges from the 2012 London Olympics are available from various sources, including various companies, corporate sponsors, media organisations, national teams, and each country's Olympic committee. Instead of trading badges, buyers may choose to attach them to a T-shirt or display them on a wall. When purchasing badges from the 2012 London Olympics at retailers such as eBay, buyers should consider the history of the badges, familiarise themselves with the various types, and learn the different factors that help them to select the right item.
A Brief History of Olympic Badges
Sports enthusiasts have been collecting Olympic memorabilia, such as pins and badges, since the Games in 1896. The first badges were simply cardboard discs that were given to Olympic competitors, judges, and officials. They were later made from metal, so were much more durable. The distribution of these badges was limited to competitors in both the 1900 and 1904 Olympic Games. However, in 1908, the badges began to be produced and distributed amongst different groups. As the badges continued to grow in popularity, they became highly collectible.
Types of 2012 London Olympic Badges
Many different badge designs were issued at the 2012 London Olympics. So, when searching for badges, it is a good idea to narrow down choices by category. Categories are generally divided into games mark, sport, sponsor, mascot, commemorative, and countdown as seen in the table below.
Category of Badge

Description

Games mark

Has a version of the official logo of the 2012 London Olympics somewhere on the badge

Games mark helps to identify a unique year

Reflects elements commonly identified with the host city or region

Usually more Games mark badges produced than any other type

Sport

Devoted to the different sports competed in during the 2012 London Olympics

A pictogram, or graphic depiction, chosen to represent a sport is the prominent feature of the badge

Official Games mark is often included on sport badges along with the mascot

Sponsor

Produced by companies that either sponsor or supply the 2012 London Olympic Games

Sponsors include widely recognised companies such as Adidas, BMW, and Coca Cola

Corporate logo is usually prominent in the badge's design

More and more sponsor badges have been produced as the popularity of the Olympics continues to grow

Official Games mark or sport pictograms often accompany the corporate logo

Mascot

Mascots are sometimes shown participating in an Olympic sport, with the Games mark or a corporate sponsor logo

Mascots for the 2012 London Olympics were Wenlock and Mandeville

Commemorative

Almost always issued by an Olympic Committee

Often sold to raise money to support the nation's Olympic teams

Olympic rings are usually prominent

Badges may honour a nation's past Olympic teams, past host cities, or past Olympic posters

Popular themes include: the Union flag, Big Ben, beefeaters, and double decker buses

Countdown

Countdown to the 2012 London Olympic Games

Series that count down by years, months, and days

Day badges count the days from the Opening Ceremony to the Closing Ceremony

Day badges may have pictograms of sports

Usually issued soon after a host city is chosen by the International Olympic Committee (IOC)

Games mark or mascots often appear
Due to the overwhelming variety of badges available, many buyers choose to focus their collection on certain categories. For example, buyers that are fans of a particular sport, such as gymnastics or swimming, may choose to search for badges exclusive to those sports. These may be collected in sets, series, or as individual badges. Limited edition sets are made for most categories and are a great way to acquire a large number of badges with a common theme.
Factors to Consider When Buying 2012 London Olympics Badges
There are various factors to consider when searching for 2012 London Olympics badges. These can help buyers to narrow down the type of badges they wish to collect.
Sets of 2012 London Olympics Badges
Popular sets of 2012 London Olympics badges include countdown sets of 11, sponsor sets of 25, and flag sets of 150. Sets may be purchased framed, allowing buyers to display them on the wall. It is important to factor in the additional cost of delivery when purchasing this way as the set may be heavy.
Badges that are limited in the number produced for the 2012 London Olympics are often much more valuable than other types. This is because they are more difficult to obtain. One such type, the limited edition "3 Years To Go" lapel badges, which were produced and supplied by Honav, sold out in less than two weeks after their release date. There were a total of 3,000 of these badges produced.
Limited edition badges may be sold individually or in sets. If a badge from the set is absent, the value of the set may decrease significantly. It may be possible to buy individual badges in order to make up a set. However, badges in sets may be sized differently than those produced for individual sale.
Themes for 2012 London Olympics Badges
Many buyers choose to narrow their search by badge theme. Those who work for a 2012 London Olympic sponsor, such as Coca Cola or BMW, may choose to collect badges that feature those companies, while others may limit their collection to badges produced by the National Olympic Committee (NOC) or the International Olympic Committee (IOC). NOC and IOC badges are often produced in very limited quantities. On the other hand, buyers may search for badges based on their aesthetic value or rarity.
The NOC works with various national sports associations and federations to promote the Olympic movement. There are currently over 200 NOCs. Badges produced by these committees are usually dated with the Olympic year and have some combination of the nation, national flag, and an indigenous animal, or landmark, such as Big Ben. Buyers should be wary of undated badges as they may be reused for multiple Olympic games.
Backstamps for 2012 London Olympics Badges
When searching for a badge from the 2012 London Olympics, buyers should not overlook the backstamp. The backstamp contains valuable information about the production level of the badge. This information can help buyers to determine the item's value. Production level information usually spans from one to five, with lower numbers signifying a lower level of production. The backstamp also helps to certify authenticity of the badge and indicates whether it is part of a limited edition.
Buying Badges from the 2012 London Olympics on eBay
eBay gives collectors access to a diverse variety of badges from the 2012 London Olympics. Buyers can browse through eBay's wide selection by using the keyword search, for example, "wenlock badge". This guides buyers through listings and helps them narrow down their choices, leading them to their desired item. More specific searches are likely to render more limited results. For a more selective search, or to search within a certain price range, buyers should use eBay's advanced search feature. The advanced search feature also allows buyers to narrow their results by the condition of the badge.
Top-Rated Sellers
When browsing and searching, buyers sometimes see "Top-rated seller" icons near the item titles. This icon is intended to inform buyers of the most reputable sellers in the eBay community, giving buyers confidence when purchasing items sold by those sellers. Top-rated sellers continually receive positive feedback ratings from past buyers and many are known for dispatching items in a timely manner.
Conclusion
Olympic competitors collect gold, silver, and bronze medals, while their fans collect badges. Before beginning the search for badges from the 2012 London Olympics, buyers should familiarise themselves with the collection process. The art of badge collecting has continued to gain popularity in more recent years. Collectors may put their 2012 London Olympic badges on display or choose to trade them. There is a large selection available, so it makes sense to narrow down choices to a specific theme. Games mark badges are widely popular, as are sport and commemorative badges, which provide more information about the host city's popular attractions.
It is also important to examine the backstamp of badges carefully. This backstamp provides detailed information about the badge's level of production. Badges that have low production levels are preferred for their rarity, and they are more valuable. With so many badges from the 2012 London Olympics to choose from on eBay, buyers are sure to find several to spark their interest.